NISA invites Water Protectors to discuss DAPL
The Academy of Tomorrow along with the Native and Indigenous Student Association of TCU (NISA) held their first conversation about Standing Rock and the Dakota Access Pipeline in the Brown-Lupton University Union Auditorium Tuesday evening.

Dakota Access is an oil pipeline that would be drilled under the Missouri River, which runs through the Standing Rock reservation in central Corson County, South Dakota. If made, the pipeline could threaten access to clean water for many indigenous people that live there.
The conversation, moderated by TCU religion lecturer Scott Langston, discussed issues currently facing native people—specifically Standing Rock and the Dakota Access pipeline.
Before beginning the conversation, Langston took time to acknowledge indigenous people's contributions to TCU.
"TCU is located on Wichita homeland," he said. "We as a university are borrowing it for a while."
Chebon Kernell, Henrietta Nalson and Kechina Nalson spoke about their personal experiences as indigenous water protectors during the Dakota Access pipeline protest. Their goals are to protect water and defend native culture.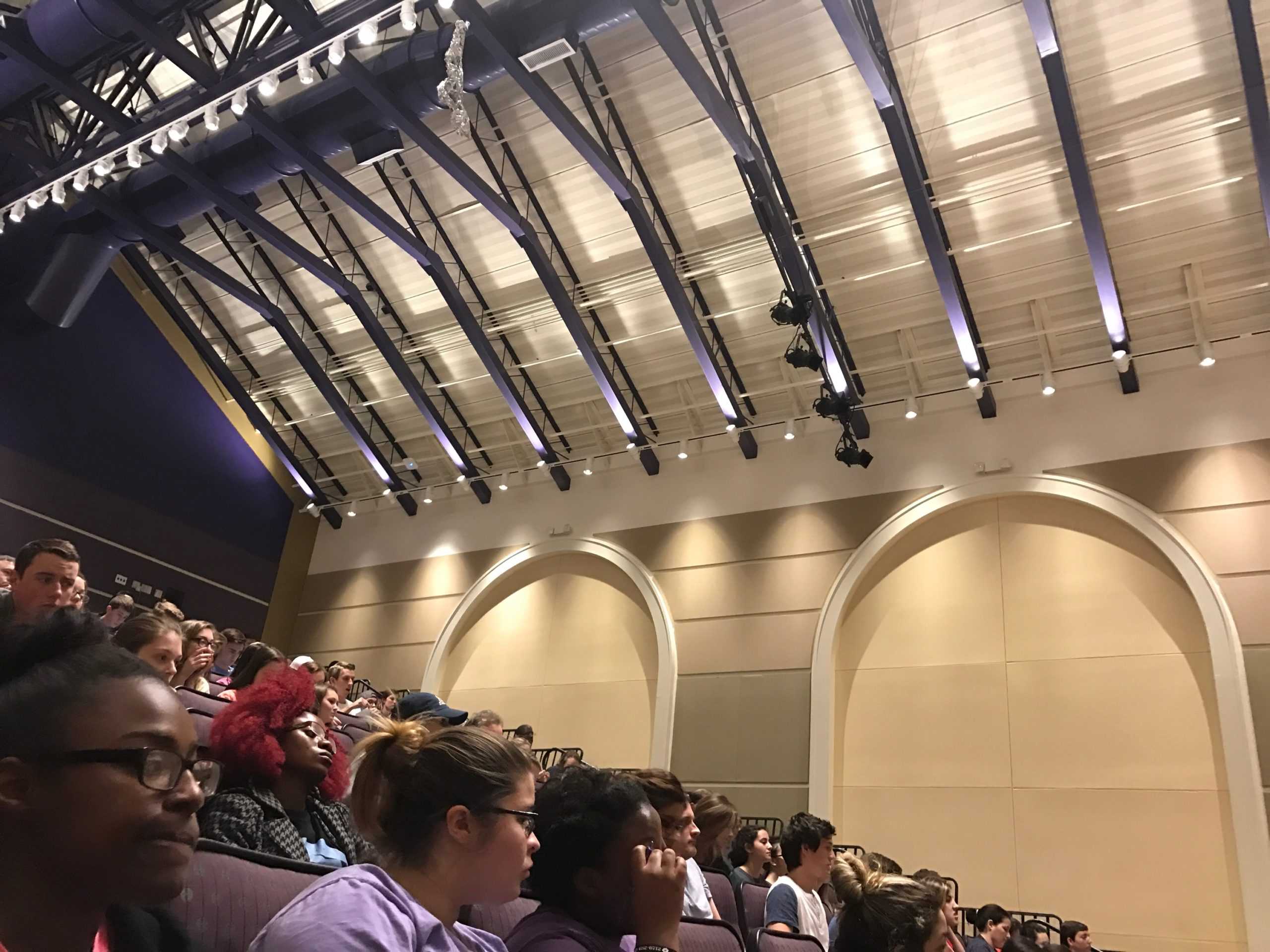 "Water protectors defend land, Earth, water, the elderly, children and future generations," Nalson said. "We are protectors, not protesters."
Native people from over 300 tribes gathered at the Standing Rock reservation to pray about and discuss the Dakota Access Pipeline. 
"No event has brought more native people together than Standing Rock," Kernell said. "It should be alarming to all of us to see how far a company will go to make money."
It is custom that when one makes a change in native culture, they should think about how that change will affect the next seven generations. According to the water protectors, that is not being done now.
"Mother Earth is our closest relative," Nalson said. "She feeds us, she takes care of us. This attack on the environment is an attack on us and our future generations."
Despite recent legislation allowing the pipeline to be built, the water protectors are optimistic about the future.
"We've seen this happen before and we're still here before you today," Kernell said. "We've been fighting for 500 years, and we'll be fighting for 500 more."