Police: TCC student found dead near TCU knew killer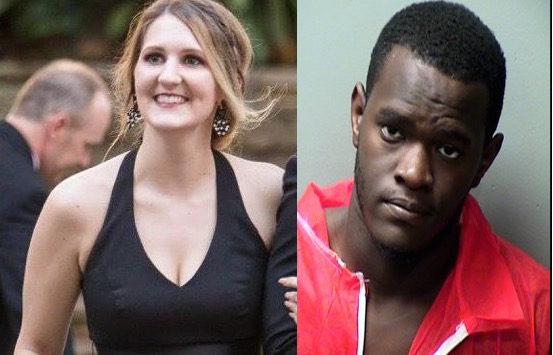 Update 3 p.m.: Police said they had collected enough evidence to recommend the charge of capital murder. Kimbro is being held in the Mansfield jail on a $1 million bond. 
A Fort Worth homicide detective said he believes Molly Matheson, who was found dead near campus last month, knew her killer and was sexually assaulted by him.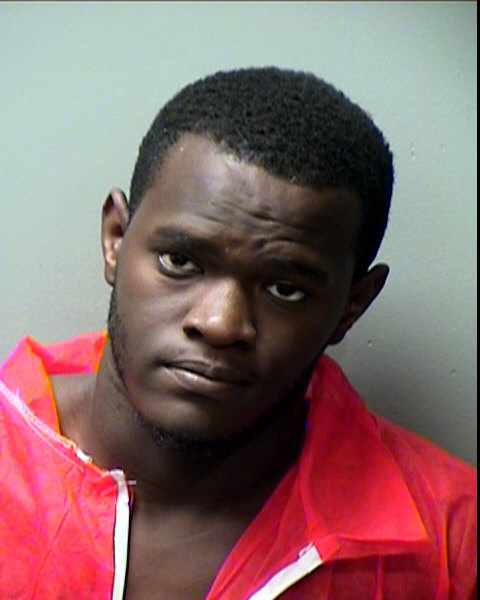 Police arrested Reginald Kimbro, 23, last week in connection with Matheson's death.
According to the affidavit for the case, surveillance video from a house on the same block as Matheson's showed Kimbro's car in the area that night. Police also found text messages from Kimbro to Matheson on her phone.
During an interview with police, Kimbro said he and Matheson, 22, dated while she was a student at the University of Arkansas, according to the affidavit. The Registrar's Office at the University of Arkansas could find no record of Kimbro ever attending.
Detectives explained the case in the affidavit that was signed April 27 by Fort Worth Homicide Detective K.C. Sullivan. The details from the affidavit are as follows:
Around 4:30 p.m on April 10, Matheson's mother, Tracey Matheson, found her daughter "curled up in a ball" in the shower area of her apartment. Homicide detectives arrived on the scene around 5:45 p.m.
Her mother told police she had come over after Matheson's boss called to say she had not shown up to work. Matheson lived alone in an unattached apartment behind a house in the 2600 block of Waits Avenue, two blocks from TCU. According to the affidavit, there were no signs of forced entry into the apartment. The door was closed but not locked, according to police.
Matheson's left eye was swollen and there were spots on her face caused by bleeding, according to the affidavit. Due to her physical injuries and her lack of clothing, Sullivan said he believed "she may have been sexually assaulted."
Underwear and linens from the bed were found in the washing machine in the apartment, according to the affidavit. Sullivan wrote that he believed that the items "may have contained evidence of sexual assault and were placed in the washing machine by Molly's killer in order to destroy evidence."
Officers connected Kimbro to the case after unlocking Matheson's phone using her fingerprint, according to the affidavit.
The last "read" text message was from Kimbro and said "Lazy Ass. Im outside." It was sent April 9 around 10:30 p.m.
On April 10 around 3 a.m. Kimbro sent another text: "Hey. Thanks again for the advice. Its nice seeing how far you've come. Im proud of you brej. Hmu when you get up." That message was never marked as read on Molly's phone.
In the affidavit, Sullivan explained that he ran a search on Kimbro and found that he had been arrested for sexaul assault by the South Padre Island Police Department in March 2014. Sullivan said South Padre police told him Kimbro took the woman to the bathroom where he choked and raped a woman. Kimbro's semen was found on the woman.
Kimbro said the sex was consensual, and the charges were later dismissed.
In 2012, Kimbro was a suspect in an aggravated sexual assault case in Plano. In the affidavit, Sullivan detailed the account from police, which contained similar aspects to Matheson's case and the one in 2014. According to the affidavit, Sullivan "noticed the similarities in the cases."
Sullivan interviewed Kimbro April 14, according to the affidavit. During the interview Kimbro said he had previously dated Matheson while she was a student at the University of Arkansas. The two broke up, but stayed in touch. Kimbro said Matheson texted him April 9 asking if he wanted to hang out.
Upon arriving at Matheson's apartment, Kimbro said they kissed but didn't have sex and that he left around 1:30 in the morning April 10.
After leaving Matheson's apartment, Kimbro told police he began driving to Arkansas. But Sullivan said Kimbro "became upset" and wanted to end the interview when asked "specific questions" about the time frame, according to the report.

No charges had been filed as of Tuesday afternoon, according to a county clerk.