Meet TCU's new dean of admission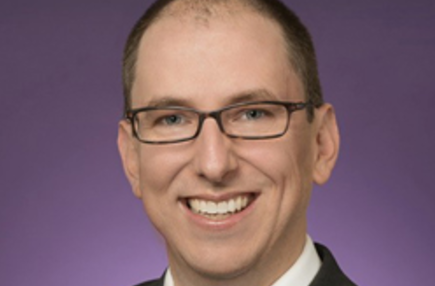 TCU's new dean of admission has a student-first perspective for incoming Horned Frog classes.
Heath Einstein, who was named dean this summer, previously worked as associate dean prior to becoming interim last fall after the former dean "moved on."  He came to TCU as the director of freshman admission in 2012 and prior to that worked as a high school counselor at the Hockaday School in Dallas.
David Stein, an assistant director of admission, said Einstein excels because he, "listens to student's stories and learns who our applicants are, versus their GPA or what their test scores are."
Chancellor Victor Boschini said he is looking forward to "big things" under Dean Einstein's leadership.
"We are fortunate that we had such a seasoned admission professional on campus to become our next dean," Boschini said. "He definitely rose to the top in the minds of the search committee."
Einstein shared his thoughts on how the admissions office can transform the university.
"My vision is that TCU becomes as inclusive an environment as possible," Einstein said. "I see it as our moral responsibility to provide access to students who come from marginalized backgrounds."
To make this vision a reality, Einstein plans to create a "broader, staff-wide effort" as opposed to hiring one person to accomplish this.
"That way, no matter who is responsible for a particular geographic territory, they have in their minds what our goals are so that it's not up to one person," said Einstein.
Stein said that Einstein won't just bring in students from different backgrounds, but also students with different ideas.
"[Einstein] will increase the student body, not in size, but in who our students are," Stein said. Another goal is to bring in students focused on social justice and the community.
Einstein said he looks forward to "connecting with various constituencies in the TCU community and even in the broader college admissions community" as the dean.