Little Words Project is starting its first semester at TCU with a mission to unite women in one common goal: to spread kindness from woman to woman.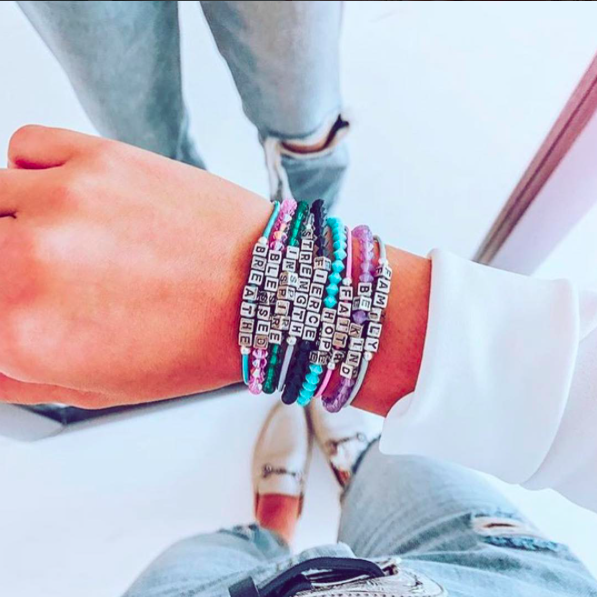 Each member of the Little Words Project orders an elastic bracelet with a personalized word such as "smile," "faith" or "be kind." The idea is for each member to wear the bracelet until she meets someone who needs an encouraging word. Then, she can pass it along. Members can track where the bracelets go by registering them online.
The organization, founded in 2013, is registered at more than 30 campuses across the country.
Campus ambassador and junior business major Katey Reiff said she brought Little Words Project to campus this fall and has sold more than 70 bracelets so far.
"Little Words Project stood out to me because I believe everyone has a story," Reiff said. "I think having a simple reminder on your wrist to stay true to your faith, or remain hopeful or to smile is super powerful."
Each bracelet retails around $24 and comes in a variety of colors and materials.
Junior business major Lexi Koch chose the word "unity" for her bracelet.
"I'm passionate that although everyone in the world is different, we all have similarities and need to learn to love one another," Koch said.
Reiff said she believes Little Words Project will continue to have a positive impact among the women of TCU, a majority female university, for many years.
"I believe a small act of kindness can go a long way, which is why I felt compelled to help bring Little Words Project to our campus," Reiff said.