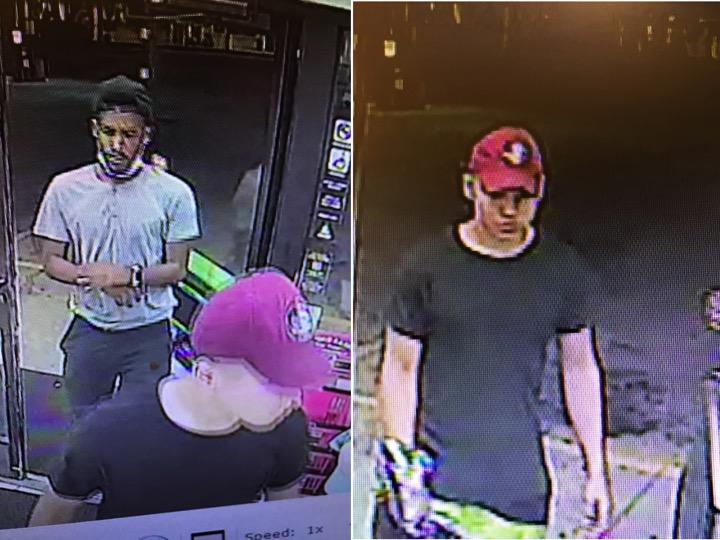 Update 10/04: Fort Worth police arrested two individuals who TCU police say confessed to the armed robbery near Fost Hall last month.
According to a campus-wide email sent by TCU Assistant Police Chief Robert Rangel, police were responding to a vehicle robbery when they caught the suspects and were then recognized from the TCU bulltein.
"The suspects are currently being held and are not expected to be released soon," Rangel wrote. "TCU police are continuing the investigation to prepare for filing charges."
Rangel said that the capture happened as a result of a community effort.
"It is important to note that it was a tip from a TCU student, who recognized the suspects from the crime bulletin, that led detectives to retrieving the images that eventually led to their identification by Fort Worth Police," Rangel said. "This is a great example of how vigilance, and immediately reporting suspicious or relevant information to police, helps to keep our community safe." 
Update 9/24: TCU Police emailed students, faculty and staff Saturday night with pictures of the suspects so that "community members can remain vigilant and call police if they observe the suspects," according to the email.
TCU police are working with Fort Worth police to identify and obtain arrest warrants on the suspects pictured, according to the email. Both police departments have been stepping up patrols in the TCU area.
Assistant TCU Police Chief Robert Rangel sent the email with a reminder to call the TCU police department at 817-257-7777 if they have any information on the crime and for everyone to remain vigilant in the area.
"Do not confront or take any action that would place you at risk," Rangel wrote. "Do not allow anyone to access a residential hall or other building that you do not know personally."
A student was "confronted" by two males at gunpoint and robbed of his wallet Saturday morning around 3:30 a.m. near Foster Hall, according to a crime alert email sent out by TCU police.
Assistant Chief Robert Rangel said that TCU police are working on the investigation with Fort Worth police and trying to develop more leads Saturday morning but none that he could share at that time.
"What students need to know is how important it is for us to have the student community's help in maintaining a safe environment by always and immediately calling TCU police when they see something or anyone suspicious," Rangel said. "As in this case, if the suspects are college age but are not students, our students, especially those living on campus, are more likely to notice subtle differences in behavior that are inconsistent with typical student behavior."
The email described one suspect as white or Hispanic, approximately 20-25 and wearing a brown or yellow sports jersey. He left behind a flip-flop style sandal at the scene. The other suspect was described as black, 20-25 years of age and wearing a white shirt and dark pants.
One was carrying a "small caliber handgun" according to the email, and both fled the scene on foot.
The student suffered some "abrasions" from the encounter but is now safe. TCU police are asking anyone with information to call the Crime Stoppers number at 817-469-8477.
"We never would treat anyone disrespectfully or presume the worst if someone were to call about a suspicious person, but it gives us the opportunity to make at least a casual contact and confirm that the person in question is someone with a legitimate reason for being on campus, especially at night," Rangel said. "We have a beautiful and open campus environment but that also brings some challenges with regards to safety and security."
Police are calling the incident an "aggravated robbery." According to the TCU Police 2016 Annual Security Report, robbery is defined as, "the taking or attempting to take anything of value from the car, custody, or control of a person or persons by force or threat of force or violence and/or by putting the victim in fear" and an aggravated assault is defined as, "an unlawful attack by one person upon another person for the purpose of inflicting severe or aggravated bodily injury. This type of assault usually is accompanied by the use of a weapon or by means likely to produce death or great bodily harm."
There were two aggravated assaults on campus in 2015, five in 2014 and four in 2013, according to the TCU Police 2016 Annual Security Report.
The email also included a reminder to call TCU police at 817-257-7777 to "immediately" report any suspicious activity and a list of safety tips for students to follow.
Saftey Tips
Be aware of your surroundings and call police if you observe 

anything 

suspicious.

Always travel in pairs with trusted companions, especially at night or in remote areas.

At night, walk in well-lighted pedestrian routes.

On campus, use shuttle service, Froggy 5-0 and other escort services when available.

When reporting suspicious activity, be a good witness. Describe exactly what you observe with as many details as possible. Give complete descriptions such as sex, race, height, weight, hair color, clothing, etc.  If a vehicle is involved, note the color, make, model and, if possible the license plate. 
This is a developing story and will be updated with any new information.