The students sitting behind the front desk of Wright Hall on a wet and rainy October night are more than just ID numbers. There sits George Chumas, a senior accounting major who has an opportunity to play a positive role in people's lives, despite the confines of the purple-walled lobby.
Chumas said working as a residence assistant means more than just the check that comes along with the job. To him, it's about truly making a hall a home and being the positive impact on his residents that his freshman year residence assistant was on him.
"My freshman year residence assistant was so incredibly kind," he said. "He got me plugged in immediately and I just felt like I was doing all the things I needed to be doing, so when I got the opportunity to apply for that role, you know, you take it and you run with it."
Chumas took the mindset of fostering a community and building strong relationships from his resident assistant position and carried it over into building the newest fraternity on TCU's campus, Sigma Nu, from an idea to a fully chartered chapter his freshman year.
"To have an opportunity to build something from the ground up and have not necessarily my opinion matter, but to take this gigantic vision and be the vehicle to make it happen – what a challenging thing to do," he said. "I wanted a role."
Chumas added that the impact his fraternity can have for the greater good may not reach across to all fraternities on campus but can be a driving force for him and his fellow fraternity brothers.
Saturdays are not just game days for Chumas either. As a horn player for the TCU Horned Frog Marching Band, Saturdays are the culmination of the six-hour rehearsal week he ensued with his fellow musicians and to him, it's worth every second.
"Everything boils down to the people – it sincerely does," Chumas said. "I've met the best people on this campus and in the band."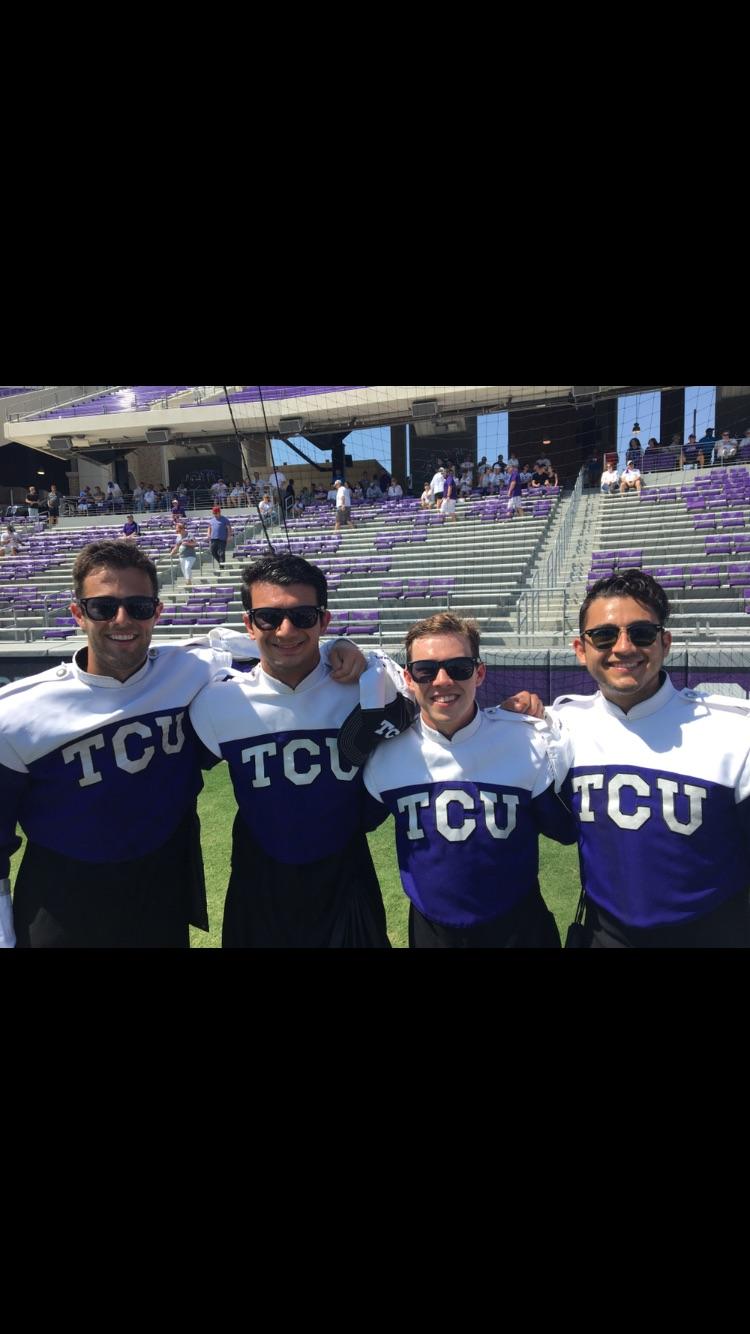 He said it comes to no surprise to him that TCU was ranked 2nd in student engagement by the Wall Street Journal last week.  He credited the entire university from the administration down to the students for the all-around commitment to fostering personal growth and involvement throughout campus.
"The way it works from the top down here, how could you not succeed when all the administration wants you to do well?" Chumas said. "How could you not succeed when all the organizational advisors want you to do well? How could you not succeed when everyone around you is pushing for you to personally grow?"
Chumas credited the university for providing the opportunities for him to take advantage of.
"I did take advantage of those opportunities," he said. "I became a product of my environment. I got to take things I like and apply them at a really high level."