'Coco' is beautiful and one of Pixar's best films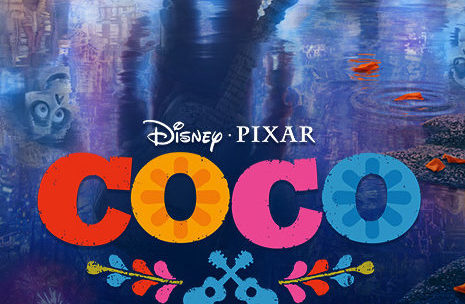 "Coco" is a movie full of heart, beauty, and spectacular visuals. The visuals and colors used were captivating and the movie offers a wonderful coming of age movie.
Pixar hits this one out the park with a film about a young kid named Miguel (voiced by Anthony Gonzalez) who dreams of being a musician but is held back by his family because of their ban on music. He soon finds himself in the Land of the Dead in order to prove his love for music.
The voice acting for "Coco" is great and is led by a newcomer to film. Gonzalez was heartfelt and genuine in his role as the Miguel and is followed by great performances from the other characters including Gael García Bernal as the voice of Hector, Benjamin Bratt as the voice of Ernesto de la Cruz and Renée Victor as Miguel's grandmother.
The music in "Coco" was outstanding and I wanted so much more when I left the theater. If I had any complaint about this movie it would be that I wanted more music. Songs like "Remember Me" and "Proud Corazón" stay with you after the movie and are some of Pixar's best-written songs.
The animation and the colors in this movie were mesmerizing at points and overall some of Pixar's best. Pixar took viewers on a tour of the land of the dead and made sure to make every moment as stunning as possible. In under two hours the movie builds a world I will never forget.
Verdict:
This is one of Pixar's best films to date and one of my favorite movies of the year. I left the theater wanting to turn back around and watch it again. It has great colors and animation, a beautiful story, awesome music and is worth every minute of your time. If you have to choose a movie to see this holiday weekend then go see "Coco" because it is worth your money.
9.5/10