'Let's DOC About It' sparked conversations about race relations and diversity
Disciples on Campus provided students with the opportunity to discuss race relations and diversity Monday night.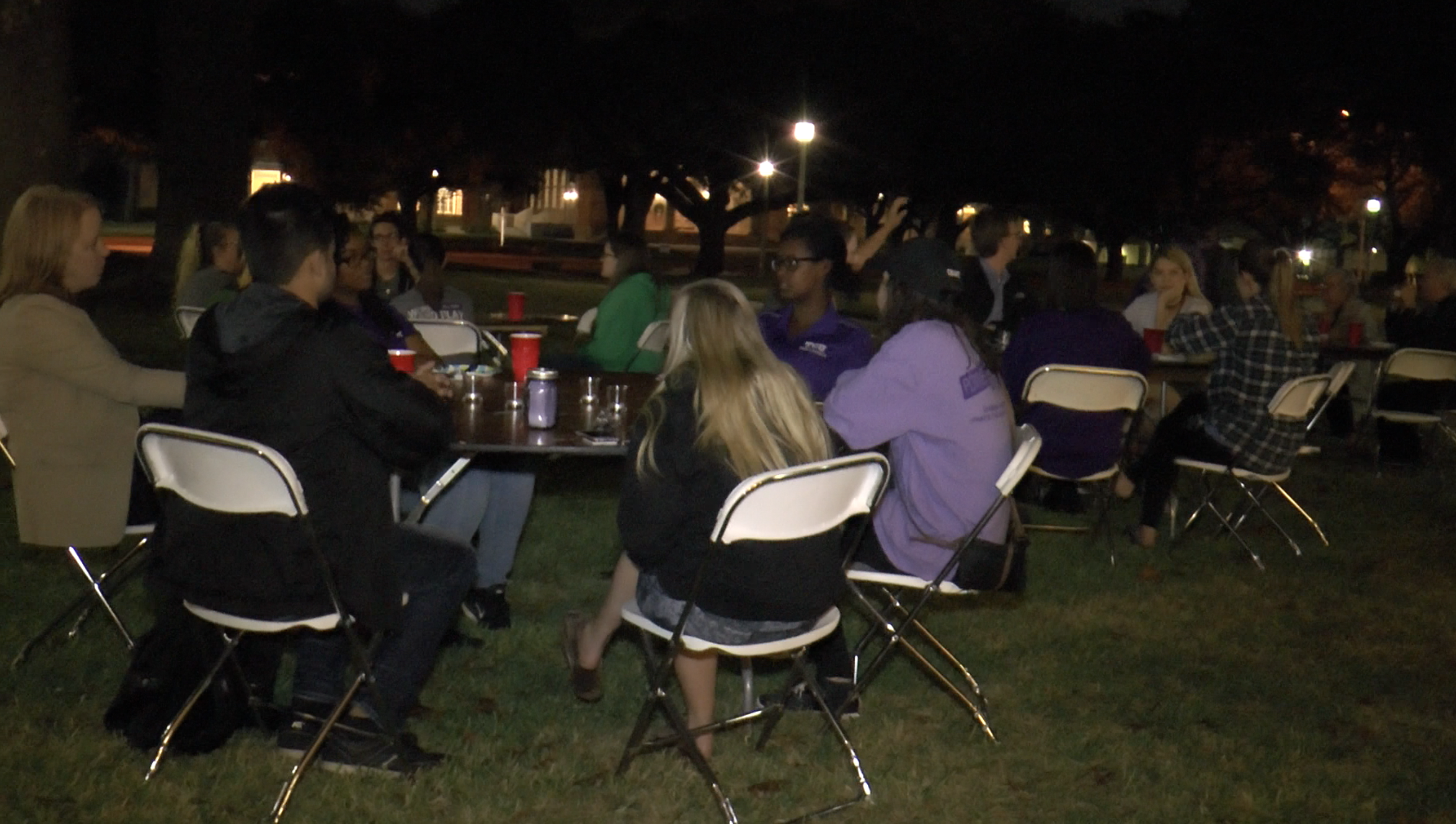 During "Let's DOC About It," students sat at tables in front of Jarvis Hall asking questions such as what does diversity mean to you, how comfortable do you feel on campus and what do you think TCU can do to better its commitment to diversity?
"Talking to somebody that has different beliefs than your own and is different than yours can either help you learn more about yourself in that you solidify your own beliefs or you have a new perspective that changes yours and challenges it," said Josh Jackson, a senior religion and history double major.
The two-hour event provided students with a space to talk about topics not part of the typical conversation.
Kelsey Cobbs, president of Disciples on Campus, said she enjoyed getting to hear different perspectives on diversity.
"I think that it is definitely a wonderful opportunity to educate young leaders to think more critically about the people that they get to engage with and get involved with," said Cobbs. "With that in mind, people will be able to act more ethically so that they can make decisions for themselves and for the communities around them that will do the most good."
Fiyori Kidane, junior sociology and religion major, hopes this event was able to resemble TCU's mission statement of striving to educate individuals to think and act as ethical leaders and responsible citizens in the global community.
"I think that an event like this is actually able to show students and make students live in the mission statement now instead of just seeing what it could be like in the future," said Kidane. "We have lots of students from so many different backgrounds who can actually be able to show you right now that we are diverse."