Devon Berry loves playing sports. During his freshman year at St. Cloud State University in Minnesota, he joined the collegiate wrestling team.
Berry then decided to transfer to TCU in the fall, citing the main draw as the reputation of the Neeley School of Business.
The TCU sophomore faced a challenge playing sports the other athletes didn't: he was born with cerebral palsy, a neurological disorder caused by a malformation in the brain that primarily affects body movement and muscle coordination. Berry's legs do not function properly, and he had undergone nine surgeries by the age of nine.
Berry now has a new goal: to qualify for the 2020 Paralympics.
"It's not about my disability; it's about the ability that God gave me," Berry said regarding his athleticism and potential.
Berry is double majoring in entrepreneurial management and marketing and minoring in finance. He's also the author and publisher of Facing your Fears: The Devon Berry Story.
"People often tell me I can't do things," he said. "You can't be the greatest without failing."
Berry has been proving people wrong for his whole life. Berry said he can either look at it pessimistically or optimistically, and he chooses the latter.
Berry started meeting with a trainer about two months ago. They meet every other week.
"My trainer told me he doesn't think I have the skillset to qualify," Berry said. " I'm determined to prove him wrong."
Paul Johnson is his trainer and a volunteer coach for the track and field Paralympics team. Johnson works with Cathy Sellers, director of Paralympic track and field at the United States Olympic Committee.
Berry said Johnson has helped him mentally prepare for what it's like to compete at that stage.
"He's often been very honest," Berry said. "We've had a lot of real conversations."
He added that Johnson told him he would need to find someone to sponsor him because there isn't a wheelchair team for the decathlon.
So he did. Berry has contacted Adidas, and he just met with Nike's president of geographies and sales, Elliott Hill, who is also a TCU alum.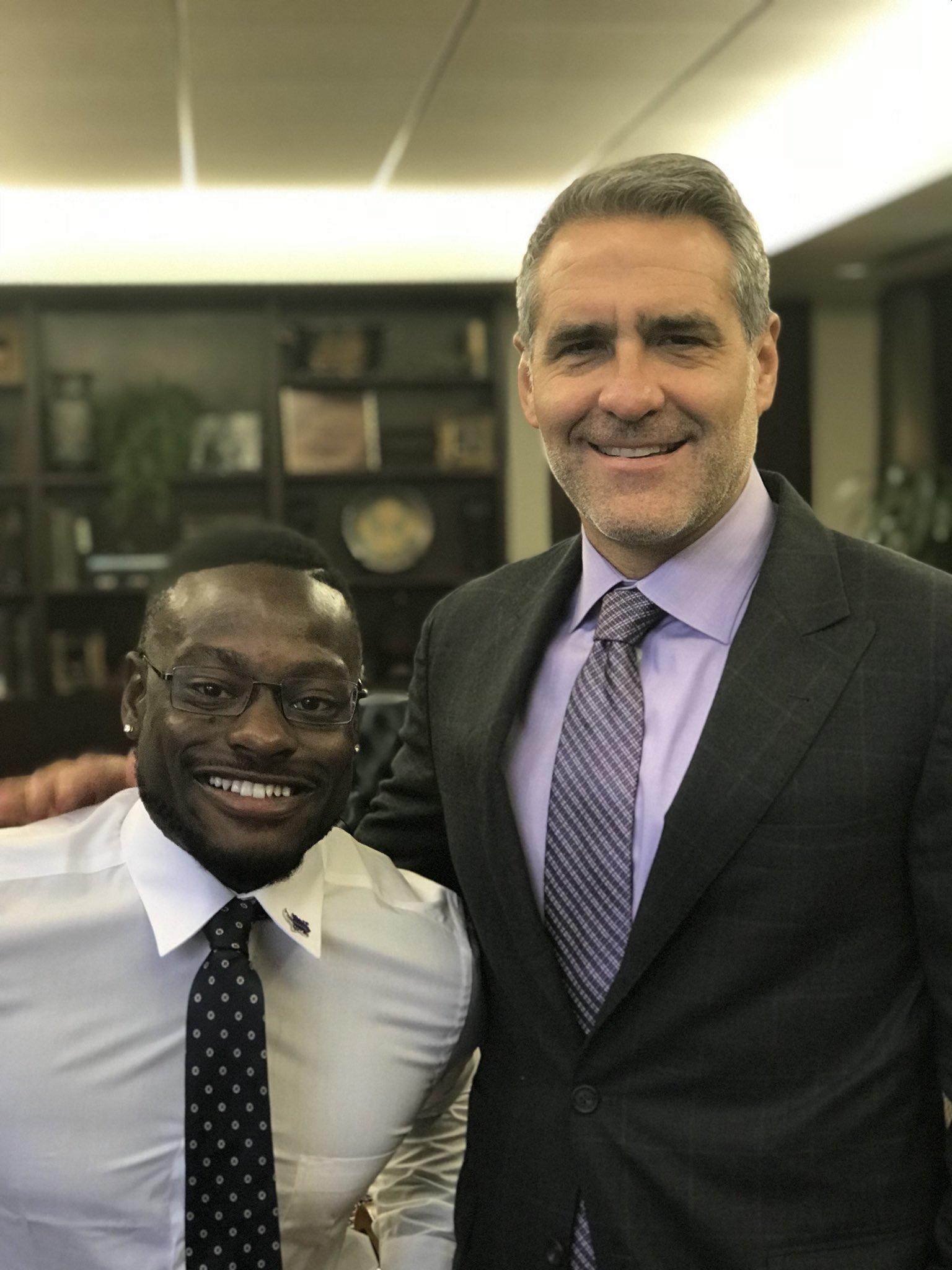 Berry wears a leg brace on each of his shins and is currently designing a sports leg brace for optimal range of motion and better athletic performance so that he can compete to the best of his abilities.
"What the sports leg brace is going to do is be able to rotate according to the ankle and leg, and allow the athlete to compete with it," Berry said. "You can compete with this right now, but it's stiff. It'll not only allow me to walk, but it'll let me run, specifically for sports."
Berry is currently working with the TCU IdeaFactory on creating a prototype for the sports leg brace.
For the next two years, Berry will be training for the Paralympics.
"In two full years, you never know what can happen," he said. "You can explore talents that you never thought you could have."