No. 24 women's basketball edge OU, continue winning streak
The Horned Frogs closed out another close victory over the Oklahoma Sooners Saturday to extend their winning streak to six games, 62-58.
Saturday's contest was an overall poor offensive showing from both teams with either side shooting below 40 percent. TCU shot a season-low 33 percent from the field but also forced 35 percent shooting from the Sooners.
TCU sophomore guard Amber Ramirez single-handedly led the Horned Frogs to victory as she recorded nine points in the final two minutes of play to turn a deficit into a TCU victory.
Along with Ramirez's efforts, freshman guard Lauren Heard scored a game-high 12 points and sophomore forward Kianna Ray added 11 points and four assists. Junior forward Jordan Moore made her presence felt in the paint as she tallied three blocks on the afternoon.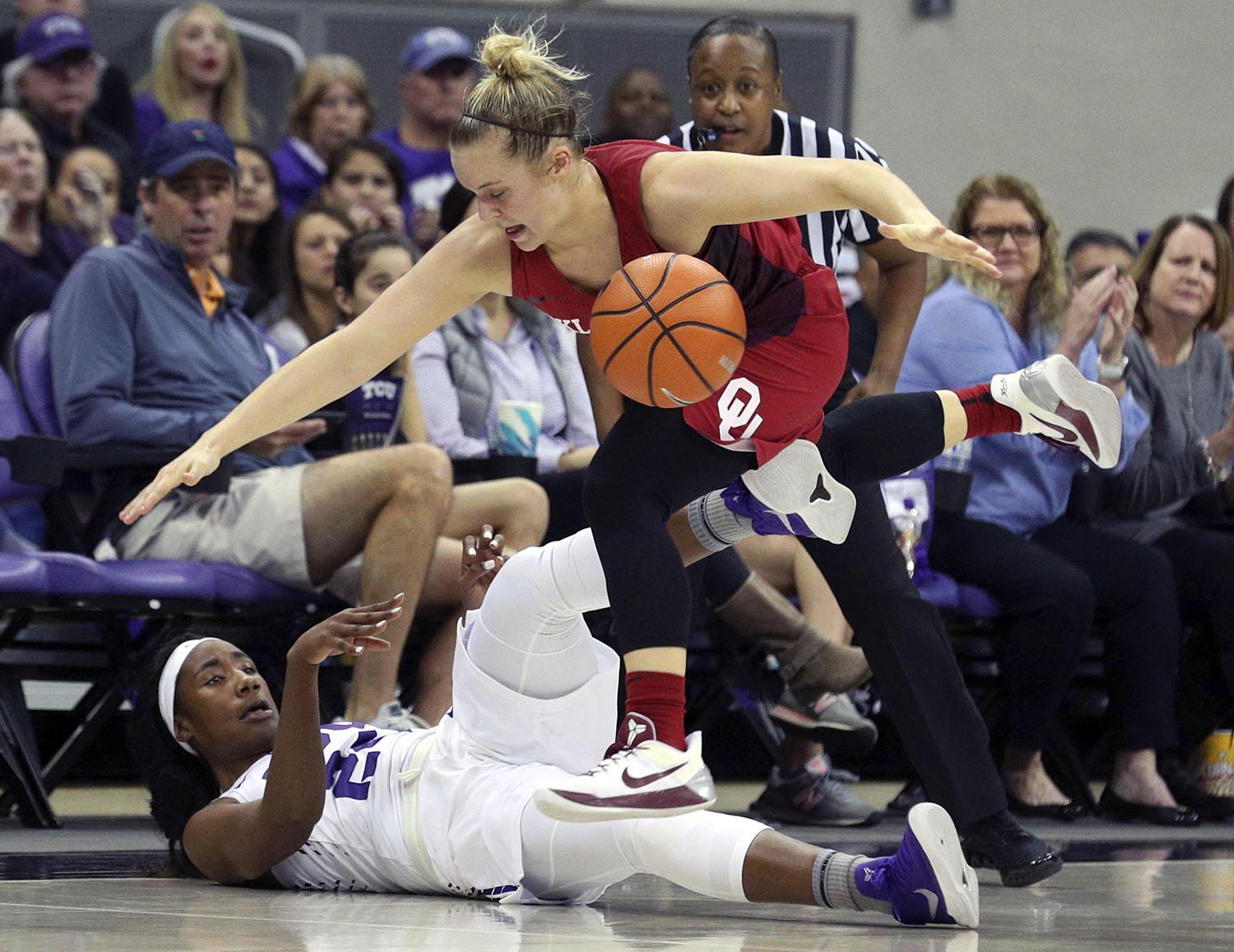 TCU head coach Raegan Pebley thanked the Horned Frog faithful that attended the match, citing their energy as a much-needed spark in her squad.
"Our fans were awesome," Pebley said. "The Fort Worth community, Girls Inc., our alumni, just all that Frog purple in there was huge and helped propel our team. I think it was the difference maker in that game. Obviously, the players go out and execute and defend and rebound, but you need that energy."
Pebley's squad took very good care of the ball Saturday, committing only 11 turnovers. Eleven is the fewest TCU has committed in a Big 12 contest this season.
With the win, the Horned Frogs achieved their first six-game winning streak since 2011.
The Horned Frogs will face a quick turn-around as they travel to Ames, Iowa for a 6:30 p.m. tipoff Tuesday against Iowa State.