New athletic director discusses future of athletics
Jeremiah Donati, who is almost two months into his stint as athletic director at TCU, talked about what to expect from TCU athletics in 2018 during a Facebook Live video.
Donati has been a part of TCU athletics since 2011, and has seen the Frogs transition into the Big 12 Conference. He even has a long-term friendship with former TCU Athletic Director and current athletic director at the University of Texas at Austin Chris Del Conte.
"We knew that going into the Big 12, it might take a little while for all the sports to be competitive," he said. "Here we are six years later… and we're in good shape."
Many TCU fans agree since eight TCU sports are currently included in their respective Top 25 rankings.
Much of the conversation, however, focused on football and the planned upgrades at Amon G. Carter Stadium.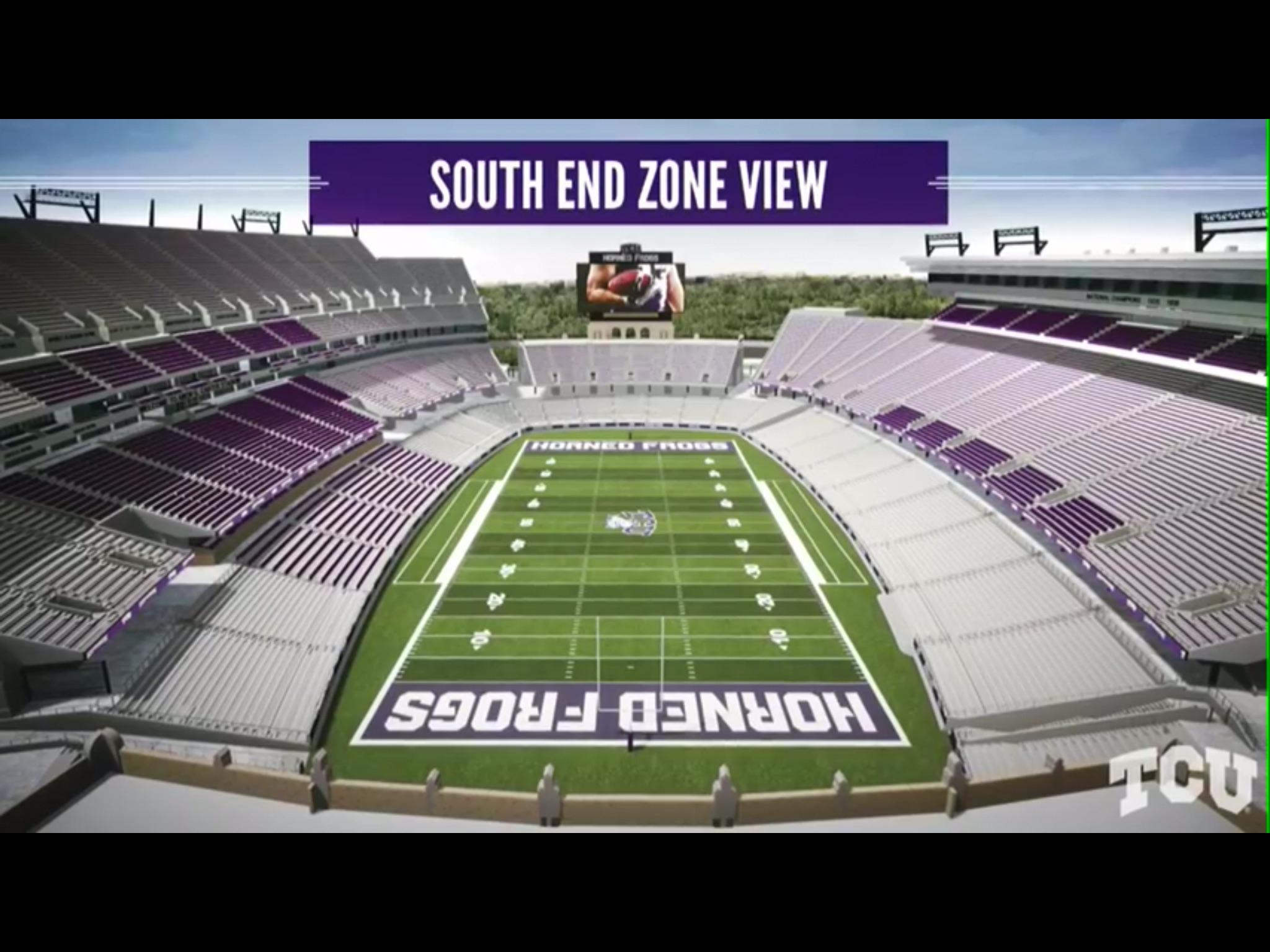 "Our biggest goal is to get the fundraising and get the shovels in the dirt, so to speak," Donati said "It just completes the stadium. That's what I'm really excited about."
Donati called the upgraded Amon G. Carter Stadium "the most comfortable experience in the country."
Speaking about his role as athletic director, Donati said he's here to do four things.
His goals are to provide a world-class experience for student-athletes, help them become better leaders and better citizens, help student-athletes graduate with a TCU degree and compete for championships.
Donati concluded his show by answering a few questions, the first of which was about the reasoning behind canceling the home-and-home series with Ohio State. Donati called it a business decision and said TCU had to make the decision because of the economic benefits included.
As for any change he'd like to see at TCU, Donati suggested expanding to add more facilities, but added that TCU "is the best place in the country."