The Collaborative Greek Alliance held its first-ever event, "What It Means to Be Greek," where individuals from different councils answered questions about Greek life.
The event was created by the Collaborative Greek Alliance (CGA) in hopes of forming relationships between students among the various Greek organizations.
TCU has five Greek councils: the Independent Greek Council, the Interfraternity Council, Multicultural Greek Council, the National Pan-Hellenic Council and the Panhellenic Council. Each individual speaking on the panel was part of one of these organizations.
"Being Greek is all about creating a long-lasting community," said Victor Norris, a junior and head of community service for the National Pan-Hellenic Council.
Even though Greek life makes up 51 percent of the TCU population, CGA recognizes that minority representation is an issue in the Greek life system.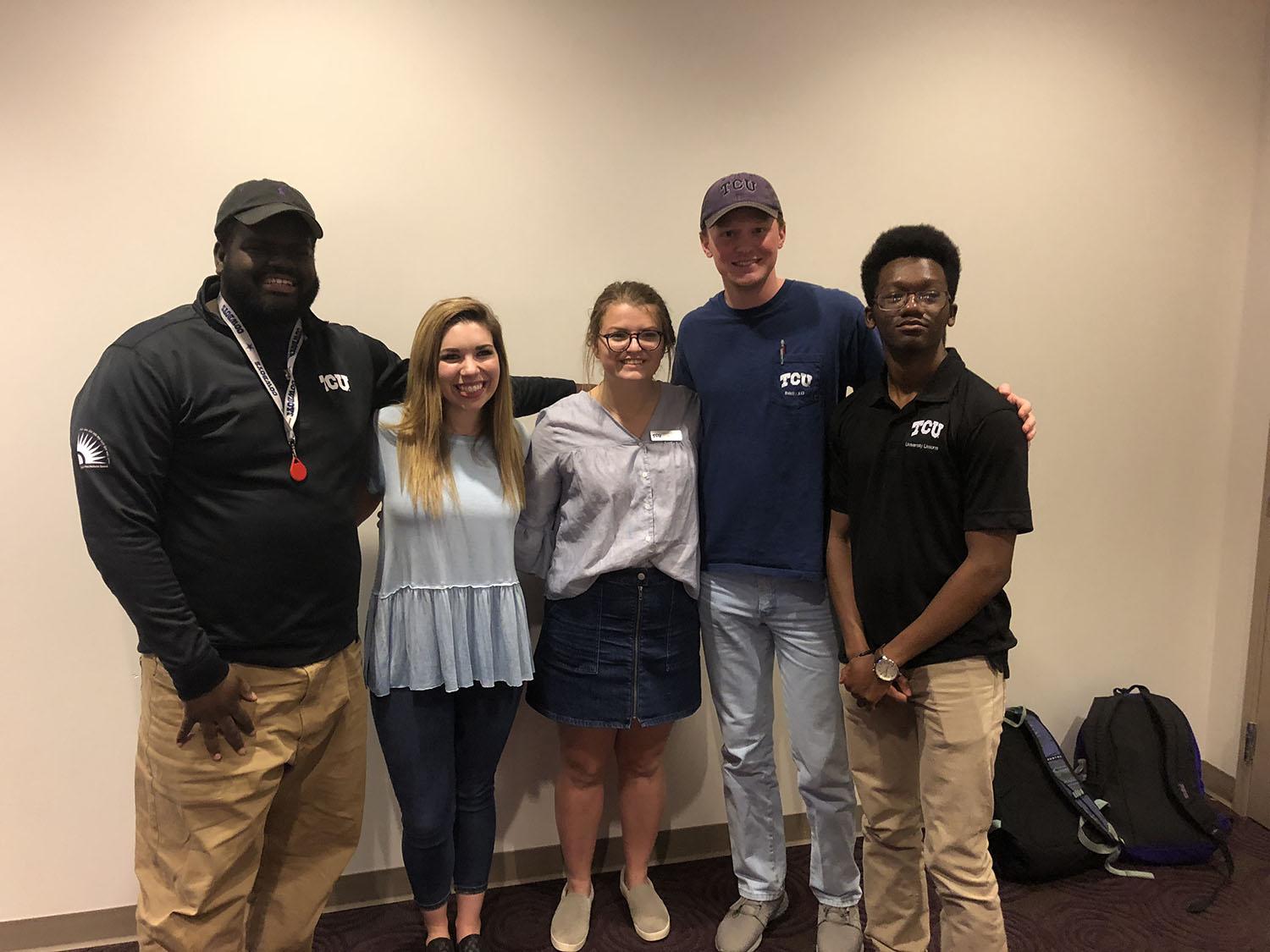 "You don't see our council (National Pan-Hellenic Council) at orientation," Norris said. "There's a whole community out there that needs exposure. It's definitely a problem that can leave a lasting influence on students."
The overall vision of CGA is to, "unite the TCU Greek Community by opening channels of communication and providing support for one another."
When asked what she would do to improve Greek life at TCU, Brooke Morrissy, senior and president of Sigma Phi Lambda, said she would alter the way people view each chapter.
"I would change people's need to find their identity in their letters," said Morrissy. "You bring so much to the table because you are the way that you are and that's why your chapter wanted you. It's something that could only make our Greek life better. It can really be the root of exclusion among Greek members."
The goal of CGA is found in their title: collaborative. The organization is working to unite the community and build a "better sense of unity in the Greek system."
"It might start by just forming new relationships and supporting each other, whether it's at events, recruitment or community service," said Cameron Law, a sophomore business information systems major and president of the Multicultural Greek Council and Omega Delta Phi.
The members of CGA hope to have more events like this one in the future. They want to make it a part of the TCU Greek culture and encourage the councils to form relationships with one another and within TCU community.