Men's basketball signs No. 1 JUCO prospect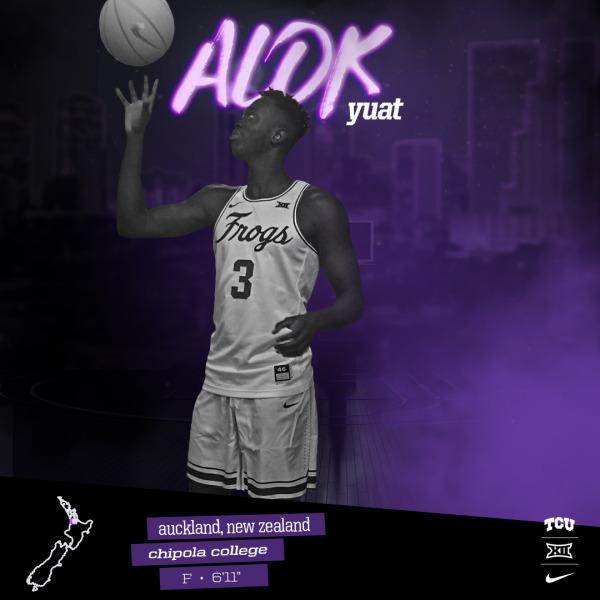 TCU basketball head coach Jamie Dixon announced the signing of the No. 1 junior college prospect, Yuat Alok, Wednesday morning.
Dixon said he hopes the forward from Aukland, New Zealand will make play a vital role in the upcoming season.
"We are excited to welcome Yuat to TCU," Dixon said. "He is long and athletic and can play multiple positions. With his shot-making, shot-blocking and passing ability, Yuat will be a key part of our team next season."
Alok competed on the New Zealand U-19 national team and chose TCU over Arizona State, Baylor, Florida, Louisiana State University and University of Southern California.
Competing at Chipola College in Marianna, Florida, Alok averaged 12.3 points per game, seven rebounds and 1.5 blocks per game. Alok also proved to be reliable on offense, shooting 55 percent from the field, including 48 percent from beyond the arc and 81.6 percent from the charity stripe in his sophomore season.
Alok will join four TCU newcomers next season, Kaden Archie, Russell Barlow, Kendric Davis and Angus McWilliam.