Engineering and Technology Career Fair offers networking opportunities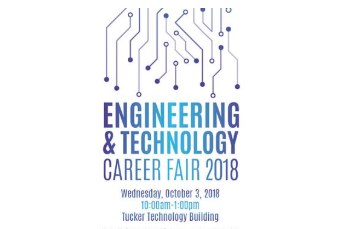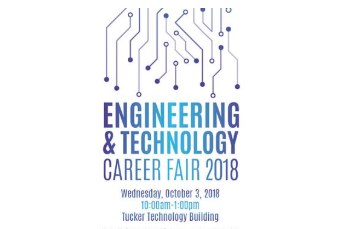 Students looking for an internship or full-time job in the science and engineering field can find more information at the Engineering and Technology Career Fair Wednesday.
Gabriela Pineider, the career consultant of the College of Science & Engineering, said several different employers such as AT&T, Lockheed Martin, Southwest Airlines and Textron will be in attendance.
"Every year we have over 100 students attend ranging from seniors all the way down to first-year students," Pineider said. "The majors include engineering and computer science/computer information technology, all the way to mathematics, chemistry, physics and geology."
Engineering & Technology Fair Oct 3 @ 10am – 1pm
Meet with Engineering and Technology employers interested in connecting with students about internships, part-time, or full-time positions. To register visit Frogjobs at https://t.co/5ap1ZrBnPy pic.twitter.com/uiTlbacqGr

— TCU Career Center (@TCUCareerCenter) September 20, 2018
The fair offers students the chance to meet with company recruiters, networking opportunities and information on how to pursue an internship or career.
"For students who have already begun applying to opportunities prior to the fair, this gives them the chance to follow up on their applications and express their continued interest," said Pineider. "Networking is a key part to the internship and job application process, so having employers come to campus makes it that much easier."
In addition to those benefits, Pineider said many students are able to lock down either full-time employment or summer internship opportunities at this fair. It is also an opportunity to learn about companies students would not otherwise be exposed to.
"Of course I'd like to potentially get an internship, but the experience I gain from the career fair will be important," said Warren Riley, junior computer science major.
Whyn Pho, also a junior computer science major, knows that a career fair can have many benefits.
"I hope to find my next internship and gain connections," Pho said. "It is also beneficial to get your face out there and know the market."
Pineider also provided some tips for students to know going into the fair. Students should view the list of attendees on Frog Jobs, allowing them to prepare their conversations ahead of time.
The fair will start at 10 a.m Wednesday and students from all majors are invited to attend.