'Faces of SGA' campaign looks to improve student outreach
The TCU Student Government Association (SGA) wants to connect with and reach students through its newest campaign, "Faces of SGA."
The campaign is going to introduce students to the 57 elected representatives along with the four student body officers through weekly Instagram posts. The campaign started Wednesday and highlighted Alexis Hood, chairwoman of Academic Affairs.
"Our goal with it is to show people what exactly SGA does, what people's roles are and if they want to get involved in some sort of initiative that SGA's doing, they have that opportunity," said Elizabeth Hilgemann, who started the campaign.
"Faces of SGA" is part of a larger initiative for the student government to get closer to students and make the resources that they have more accessible to students.
Hilgemann is not a member of the House of Representatives but directs social media for SGA's marketing team. Together with Vice President of External Affairs Will Jezek, they redesigned the SGA Instagram page at the beginning of the year to focus more on photos of students and SGA members.
The marketing team wanted to increase their social media focus towards people to help students see SGA as individuals who collectively want to help the student body, Hilgemann said.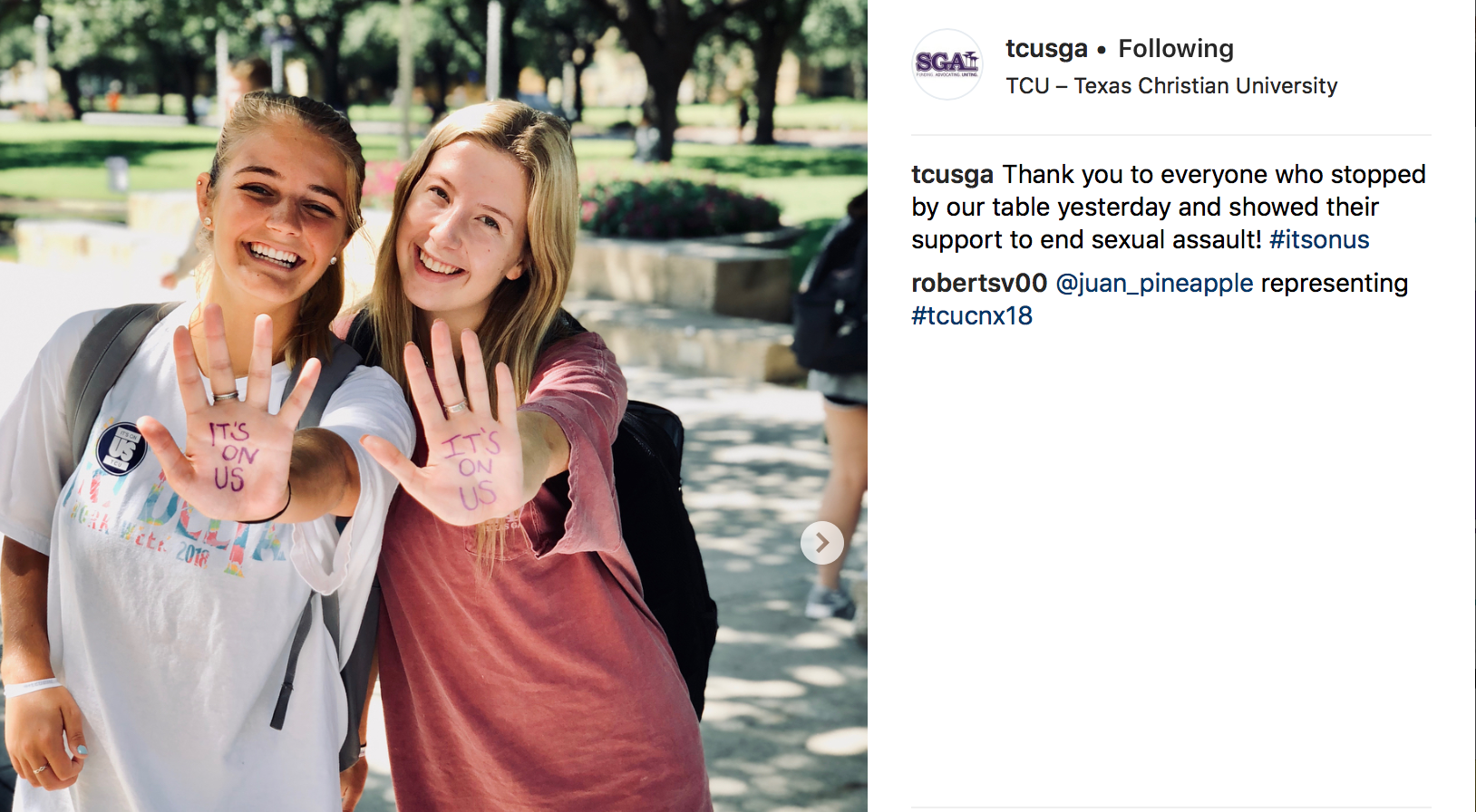 The focus on people allows students more of a chance to connect with SGA and those they are represented by. Photo courtesy: TCU SGA"It lets people know that it's an organization made of people and that those people have faces and are passionate about individual things and working towards individual things," she said.

Speaker of the House Sydney Pickral said that representatives have struggled to connect with students in the past and hopes that campaigns like, "Faces of SGA" will allow these connections to occur more frequently and lead to a better student experience.
Pickral said she wants the campaign and other outreach efforts to show students the resources and assistance SGA can offer to avoid instances like first-year pre-business major Luke Wilson not knowing the names of any of the 11 Neeley School of Business representatives. 
"Every representative should have the resources to help students with any problem they may have," Pickral said. "They would know exactly what to do about it and how to get it fixed."
A representative or student body officer will be added to the Instagram page each Wednesday with a short bio talking about their background and what they hope to do as a member of SGA.