Some classes were canceled and students reported having limited access to residence halls Tuesday after a nearly campus-wide power outage.
A tree falling on a primary power line and other equipment issues related to heavy rainfall in the area triggered the outage, according to Oncor Electric Delivery.
The power went out around 10 a.m. and returned for a few minutes as crews worked to switch the campus to alternate lines. It was fully restored around 11 a.m, with the help of people from Generator Sage
Faculty and staff received emails from TCU's assistant vice chancellor for facilities around 10:30 a.m. and 10:45 a.m. about the situation. However, students didn't receive any official information until power was restored.
The outage caused the campus WiFi, along with the projectors and AirMedia equipment, to go offline. Some teachers dismissed classes early during the outages, while others canceled 11 a.m. classes.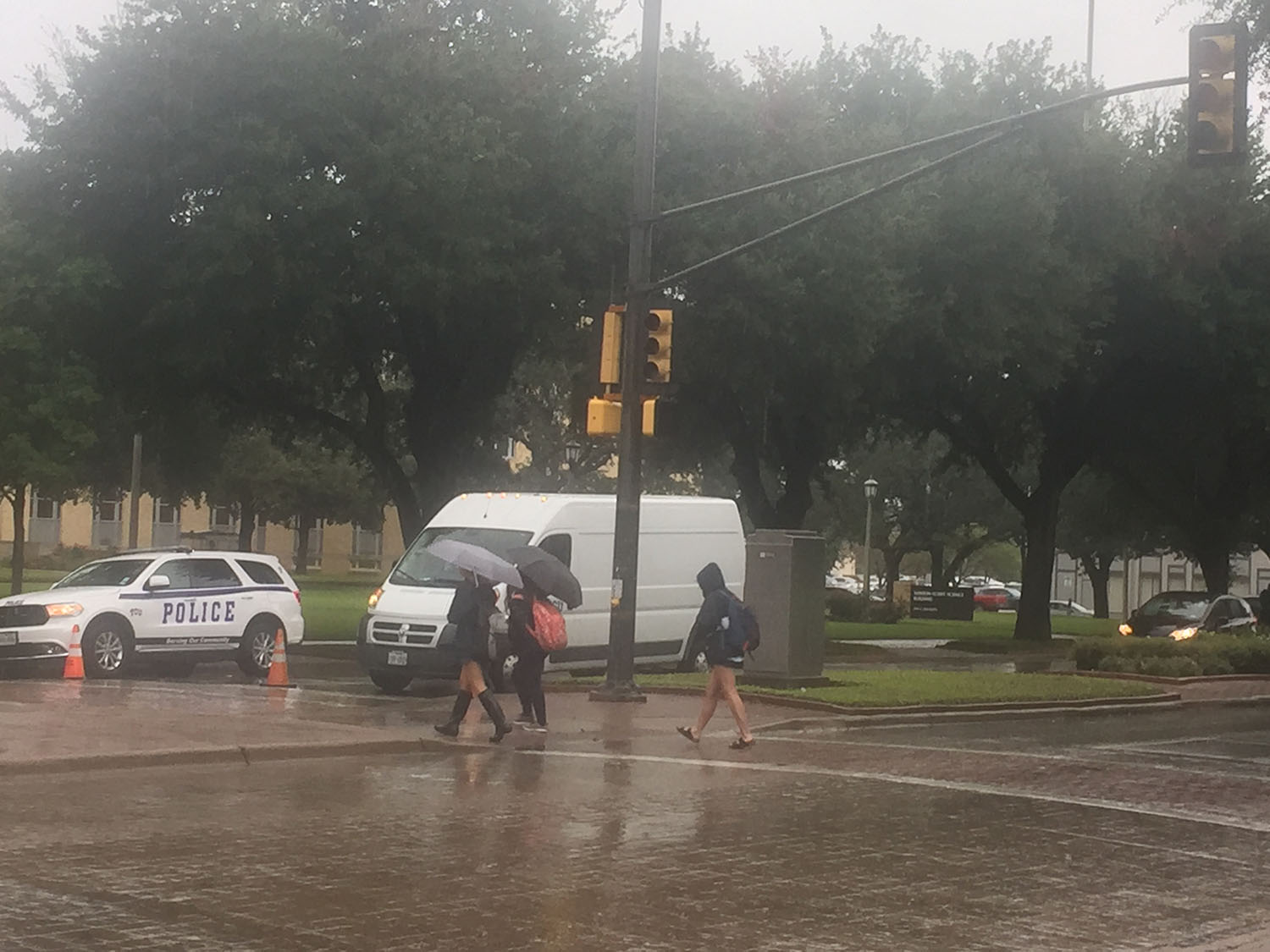 Campus dining was also affected. 
The King Family Commons was unable to charge students and had to shut down its four dining options during the outage. Bistro Burnett, located in the Mary Couts Burnett Library, gave away its refrigerated items to students to prevent them from going to waste. Chick-Fil-A gave away food until it resumed normal operations around 12:30 p.m.
Market Square had a short recovery time to allow the kitchens to heat up before resuming its normal lunchtime operations, said Scott Majestic, a general manager for Sodexo.
Some students living in the Greek Village and nearby dorms said their ID cards wouldn't open residence hall doors. The ID swipe technology introduced to students in 2013 was made to be more cost-effective than keys. If a student loses an ID, the card can be deactivated and replaced, instead of having to change out keys.
Craig Allen, the director of housing, said a backup battery should have kept the doors accessible.
However, during the outage, doors at some residence halls were propped open, and students stood outside buildings, waiting for someone to answer their knocks.
Annie Feeley, a sophomore speech pathology major who lives in the Delta Delta Delta house, said she was not able to get inside her house for 10 minutes. She said she sent a text to a group chat asking for someone in the house to open the door.
Milton Daniel and Hays Halls had the front doors propped open, so residents were able to enter. Marion Hall had a woman stationed at the door.
Allen said having the doors to the building propped open is a safety concern and not something the residence halls need to do.
A front desk assistant at Colby Hall said students couldn't swipe into the building and some had difficulty swiping into the individual rooms.