With politics on the forefront of many Americans' minds, award shows are becoming more political by the year.
The Emmy Awards had 10.2 million viewers Sept. 17, a record-low according to CBS News. The American Music Awards followed, mentioning voting and politics multiple times Tuesday night.
With this in mind, the question then arises: Why?
Award shows have increasingly become a stage for political statements to be made, rather than a place to award those for their work.
"I sometimes don't like to watch award shows because they get so political that I think it takes away from the overall meaning of the shows," said Ashlyn Therkelsen, a junior biology major.
Some celebrities choose to attack a specific political genre and some choose to attack a specific political leader.
On Tuesday, Tracee Ellis Ross, the host of the AMA's, wore a shirt reading "I am a voter" and American comedian Billy Eichner told the audience to vote on Nov. 6 before giving out the award for favorite adult contemporary artist to Shawn Mendes.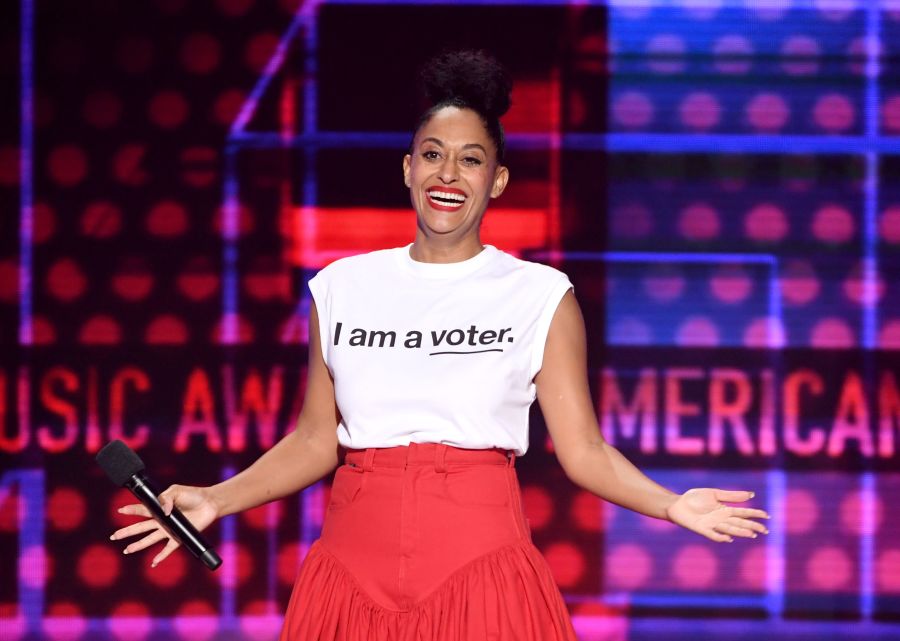 The AMA's were not the first award show where politics stole the stage. In 2017, Meryl Streep chose to call out President Donald Trump during her Golden Globe acceptance speech.
"But there was a moment when the person asked to sit in the most respected seat in our country imitated a disabled reporter, someone he outranked in privilege and power and the capacity to fight back," said Streep.
Award shows seem to be the new medium for influential celebrities to voice their political opinions.
Streep went on to explain some concerns she had about this presidency. "Disrespect invites disrespect…And when the powerful use their position to bully others, we all lose," she said.
Other celebrities prefer to wear something symbolizing a specific political change or stance they believe in.
This year at the Emmy Awards, attendee's had the option to wear ACLU blue ribbons in support of family's separated at the border.
The Emmy Awards and the American Music Awards are just a couple recent examples of politics taking center stage at award shows.
Next up are the 2018 People's Choice Awards, which are four days after the midterm election.
"I really hope it doesn't get worse as award show season continues, I would really like to not hear about this every time I turn my television on," said Therkelsen.