Republicans and Democrats on campus are trying to motivate students to turn out for next months' midterm election.
"Politicians don't expect you to turn out because historically they're right," said Lauren Dooley, vice president of TCU College Republicans. "But technology has given our generation easier access to information than any before. Politicians will have to campaign to us, address our concerns, and propose policy we prefer, unless we prove them right by not turning out to vote."
Her group meets every Wednesday and every other week they invite campaign officials and their staff to speak.
Meanwhile, the Young Democratic Leaders have partnered with campaigns to research how to inform potential voters how to register in Texas, specifically out-of-state students who are unaware they can register to vote in Texas.
"We want to be a home for students, while they may have the minority view, there's other students that are like-minded," said Anthony Deininger, the founder and president of YDL.
The latest Quinnipiac Poll shows more women prefer Democratic candidates than men do, with 58 percent of women in comparison to 42 percent of men. Texas Democrats are hoping for a wave of young female voters to help turn the state blue.
At a recent event on campus, YDL proclaimed: "The future is female."
The event, which was in the ballroom of the Brown-Lupton University Union, targeted young women and introduced them to Texas Democrats who are on the ballot this November.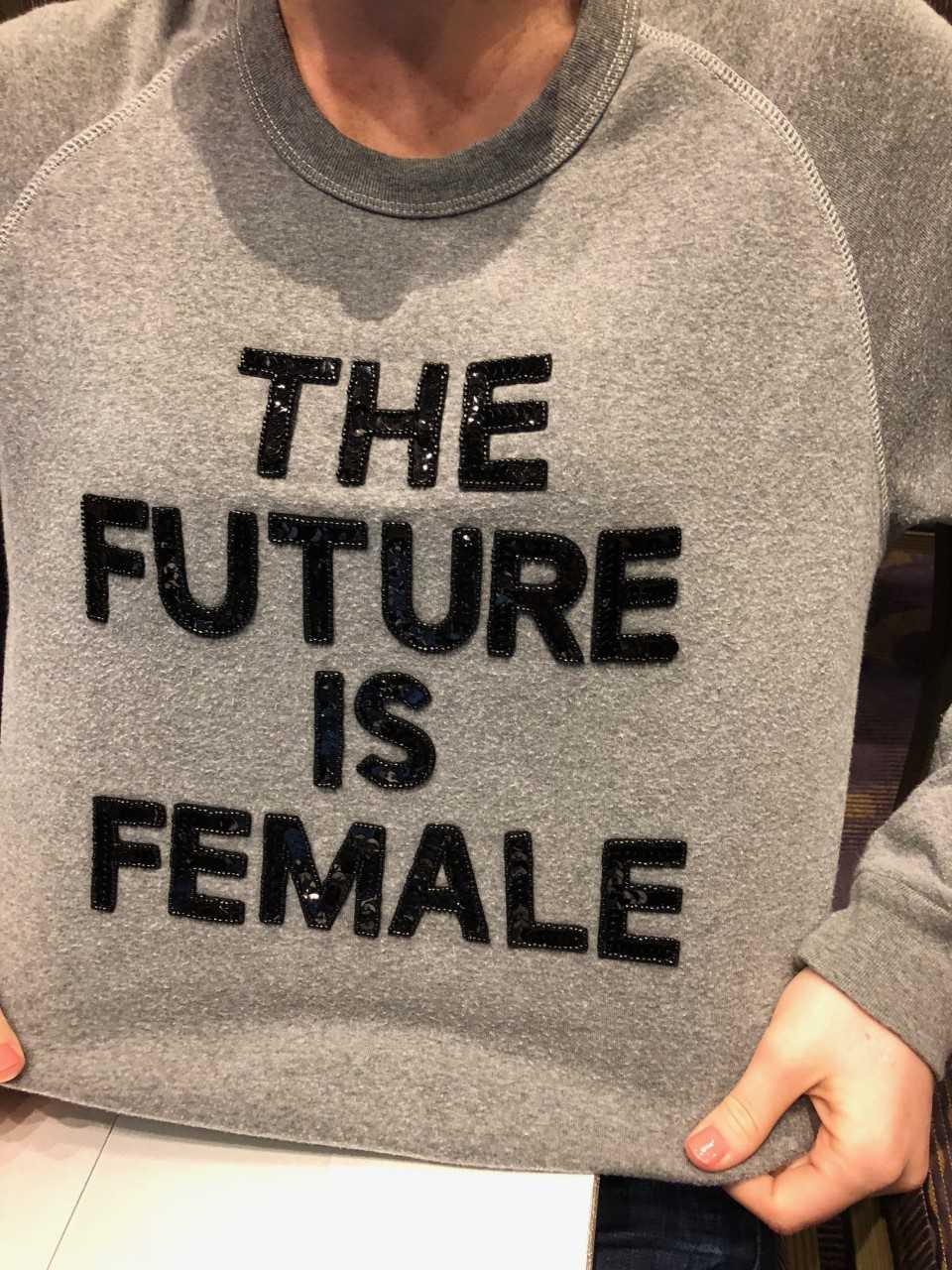 Olivia Albrecht, a sophomore business marketing major who turned 18 over the summer, said she is eager to vote in the midterm election. She said she hopes to be a role model for her neighbors back home in California who are also eligible to vote in the primaries.
Women traditionally have higher voter turnouts in presidential elections; however, representation has always been lower in midterm elections, according to the Center for American Women and Politics (CAWP).
The CAWP has also reported voters ages 18-24 represent the lowest percentage across the boards.
Some are suggesting the recent fight over the appointment of Supreme Court Justice Brett Kavanaugh may galvanize women upset with the process.
New York District 14 representative Alexandria Ocasio-Cortez, who unseated a Democratic incumbent in the primary, is among a record-breaking number of female candidates and the number of women who on the midterm ballot for the House and the Senate, according to New York Times analysis.
We are asking Senators to respect survivors & the standards of the Supreme Court: #CancelKavanauagh.

Soon, the Senate will vote on Kavanaugh's nomination.

But on November 6th, THE PEOPLE will vote on their Senators.

Time to send a message: https://t.co/7iDkzMwjdM pic.twitter.com/9PhrgeYuHv

— Alexandria Ocasio-Cortez (@Ocasio2018) October 5, 2018
"Ocasio-Cortez showed the effect grassroots efforts can have in this era," said Dooley. "Voters want a candidate who's willing to get to meet them, forcing a lot of once-safe incumbents to campaign differently against these new, more active challengers."
Deininger said the young Democrats and Republicans are planning to team up to address issues of a low young voter turnout and to unite students with differentiating viewpoints at TCU to get rid of such a division.
For more information on how to join the College Republicans or attend their events, visit their Facebook page.
For more information on how to join YDL or attend their events, follow them on social media at @ydltcu.