Dismissed wide receiver KaVontae Turpin dragged his girlfriend through a parking lot because he thought she was sending photos of herself to other people, according to court documents.
Tarrant County Jail affidavit and Fort Worth police report describe a late night confrontation that ended when Turpin's girlfriend of five years got away from him and asked a neighbor to call the police. TCU360 is not identifying the woman because she is not charged with a crime.
According to the report, the woman "appeared in distress and was crying" when police arrived. She told police that Turpin dragged her, slammed her to the ground and started to wrestle in the parking lot of the Edge 55 Apartment complex at 3517 S. University Drive.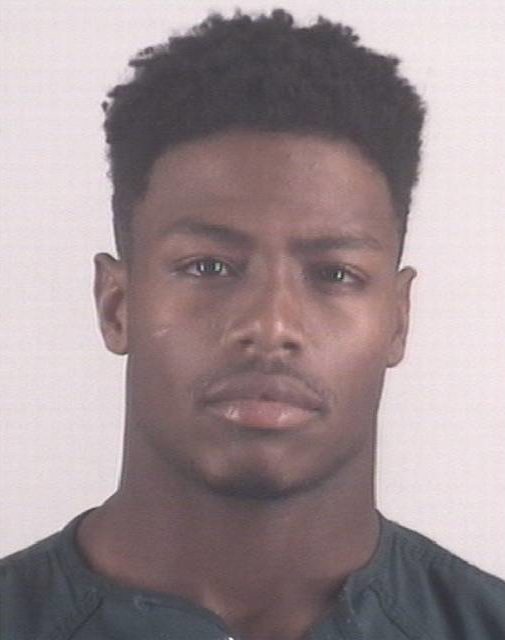 A neighbor, who witnessed the altercation from his balcony, told Fort Worth police he heard screaming in the parking lot at 11:15 p.m. and saw "KaVontae manhandle [the woman] by grabbing her from behind with one arm across her neck, her feet dragging as she kicked and yelled at him."
He said she was yelling at KaVontae for taking her phone and keys.
There was another physical altercation beside a car and they began to hit each other, according to the documents.
The woman went into the witness' apartment at 11:40 p.m. when Turpin left, driving her car onto Mission Street only to return a few minutes later.
According to police, when officers arrived they found Turpin was sitting on the back of a red car on the phone. Turpin refused to talk to officers at the scene, police said.
Turpin was released from TCU's football team on Tuesday after reports that he was arrested March 15 in Las Cruces, New Mexico and charged with battery of a household member, criminal damage to a household property under $1,000 and interference with communications, according to the arrest affidavit.
Turpin pleaded not guilty to battery charges and household property damage. He failed to appear in court in July and a warrant was issued for his arrest.
He is also facing a misdemeanor charge of assault against a family member in connection with his arrest Saturday. Under Texas law, if people are dating or in a romantic relationship, they can be considered family members.
As of Wednesday, university officials said Turpin was still enrolled at TCU.