'Walk a Mile in Her Shoes' promotes domestic violence awareness
Men from various organizations promoted domestic violence awareness Thursday by participating in a relay race – in heels.
Walk a Mile in Her Shoes, Alpha Chi Omega's annual philanthropy event, raised money for the Women's Center of Tarrant County.
"The Women's Center is close to campus and serves as a resource for victims of domestic violence through a multitude of services," said Hayley Cruikshank, the vice president of philanthropy for Alpha Chi Omega.
The Phi Gamma Delta fraternity walked away with first place in the race.
"It is a super fun way to raise money for our philanthropy, as well as raising awareness for our cause," Cruikshank said. "We have raised a lot of money and promoted domestic violence awareness on campus."
Warren Riley, a junior computer science major who participated, said the event was a lot of fun.
"I can't say I was actually able to run in heels, but I had fun and it was for a great cause," Riley said.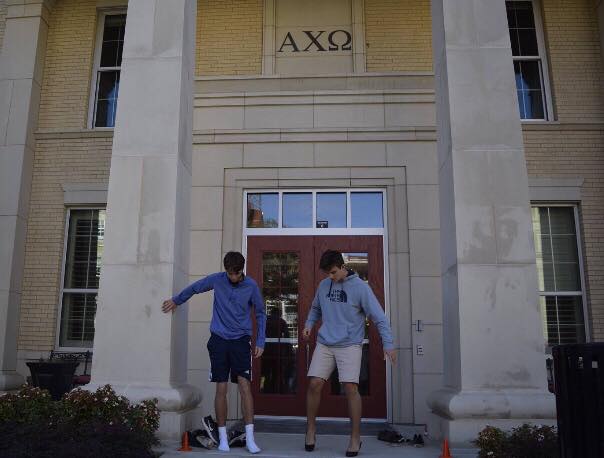 Julia Keaton, a sophomore member of Alpha Chi Omega, admired everyone's efforts.
"Today was a great day," Keaton said. "We got to see many fraternities not only support our philanthropy but help shed light upon the serious worldwide issue of domestic violence."