Election essentials prep course preview
If you're confused about the finger points or even the big picture of the upcoming midterm elections, TCU has a class that can help.
Dr. James Riddlesperger, a political science professor, will the discuss the potential impact of the midterm election on the next two years on Tuesday from 6-8 p.m.
Riddlesperger said the talk is meant to help people understand the election, its importance and ultimately help voters comprehend the process better. The class, which costs $47, is sponsored by the Center for Texas Studies and TCU Extended Education and is open to the public.
Midterm elections can be a tough topic for many to understand due to the capacity and lack of importance, as many would say, in year's past. Early voting is at a record pace, as voters cast ballots in critical races such as the U.S. Senate contest between incumbent Republican Ted Cruz and Democratic challenger Beto O'Rourke.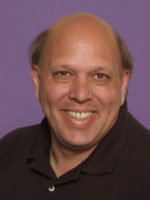 "I've never voted in the midterm elections because I didn't know what the point was and it was never made a big deal in year's past," said Ashlyn Therkelsen, a junior biology major. "With all of the media attention in this year's election and the importance surrounding it, I will definitely be voting."
Riddlesperger said that anyone who wants to discuss the election and the topics within it, especially Texas candidates and issues, might enjoy the evening.