When one Fort Worth father learned that his son wasn't planning on voting, he refused to keep quiet.
"I was like, 'Hey, look let's go vote today…because it's your right to vote,' said Martinez Strauther.
Martinez said after convincing his son of the importance of voting and the validity of his vote, the two cast their ballots together.
"He felt like he either had to go in there and vote a straight Republican ticket or a straight Democratic ticket," Martinez said. "I explained to him it doesn't have to be that way."
Lamartrious Strauther said his vote wasn't about winning or losing. It was about making the choice to instill change in favor of the one person who influenced him to vote, his father.
"I want to see a change for him," Lamartrious said. "I don't want him to go through his first four years of retirement and it not be favorable."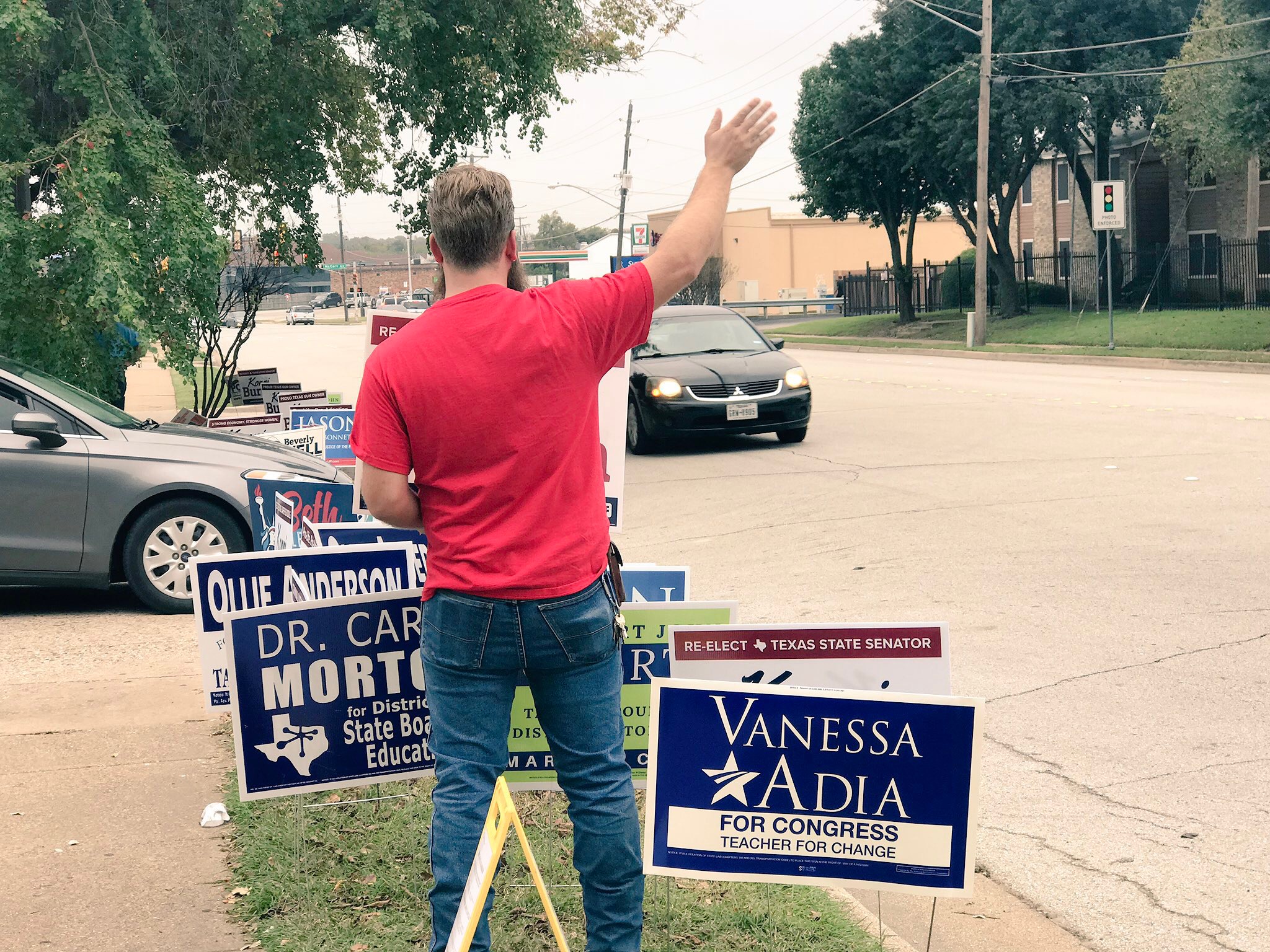 Although much of the attention around the election has been focused on first time and occasional voters, regular voters were a force at the polls.
"I've voted in every election since 2008," said Derrick Wilson. "I think it's my civic duty . . . whether I like the way it goes or not."
Wilson said he grew up in a small town where every vote really counted. "I think if you gathered every person that said my vote doesn't count and put them in a pool it'd be an overwhelming majority."
Stacey Samuel loves to vote.
She said it takes a community to create change, which is why she encourages everyone to go out and make their voice heard.
"I just love to vote," Samuels said. "I just tell everybody to go out there and vote, because everybody's voice counts and everybody has a voice."
For Fort Worth voter, Joshua Hailey, his ballot wasn't influenced by previous elections so much as it was by the media.
"I make my own decisions based on what I see," he said. "Not based on what the president or ex-president is saying about the candidates."
While Hailey believes the right to vote as a civic duty, he pushes the narrative "if not you, then who?"
"I mean the country has got to be led by somebody so if we don't vote, there's other people who are going to vote," Hailey said.