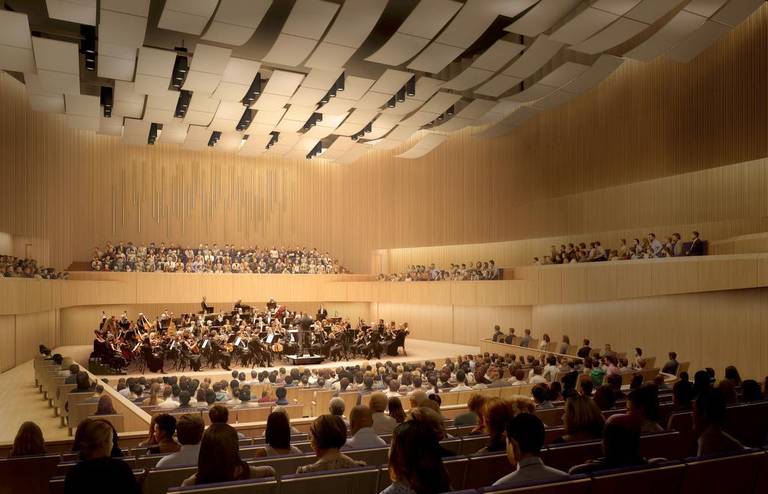 The concert hall of the TCU Music Center currently under construction will be named for late Van Cliburn, the concert pianist who skyrocketed to fame at 23 when he won the inaugural International Tchaikovsky Piano Competition in Moscow in 1958.
The $10 million donation total from donors close to Cliburn is supporting the naming, according to the university.
"We are grateful to this group of donors for this historic gift to the School of Music to honor Van Cliburn and ensure the success of this important project," said Chancellor Victor Boschini.
The $53 million concert hall is set to open in fall 2020.
With seating for around 700, the hall is designed acoustically as a grand concert hall to mirror the sound of much larger venues.
Fort Worth residents David and Dana Porter led the fundraising efforts.
"Dana and I are delighted to be part of the effort to name TCU's new concert hall after Van Cliburn," said David.
The hall will include a museum showcasing Cliburn's life and music.