We're back and we're reading – everything from "The Hill" to "CBS News." We're trying to help you keep up with the rapid pace of politics and everyday news. Today, we've got some interesting information on Ivanka Trump, a heartwarming story of a hero who saved 22 children, and an update on an illness that's striking hundreds of children.
People are fed up with President Trump
The Hill reported "The View" co-host Meghan McCain ripped apart President Donald Trump for his criticism of a retired Navy admiral, urging conservatives to take his comments seriously.
McCain went to town, listing several of Trump's offensive actions toward the military.
She said if former President Obama had done what Trump has, then Republicans would be insulted.
"We should be intellectually honest here at this table that if President Obama had missed Veterans Day or missed the Armistice ceremony in France for the 100th anniversary of World War I, my head would have exploded right here on this table in front of all of you," said McCain.
Trump used the bad weather as an excuse to cancel a visit to a U.S. military cemetery outside of Paris. To top things off, he arrived late to a gathering of world leaders to mark the armistice.
He made up for it by speaking at a ceremony in Paris honoring fallen American soldiers.
"I think there's this whole collection of sort of disrespect towards the military and towards our veterans and towards our history that I don't know if [Trump is] aware how intense it is for those of us who still respect our legacy, who still respect the military," said McCain.
McCain's fury all stems from Trump's altercation with retired Navy Adm. William McRaven.
McRaven led the 2011 mission to abolish Osama bin Laden.
If Trump is good at anything it's name calling and that's exactly what he did.
He responded to McRaven's criticism of him by calling him a "Hillary Clinton fan" and an "Obama-backer," in a Fox News Sunday interview.
"Wouldn't it have been nice if we got Osama bin Laden a lot sooner than that, wouldn't it have been nice?" Trump said in the interview.
McRaven didn't take Trump's words to heart and stood by his beliefs.
"When you undermine the people's right to a free press and freedom of speech and expression, then you threaten the Constitution and all for which it stands," said McRaven.
The apple doesn't fall far from the tree
Speaking of the Trump family, CNN reported Ivanka Trump used a personal email account to talk official White House business, according to emails released by a nonpartisan watchdog group.
According to the Washington Post, the White House investigated Trump's email and found she used her personal email for the majority of 2017.
Talk about sketch city.
The watchdogs found she used her personal account to email Cabinet officials, White House aides and assistants. The only problem with that is that the Presidential Records Act requires all official White House discussions and records to be secured.
"The president's family is not above the law, and there are serious questions that Congress should immediately investigate," said Austin Evers, the executive director of American Oversight in a statement. Did Ivanka Trump turn over all of her emails for preservation as required by law? Was she sending classified information over a private system?"
The White House has kept its lips sealed on Trump's doings.
Surprise, surprise. She's now being compared to former Secretary of State Hillary Clinton.
Abbe Lowell, Trump's attorney, sent all of the emails he thought had to do with official government business to her government email account because he thought it'd rectify violations of records law, according to the Post.
"Like most people, before entering into government service, Ms. Trump used a private email," said Peter Mirijanian, the spokesperson for Lowell and ethics counsel for Ivanka Trump. "When she entered the government, she was given a government email account for official use. While transitioning into government, until the White House provided her the same guidance they had to others who started before she did, Ms. Trump sometimes used her private account, almost always for logistics and scheduling concerning her family."
Mirijanian tried to make a distinction between Trump and Clinton, noting Trump didn't have the server set up in her home or office.
Furry friends have a place stay in the cold, winter months
In other light-hearted news, Independent reported an Italian Ikea store offered to house stray dogs during the winter.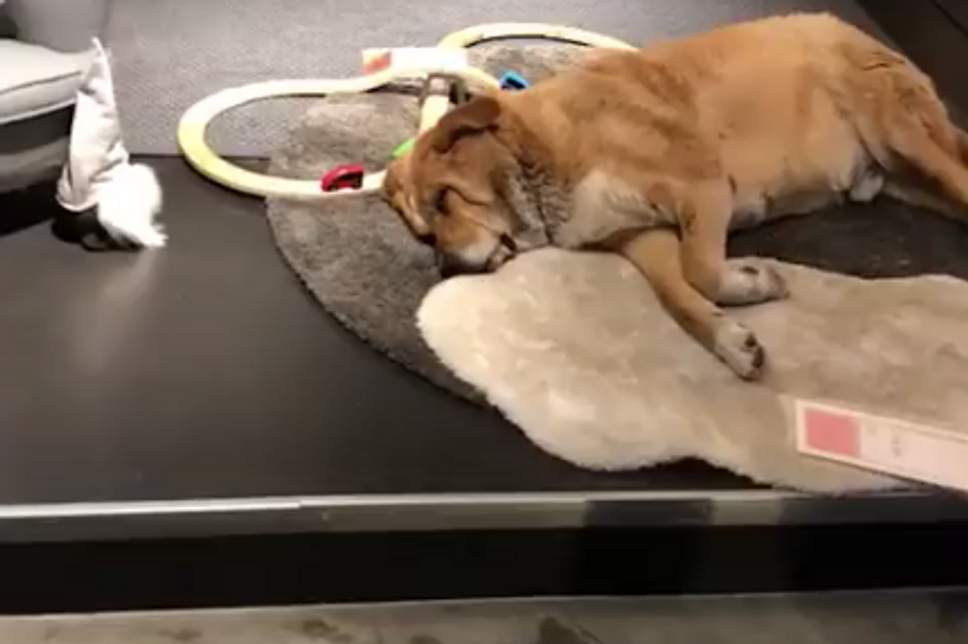 Martine Taccia was shopping at an Ikea in Catania when she saw some dogs trying to stay warm on a carpet among the Christmas displays.
"My reaction was pure amazement," said Taccia. "It's not a common thing."
She said the Ikea staff also provides food and water to the homeless puppies. Some of the dogs have even gone on to find a forever family.
Some customers shared photos of the dogs to their on social media pages and tagged the store's location.
"I am now forever loyal to Ikea," one person commented on a picture of the sleeping dogs.
Another person left the comment, "Love Ikea even more! The dogs fit the decor perfectly" below the post.
This isn't the first time Ikea has shown animals some love. In 2017, the it launched a home collection specifically for cats and dogs.
The LURVIG collection, also known as "shaggy" in Swedish, includes pet beds, cushions, food dishes, and a miniature sofa.
Illness leaves children paralyzed
CNN reported more children are now diagnosed with acute flaccid myelitis, according to numbers released Monday by the US Centers for Disease Control and Prevention.
The illness is leaving these children paralyzed.
As of Monday there's been 106 confirmed cases in 29 states just this year alone, according to the CDC.
One hundred and six confirmed and 167 possible cases still await to be confirmed.
The rare illness affects the nervous system, causing muscles to weaken.
Some children remain paralyzed from the neck down and forced to breathe with the help of a ventilator, while others attain movement again.
No cure has been found for AFM and there is no vaccine.
Although a cause also hasn't been determined, some neurologists believe enterovirus is the threat.
The CDC is still looking into the theory.
Last week, Dr. Nancy Messonnier from the CDC said an infectious pathogen may be the cause. "We're broadening our hypotheses," said Messonnier.
The National Center for Immunization and Respiratory Diseases isn't ruling out the possibility of a toxin or vaccine to be the cause.
According to the CDC, the illness starts off as a fever and cough and escalates to paralyzation about three to 10 days later.
The agency has received a lot of backlash from parents of sick children and medical consultants for not working speedily enough to address the issue.
Messonnier said last week the agency funded state health departments to better physician awareness.
CDC spokeswoman Kristen Nordlund said fourteen officers from the Epidemic Intelligence Service are reviewing AFM cases.  
"As a mom myself, I can certainly understand why parents are worried," said Messonnier. "I am concerned about this increase in AFM."
We can do it!
Women have set a record high in representation in the 116th Congress.
CBS News reported 67 percent of Americans feel positive about this change.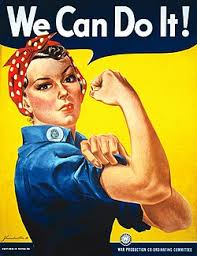 Most of these women represent the "blue wave." The poll found Democrats are even more excited to see female representation in Congress.
Many Americans believe the increase in women will do more good for the country.
Forty-six percent of people said the rise in diversity is the main reason they think government will be better.
Polls also found Democratic women are more enthusiastic about seeing a stronger female presence in Congress than Republican women.
But that's none of our business.
There will be a decrease in number of Republican women in the House next year; however, only 20 percent of Republicans think more women candidates should represent.
While most Republicans said they just didn't care, 25 percent said they were in the process of recruiting women.
Most Republican men agree with Republican women on the matter.
With Democrats being so supportive of a woman's role in Congress, the party has grown in supporters, gaining 11 points before the election.
California hero saves children from fire
CBS News reported a school bus driver is being praised as a hero after responding to a fire in Paradise, California.
Kevin McKay got an emergency call Nov. 8 and immediately rushed to Ponderosa Elementary where he picked up 22 students, saving them from the Camp Fire.
He couldn't just let other kids fend for themselves after knowing his own family had gotten out alive.
"I just knew that things were going to continue to escalate," said McKay.
He said he was "absolutely scared."
"When we started to leave the school, we saw one fire, then we saw more," said Wendy Reeves, an 8-year-old student.
Teacher Abbie Davis focused on distracting the children as she fought back the tears.
Many children were having trouble breathing so McKay pulled his shirt off, ripped it into pieces and pour water on them.
This helped the kids breathe better.
"We were coughing and my eyes were hurting," said McKay. "I knew we had to do something. And that was, you know, our best option with what we had."
The hero drove five hours in traffic and safely transported the children about 30 miles away.
"We didn't leave until every kid was accounted for, and every kid was with their mom and dad," said McKay.
However, he wasn't the only hero that day.
"Our firemen were going the opposite direction we were," said McKay. "And that's pretty awesome."
Reeves said some of her pets didn't survive the fire at her home, which left her home with nothing but a few bricks.
That's all we have for today.