Alumnae receives highest TCU honor
An alumna known for advocating for equality and women's rights received TCU's highest honor during Saturday's morning commencement.
Katherine Spillar, executive director of the Feminist Majority Foundation and executive director of Ms. magazine, received an honorary doctorate.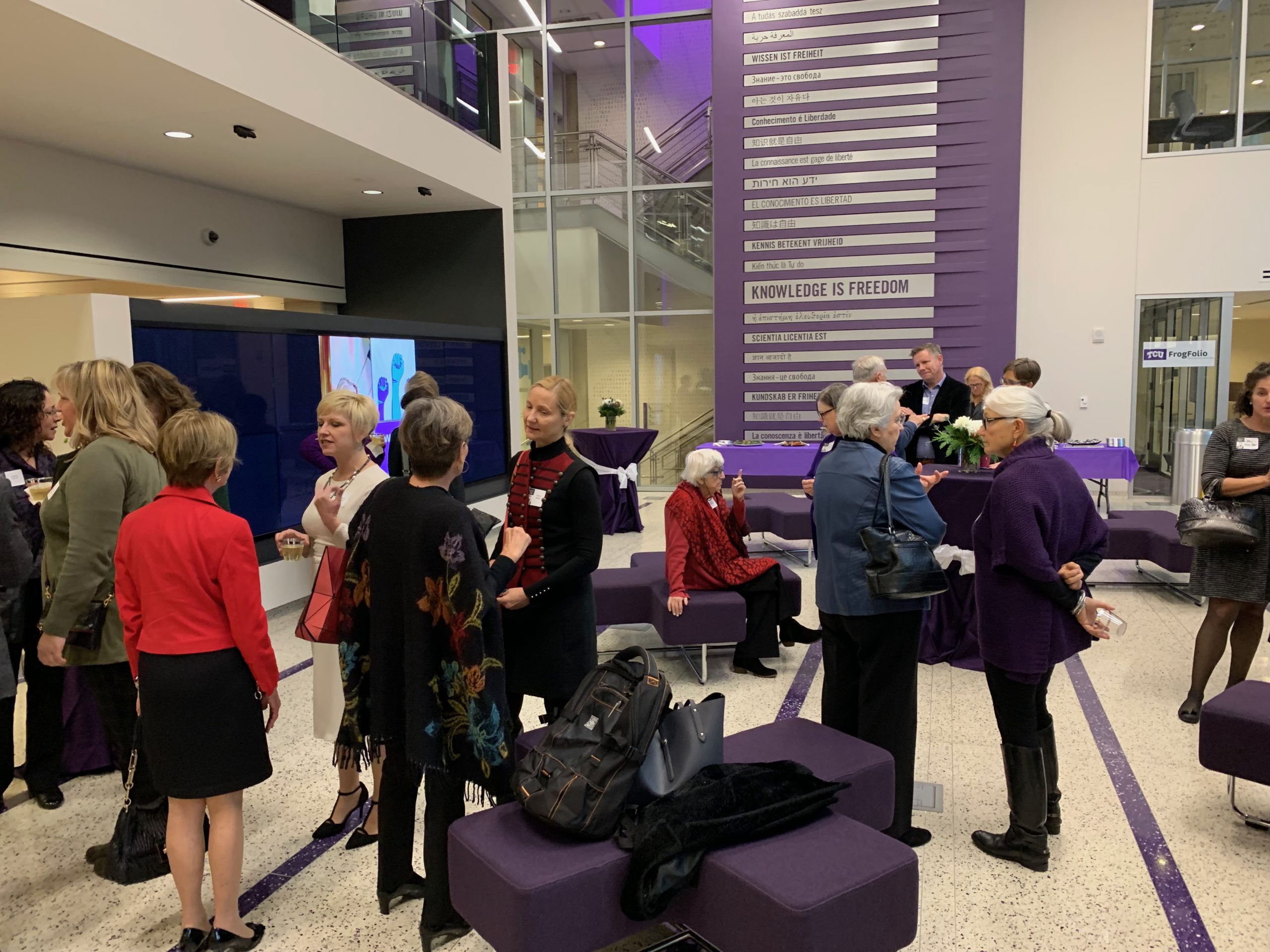 Theresa Gaul, English professor and former director of women and gender studies, nominated Spillar, who graduated in 1975.
When she attended the university, there were no women and gender studies classes. Women and gender studies became an official major in fall 2018 and there are currently eight majors.
Since her time at TCU, Spillar has been an advocate for equality. A Newsweek/Gallup public opinion poll showed 56 percent of women in the U.S. self-identified as feminists, according to the Feminist Majority Foundation website.
"It's an exciting time for feminists," Spillar said. "Feminism has never been more popular than it is today with the majority of women of all ages and all classes and all races self-identifying as feminists."
Jeannine Gailey, chair of women and gender studies, said she feels lucky that Spillar is an alumna.
Members of the Fort Worth community, TCU administration and Spillar's college roommate were some of the guests who attended the reception Friday.
Spillar was hooded during the commencement ceremony Saturday.
"We're so thrilled that the Board of Trustees would choose Kathy for this honor," Nino Testa, associate director of women and gender studies, said.
Spillar's number one piece of advice for women and girls is to "dream big and never give up."