TCU men's basketball edged Baylor behind quality performances from seniors Alex Robinson and J.D. Miller for their first victory in a Big 12 opener and third consecutive victory over the Bears.
Robinson and Miller each recorded a double-double in the contest. Robinson's 18 points marked his third-straight double-digit scoring outing. He also continued his strong campaign passing the ball and dished out 10 assists, marking the sixth time this season he's recorded double-digit assists. Miller continued his efficient offense Saturday, scoring in double figures for the third-straight game with 13.
TCU was without one of their best floor generals in point guard Jaylen Fisher who missed his fourth game of the season. The team continues to monitor his right knee which he injured last season.
Desmond Bane led the Horned Frogs offensively with 22 points on 73 percent shooting as the team never trailed after the Bears opened the game with a dunk. Bane scored 15 of his points in the first half as the Frogs led by as many as 12 in the opening period.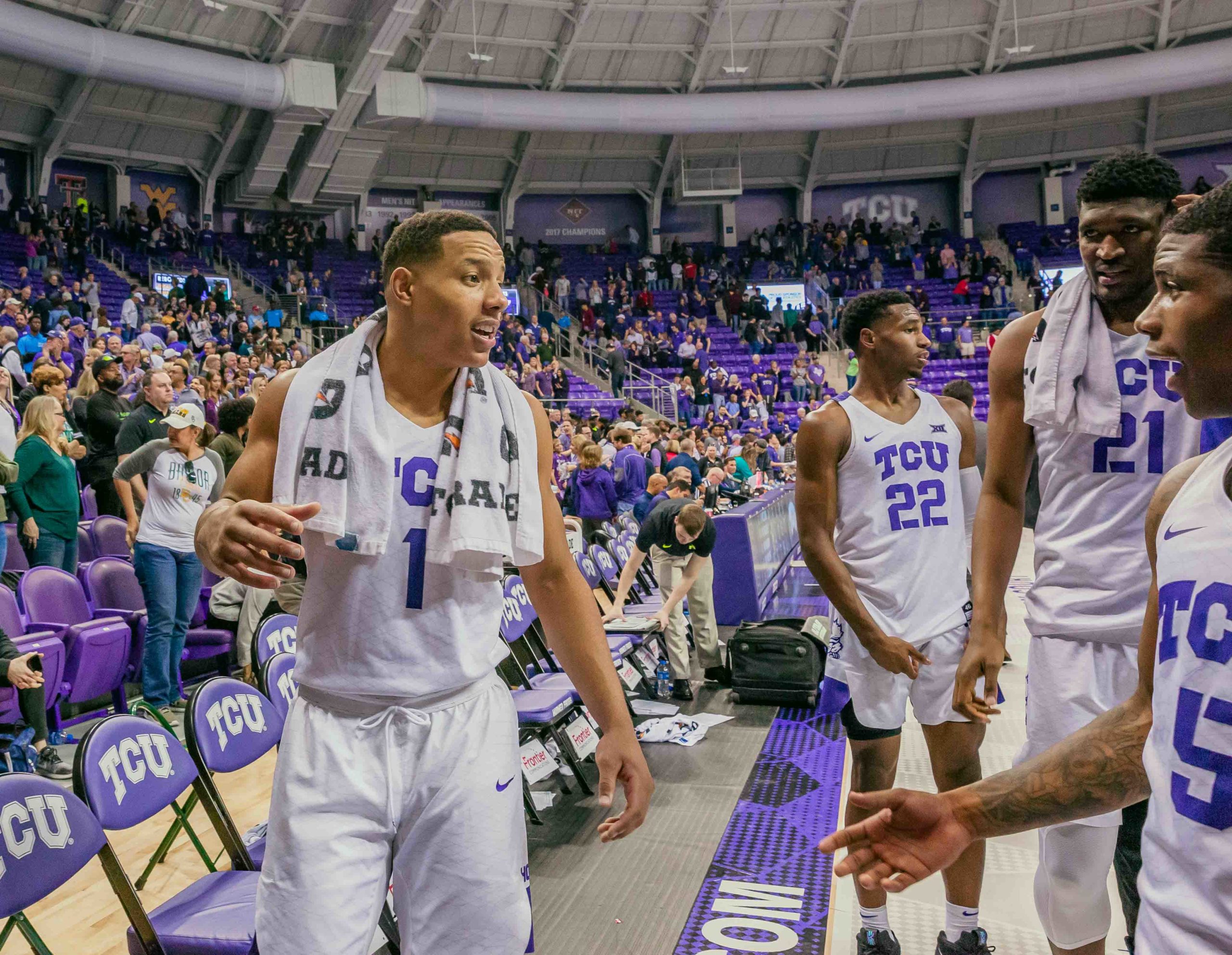 The Horned Frogs shot 48.1 percent from the field in the first half while the Bears shot only 40 percent. TCU was able to build a sizable lead with stifling defense and efficient passing, forcing seven Baylor turnovers and six Baylor assists while dishing out 10 assists to five turnovers of their own.
TCU would lead by as many as 19 points in the game, but the Bears would storm back and used a 9-0 run to slowly chip away at the lead to come within one in the final 18 seconds of the game.
Robinson and Miller sealed the deal with three combined free throw conversions in the final seconds of the game.
The Horned Frogs will travel to Kansas for their next contest. Tipoff is scheduled for 8 p.m. Wednesday from Allen Fieldhouse in Lawrence, Kan.