George C. Clarke Elementary celebrates TCU tutors
George C. Clarke Elementary celebrated its partnership with TCU's Read On program Friday, which helps advocate growth in reading and partnership within the community.
TCU's Read On program collaborated with Reading Partners, FWISD and the Rainwater Charitable Foundation to support and empower kids in the surrounding neighborhoods of TCU, said Reading Partners executive director Lisa Bracken.
Bracken said more than a dozen students and alumni from TCU take the initiative in tutoring students from kindergarten through the third grade to ensure they are all reading at their grade level.

Michelle McKee Marlow, TCU alumna and author, partnered with Read On to read from her recently published book "S Is the Most Delicious Sound" for Clarke Elementary's students.
Along with TCU students and alumni, University of Texas-Arlington graduate and literary leader Nancy Cantu also helps tutor students at Clarke Elementary.
Clarke Elementary was the first school Cantu attended in the U.S. after arriving from Mexico. She said coming back to her home elementary school was a perfect opportunity for her to give back to her community.

Principal Kimberly Benavides said George C. Clarke's reading center hopes to have 100 percent of their third graders at a third-grade reading level by 2025.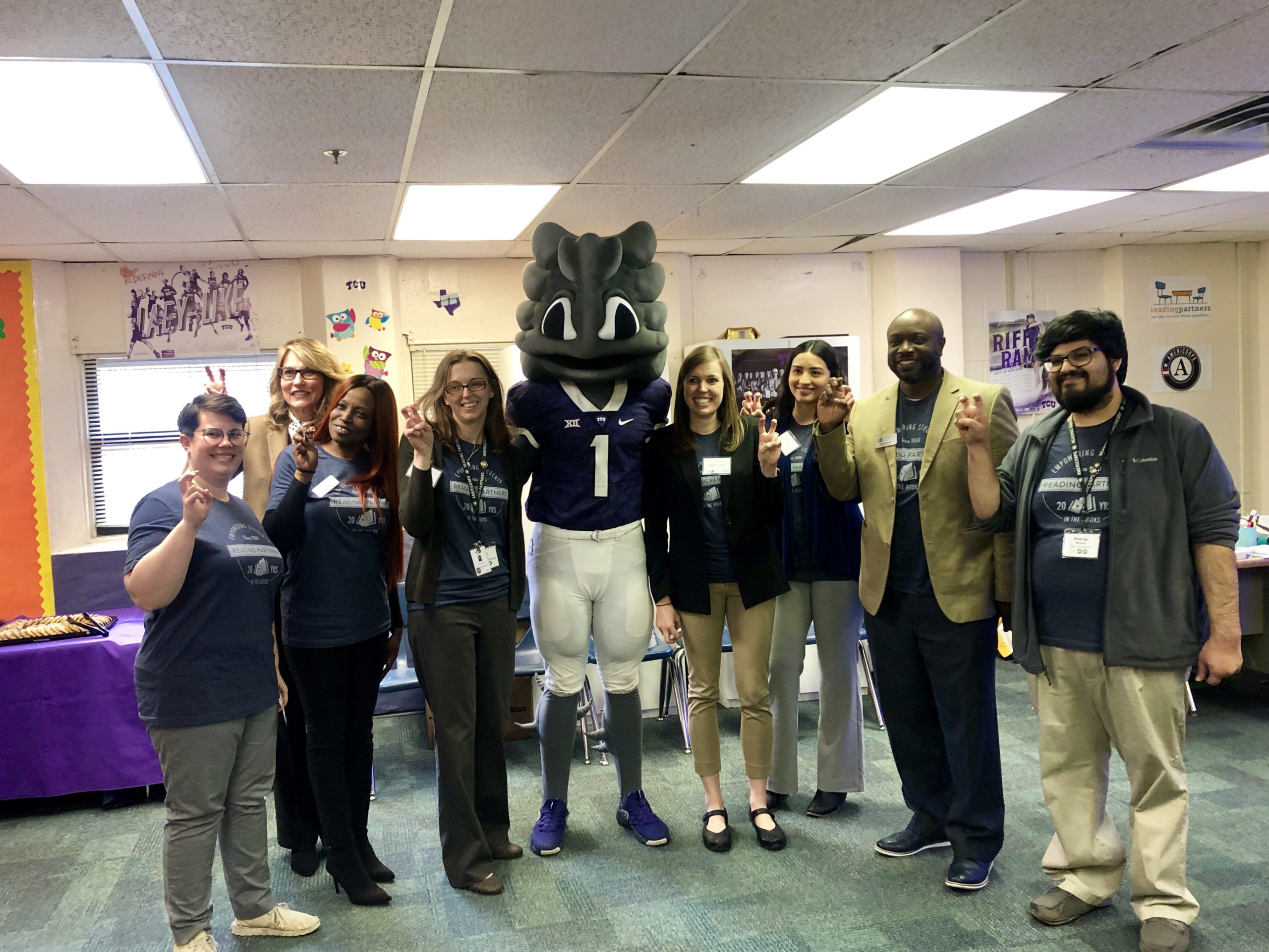 With 35 active tutors and an enrollment goal of 45, Clarke Elementary is looking for more tutors from TCU to help provide support for struggling students and help reach the school's initiative of 100 percent, said Erin Wilson, leader of TCU's Read On.
To join Read On or to learn more about this program, visit their site or contact Erin Wilson at [email protected].