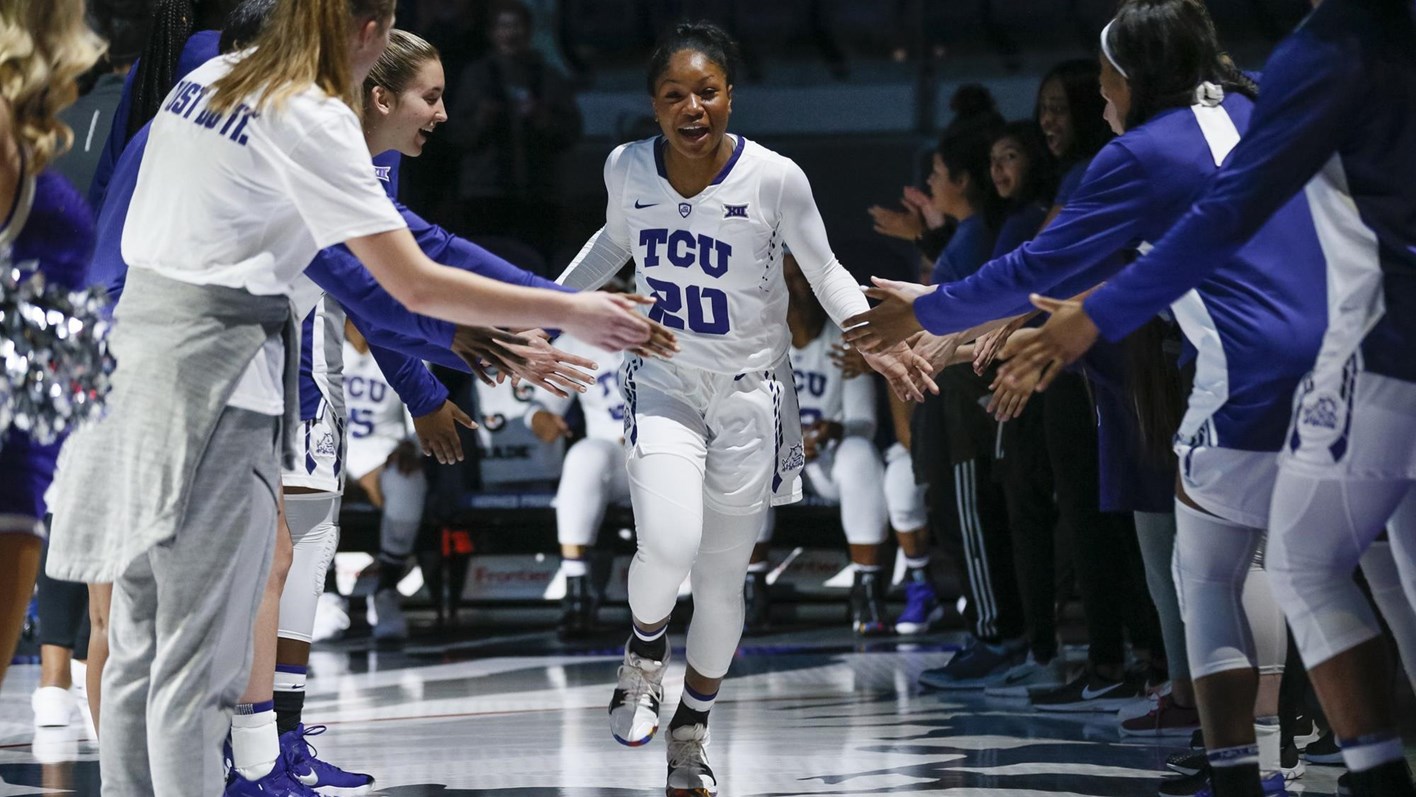 Behind a career-high 27 points from Lauren Heard, TCU women's basketball upset No. 18 Iowa State 76-69 to improve to 14-1 at home this season.
"I just felt like our team really showed a lot of grit today," said head coach Raegan Pebley. "[I'm] always thankful for these wins."
The sophomore finished with a career-high five three pointers to go with six rebounds and three steals.
"I think my teammates do a great job of encouraging me to keep shooting," Heard said. "They find me at great times, and I just shoot it with confidence."
After the Cyclones defeated the Horned Frogs in a 92-54 blowout on Jan. 9, they were heavily favored coming into the game; however, a staunch TCU defense held the Cyclones to 12 points fewer to their season average (81.8).
"I think we just couldn't let them get easy shots," Heard said. "We wanted to put emphasis on making sure that they're working for that [offense]."
Both teams started the game firing on all cylinders offensively. For Iowa State, this came from guard Bridget Carleton, who scored 15 points in the first quarter alone.
"Bridget Carleton is so special," Pebley said. "She's elite in her scoring."
In the second quarter, the Horned Frogs held Carleton to just two points, while going on an offensive tear of their own. A 12-2 run with points scored by four different Horned Frogs gave TCU a 40-35 lead at the halftime break.
The teams traded scores in the third quarter, with Heard hitting her fourth three after Carleton reached 22 for the game.
This intensity carried over into the fourth quarter, with the Horned Frogs fighting hard to complete the upset. Though TCU never led by more than eight, the Horned Frogs shot too well from the free throw line down the stretch for Iowa State to come back, 22-29 in the game.
Amy Okonkwo poured in 17 points and grabbed a career-high 13 rebounds for TCU in the win. Jordan Moore added 10 points and five blocks.
"I think it's a really big win," Okonkwo said. "It's great to know that we won this game because we have so much more to give."
The Horned Frogs will return to the hardwood at 1 p.m. on Saturday, Feb. 16 in Morgantown, West Virginia.