TCU Library hosted event to decorate lunch bags for Valentine's Day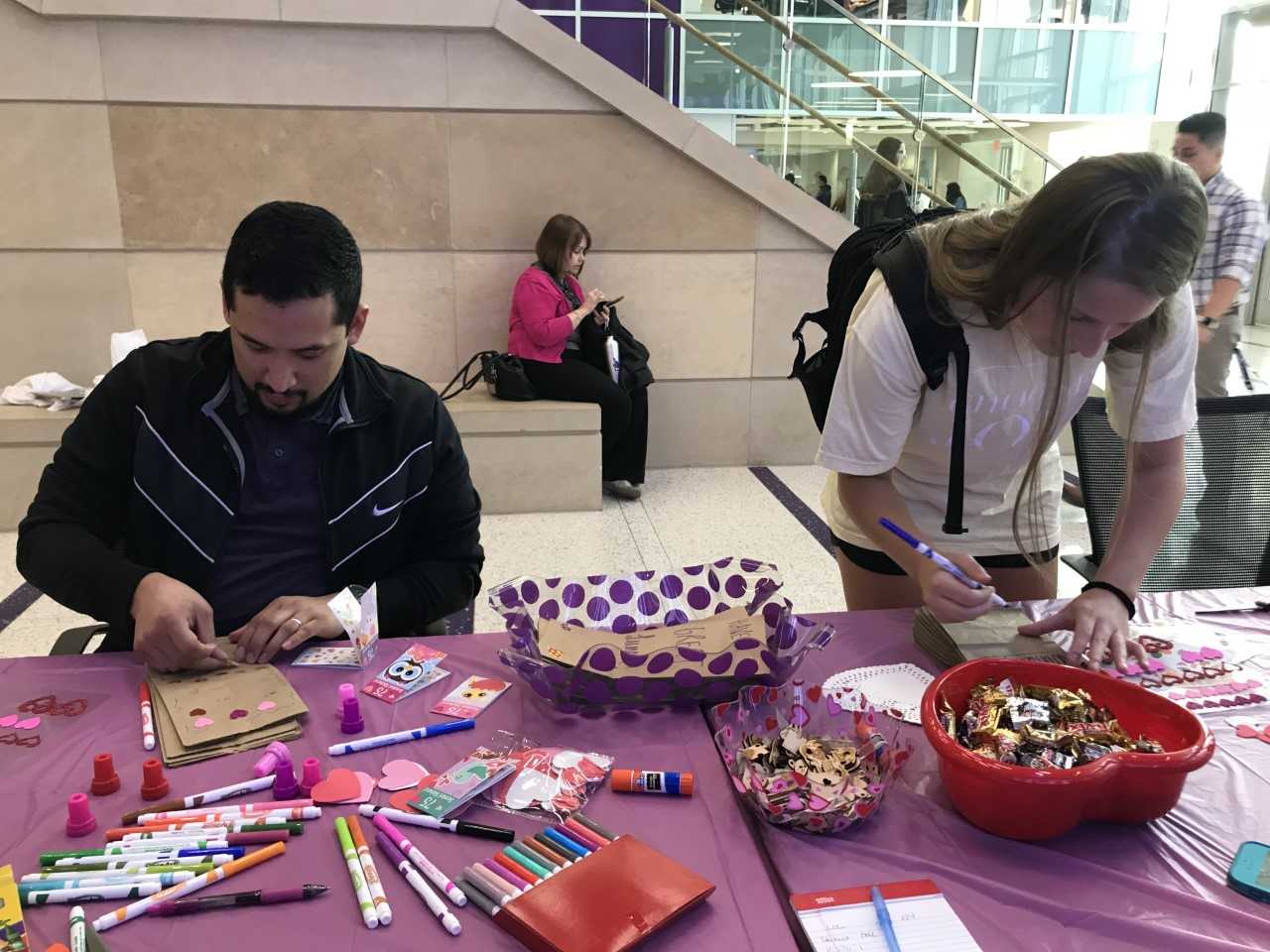 Students joined the Mary Couts Burnett Library staff Feb. 4-6 to decorate lunch bags to help a non-profit organization in Houston, Texas.

Lunches of Love is committed to helping end hunger in Fort Bend County by providing children with decorated lunch bags.

Every year the library hosts events to help a local organization such as collecting toys for Alliance for Children during the holiday season.

Robyn Reid, a social sciences librarian for TCU, reached out to Student Development Services to find an organization in need of help.

After hearing about Lunches of Love, Shelda Dean, who works in marketing and communications for the library, and Reid decided to host a table in the library to ask students to decorate Valentine's Day lunch bags.

"Students have really welcomed this, faculty have given students extra credit, we have a had a lot of participation from faculty and staff, sorority members and even people from athletics have come to decorate lunch bags," Dean said.

Dean said that they were able to get approximately 140 bags and will send them to the organization in time for Valentine's Day.

Students and faculty decorated the bag with stickers, valentines hearts and encouraging messages to the children receiving the lunches.

Lunches of Love has distributed more than two million lunches to children who are not able to receive food during extended weekends or holidays.

Reid said that they have enjoyed being able to help the organization and that they plan to host the event again next year.