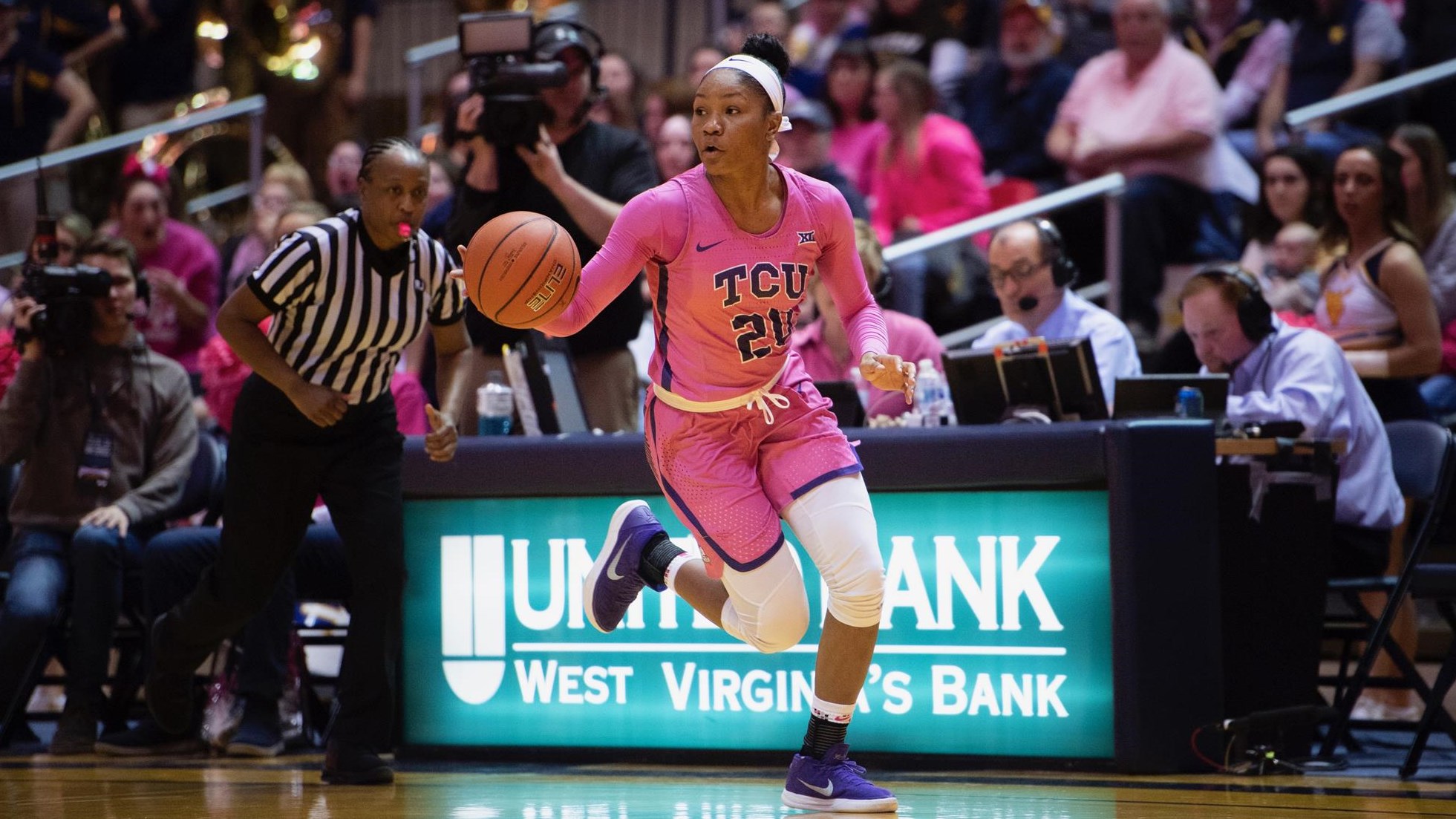 Although they were able to cut a 24-point third quarter deficit down to six with just under three minutes left in the game, TCU women's basketball was not able to finish the comeback, falling to West Virginia 79-65 on Saturday in Morgantown.
Down big courtesy of a three-point shooting barrage by the Mountaineers, the Horned Frogs moved to a full-court press late in the third quarter. The move would go on to force 17 second-half turnovers. Guard Lauren Heard led this comeback effort with eight steals of her own, which is the third-highest single game total in TCU program history.
Heard also finished with 12 points and six assists.
The 22 turnovers forced by TCU were a season-high, leading to 29 points for the Horned Frogs.
The first half was all West Virginia, with the Mountaineers hitting five threes in the first quarter to put the Horned Frogs down 44-25 at the break.
TCU continued to struggle in the third quarter, leading to their 24-point deficit with 3:18 left in the third quarter.
On the offensive side of the ball, center Jordan Moore poured in 17 points for TCU on a perfect 8-8 shooting to help lead the comeback effort.
In the end, West Virginia was able to hit several late three-pointers, preventing TCU from completing the rally.
The loss splits the season series between the two schools, as the Horned Frogs defeated the Mountaineers 62-48 on Jan. 2 in their Big 12 opener.
Forward Amy Okonkwo added 15 points and eight rebounds for TCU in the loss.
"Congrats to West Virginia. I thought they came out really ready to play," head coach Raegan Pebley said. "This was a great test for us, and we are going to be better for it."
The Horned Frogs will return home for a matchup with the Kansas State Wildcats at 5 p.m. on Saturday, Feb. 23.