Chairman of the National Endowment for the Humanities ​speaks with TCU faculty and students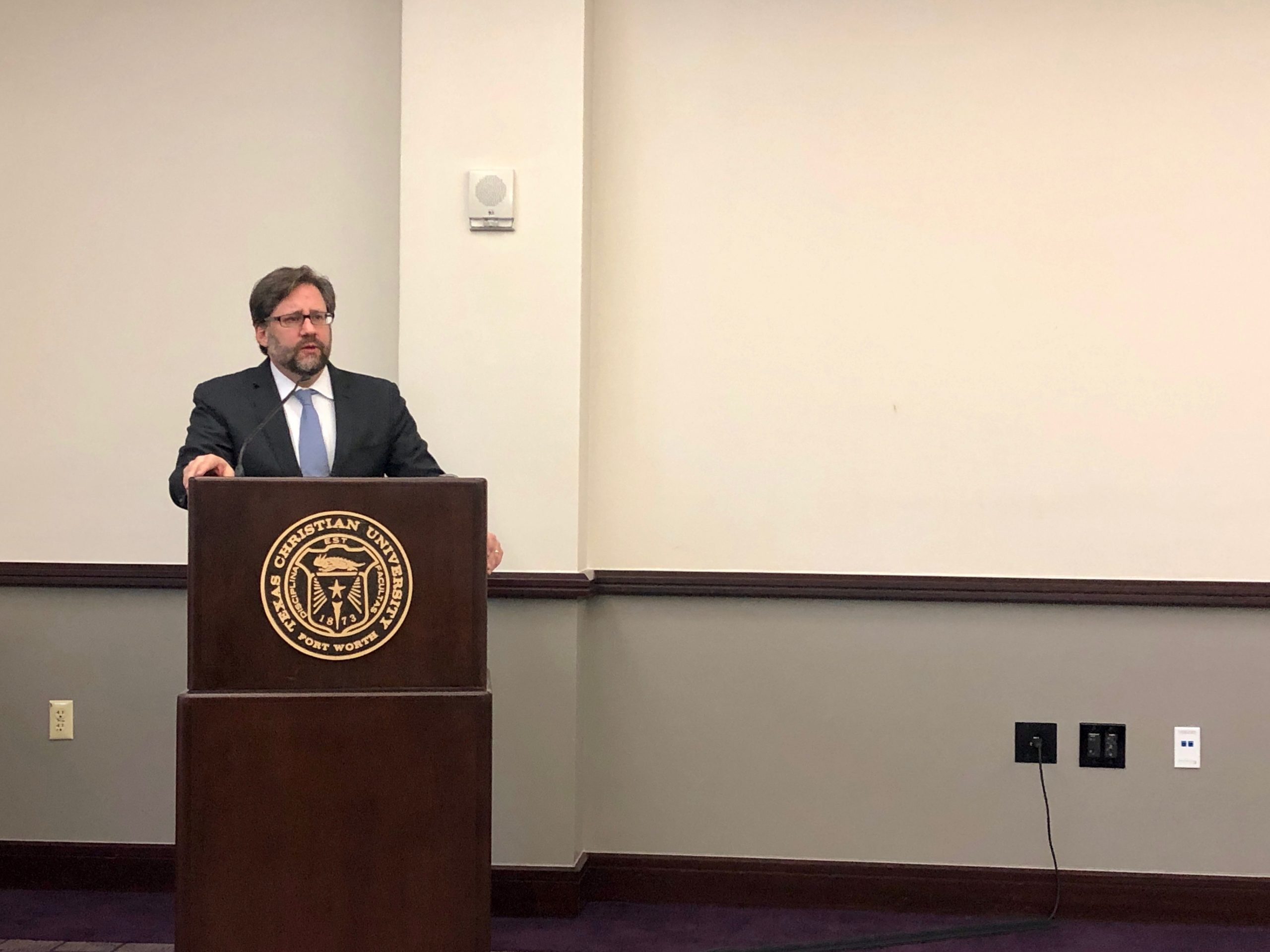 The chairman for the National Endowment for the Humanities (NEH) spoke Tuesday to spark an interest in humanity studies among the institution, faculty and students.
NEH Chairman John Peede said that there has been an increase in unintended consequences among universities that have decreased their curriculum in humanities courses, such as American government or history.
"Fifty-nine percent of college graduates stated that Thomas Jefferson, not James Madison, was the father of the constitution. 40 percent of college graduates did not know that the U.S. House of Representatives had the power to declare war," Peede said.
He said future generations are capable of living impactful and fulfilling lives, but only if institutions are dedicated to rooting themselves within their community and anchoring humanities deeper within the curriculum. The humanities are not to be seen as a luxury, nor as divisive, but rather as a discipline that helps bind students together across different departments.
Peede has already awarded more than 30 grants to TCU, including a $220,000 investment into oral history projects such as "Civil Rights in Black and Brown," where academically trained and distinguished faculty members sought to uplift the unheard voices of black and brown people in southern states.
Projects such as the "Civil Rights in Black and Brown" are meant to uphold the core values of the NEH, Peede said. He added the core values are to have a commitment to easy accessible knowledge for all, to maintain robust dialogues and to uphold traditions of inclusion.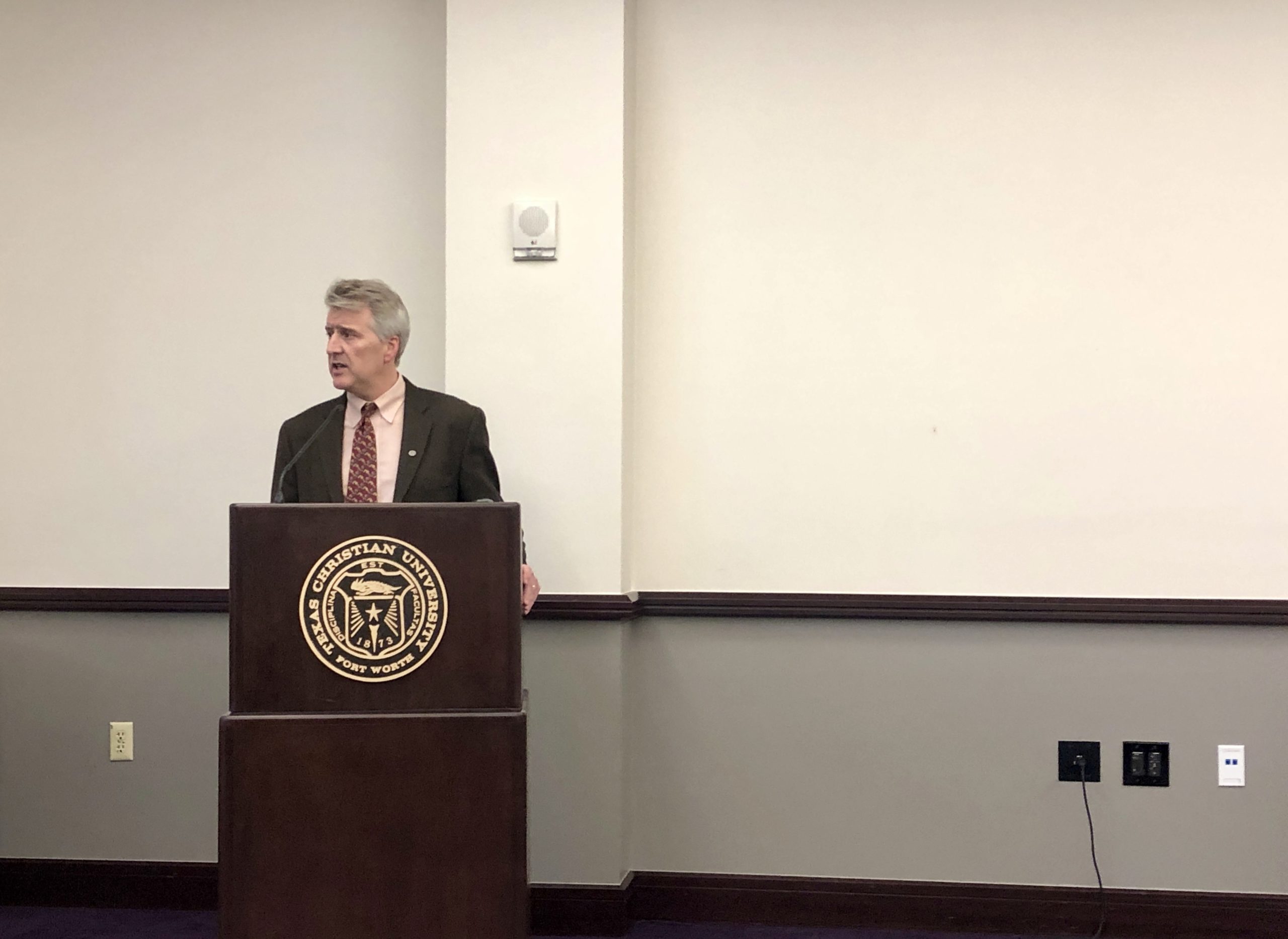 Associate Dean of the AddRan College of Liberal Arts Peter Worthing said despite TCU being recognized as a modern research university, humanities have always been at the core of TCU's mission statement.
In regard to what TCU faculty can do to further support their humanities majors, they must provide their students with the opportunities to grow and succeed in future positions within their field, Peede said.