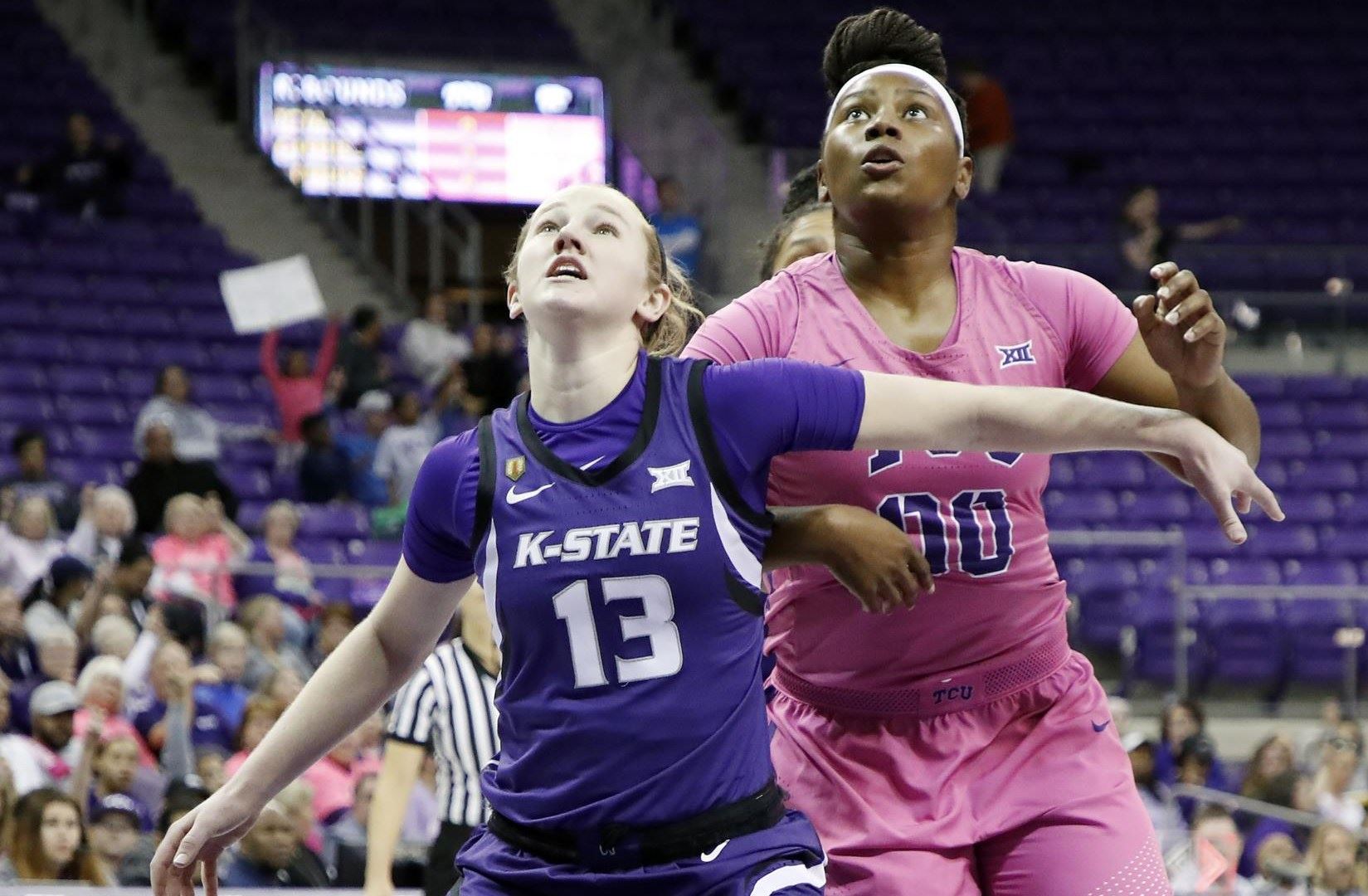 Senior Jordan Moore poured in a game-high 27 points and 11 rebounds, but her efforts were not quite enough for TCU as the Horned Frogs fell to the Wildcats Saturday, 75-72.
The center from Round Rock, Texas, finished 8-12 for her ninth double-double of the season to go with five blocks and three steals.
After TCU scored first to open the game, Kansas State went on to lead for most of the first half. The Horned Frogs did not go away though, as a three by guard Kianna Ray tied the game at 36 going into the halftime break.
TCU went on an 11-0 run to start the second half to go up 47-36, and it looked like they would cruise to victory. Not ready to give up, the Wildcats were able to go on their own run and take a 58-57 lead going into the final period.
The game was intense from there, with neither team pulling away in what turned out to be a back-and-forth nail biter. In the end, the Horned Frogs could not finish down the stretch, and the Wildcats prevailed to split the season series between the two teams.
In a conference where teams find it hard to win on the road, the away team won both times in the matchups between these two programs. TCU defeated the Wildcats 61-47 on Jan. 30 in Manhattan, Kansas.
Ray and forward Amy Okonkwo combined for nine of the Horned Frogs' season-high 10 made three-pointers in the contest. The duo contributed 27 points for TCU.
"It was a physical, tough game," head coach Raegan Pebley said. "I thought our team was fighting for every opportunity they could get."
The Horned Frogs will go on the road for their next game, as they prepare for a matchup with Kansas. Tipoff is scheduled for 7 p.m. on Feb. 27 in Lawrence.