No. 16 baseball holds on to win first home series of the season
TCU Baseball closed out their three-game series against Grand Canyon University with a 6-5 win Sunday afternoon, clinching their first series win of the young season.

TCU started off the scoring in the bottom of the first with a two-run home run by Jake Guenther, his second of the weekend for the Horned Frogs.
After a scoreless second inning, the Frogs grew their lead in the third. Josh Watson doubled to right field and scored after Guenther doubled to center field. An Alex Isola home run saw two more Frogs cross home plate, bringing their lead to 5-0.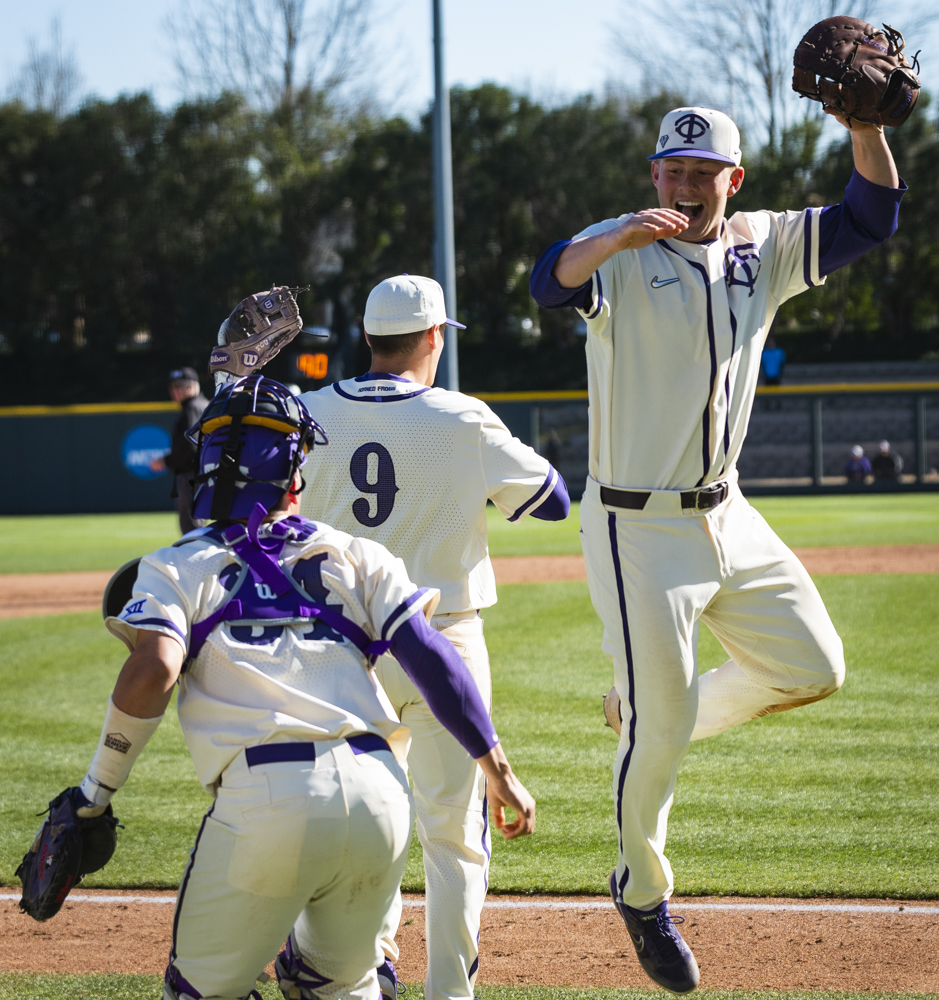 "I like to think [power] is my game, but that's not my goal," Isola said. "I never think I'm hitting a home run. I just try to get my pitch, see it up, swing hard and hope it falls."
The Lopes wouldn't go down without a fight, scoring three runs in the fourth to bring the score within two.
The Horned Frogs would come right back with a run of their own in the bottom of the inning after a Watson sacrifice fly scored Conner Shepherd.
A two-out rally by GCU in the seventh inning led to two runs, making it a one-run ball game with two innings left.
A two-out double by the Lopes in the eighth looked like it was going to tie the game, but a perfect relay throw from right-fielder Andrew Keefer and tag by Isola preserved the Horned Frogs' lead.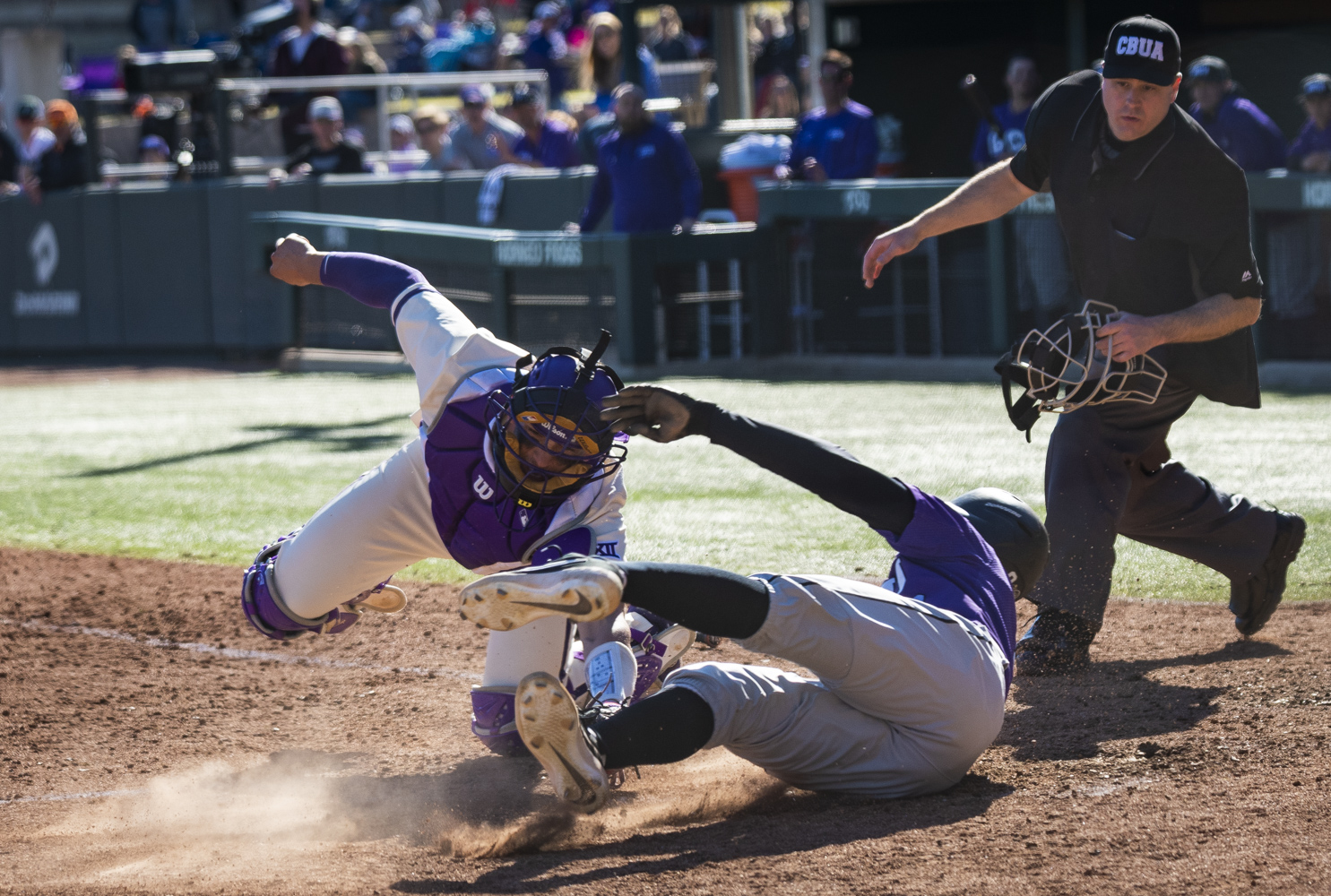 The Frogs left the bases loaded in the bottom of the eighth, giving GCU one more chance to come back. However, a quick three outs in the top of the ninth secured the win for TCU.
Despite the score being within one, TCU head coach Jim Schlossnagle felt they had control throughout.
"It was a weird game, but I felt like we were in control of the game the whole time," he said. "Those three runs that Williamson gave up, Guenther dropped the ball and kind of lit a little fire for them, but none of those balls were really hit hard and even though it was a close game I felt like we were in control of the game."

This game marked Brandon Williamson's first win on the mound as a Frog. He allowed three runs, one earned, on four hits across five innings. He walked three players and struck out five.
"I started out, felt comfortable on the mound, but eventually got away from the strike zone for a little bit," Williamson said. "But I came in, talked to our coaches, it was just all about taking it one pitch at a time and getting comfortable out there. Then our offense put up six, and that's always enough to win."
Jake Eissler also had a standout performance, retiring 16 batters in a row starting in the third and ending in the eighth inning. He only allowed one base runner, stopping 17 of the 18 batters he faced.
TCU improved to 5-2 on the season with this win.
While nothing beats a home-field advantage, the team is looking forward to their upcoming road games, as they are a chance to bond and build team chemistry.
"I love being home, but your team really gets to bond when you're on the road," Schlossnagle said. "Wednesday night is going to be a huge challenge. Sam Houston State, the general opinion in Texas is if you don't have to play them on the road, don't do it. But we're doing it."
The Frogs head to Huntsville Wednesday to take on Sam Houston State for their first true road game of the 2019 season.