Tomlinson, Athletics announce endowment fund geared towards student-athlete development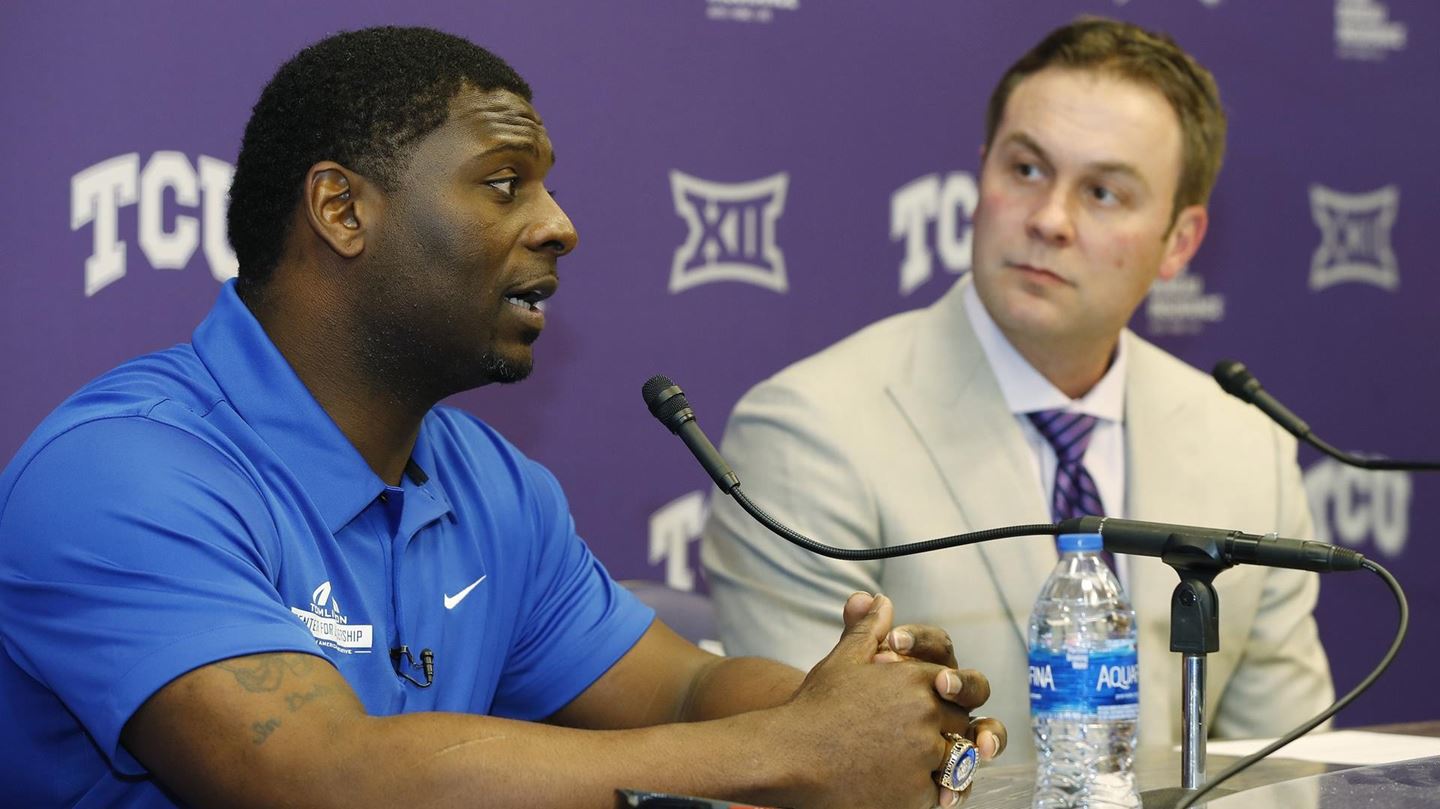 LaDainian Tomlinson's latest contribution to TCU athletics will look to prepare student athletes for their lives after sports.

The Hall of Fame running back announced the creation of the Tomlinson Student-Athlete Development Endowment Fund Monday along with TCU's Director of Intercollegiate Athletics Jeremiah Donati.

"It has been a long time coming," Tomlinson said. "It has been a vision for a long time of ways I can come back and help my university and give back to this university that has given so much to me."

The fund will support student-athletes from all 21 of TCU's sports programs and will receive its first round of private contributions at the inaugural "A Night with LT at TCU" event planned for this May.

"LaDainian Tomlinson epitomizes the values we hold dear to TCU and we could not be more proud to strengthen our relationship with him and his team in this joint venture," Donati said.

Tomlinson said he was drawn to assist student-athletes in their development off the field because of his own personal experience at TCU and in the NFL. While he did develop leadership skills at both stops, he said that a program like this would have made him more prepared for his career on and off the field.

"If I had some type of leadership development early on, even dating back to high school, I felt like maybe I would have been more prepared for college and more prepared to play in the NFL," he said. "So here we are with this endowment."

While most universities have development programs for their student athletes, few have so much involvement from their most famous alumnus.

"It would have been easy for LT to write a check and say, 'Hey, best of luck to you'," Donati said. "The fact that he's here spending time with me, my student-athletes, and getting involved and rolling up his sleeves, if you will, to help us with the programming. LT's been doing this for a long time, it's certainly not something we created the other day."

Both Donati and Tomlinson spoke of the promise TCU makes to athletes and their parents to mold them into responsible citizens and strong leaders, and how the fund puts them closer to achieving this goal.

The programming offered through the fund will include networking nights, resume building workshops and lessons on how to manage finances, Donati said. It will also cover topics like leadership, mental health awareness and mentoring.

"I think this is really going to change the face of student athletes here at TCU," Tomlinson said. "And we're excited because this is really not about what they do here, it's about what they do when they leave this university and they represent TCU. That's what it's truly about."