A TCU assistant coach was fired Monday, a week after he was connected to college basketball's FBI investigation.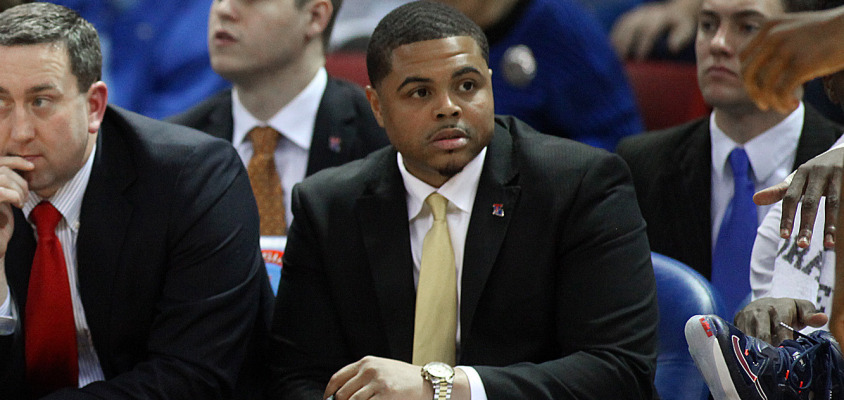 Corey Barker was placed on administrative leave shortly after the reports came out and TCU began an internal review. According to the reports, Barker received bribes to influence TCU players' choice of a sports agency.

Associate Athletics Director for Athletics Communications Mark Cohen said that Barker "is no longer employed at TCU."
TCU was conducting an internal investigation after reports surfaced that Barker was connected to the federal investigation. He refused an interview with the university at the advice of his lawyers, according to the Fort Worth Star-Telegram.
Barker has since been fired from TCU.
During the weekly Big 12 conference call Monday, TCU head coach Jamie Dixon did not comment on Barker's status.

"I don't know all the details, I don't really know any of the details as far as that, so I can't really comment on it as far as going forward cause I really don't know the details that were discussed," he said. "So I really can't comment any more than I care to."