A neck-and-neck fight between the No. 10 TCU Horned Frogs and No. 12 Columbia Lions resulted in a 4-1 victory for TCU, but the competition was much closer than the scoreline reflects.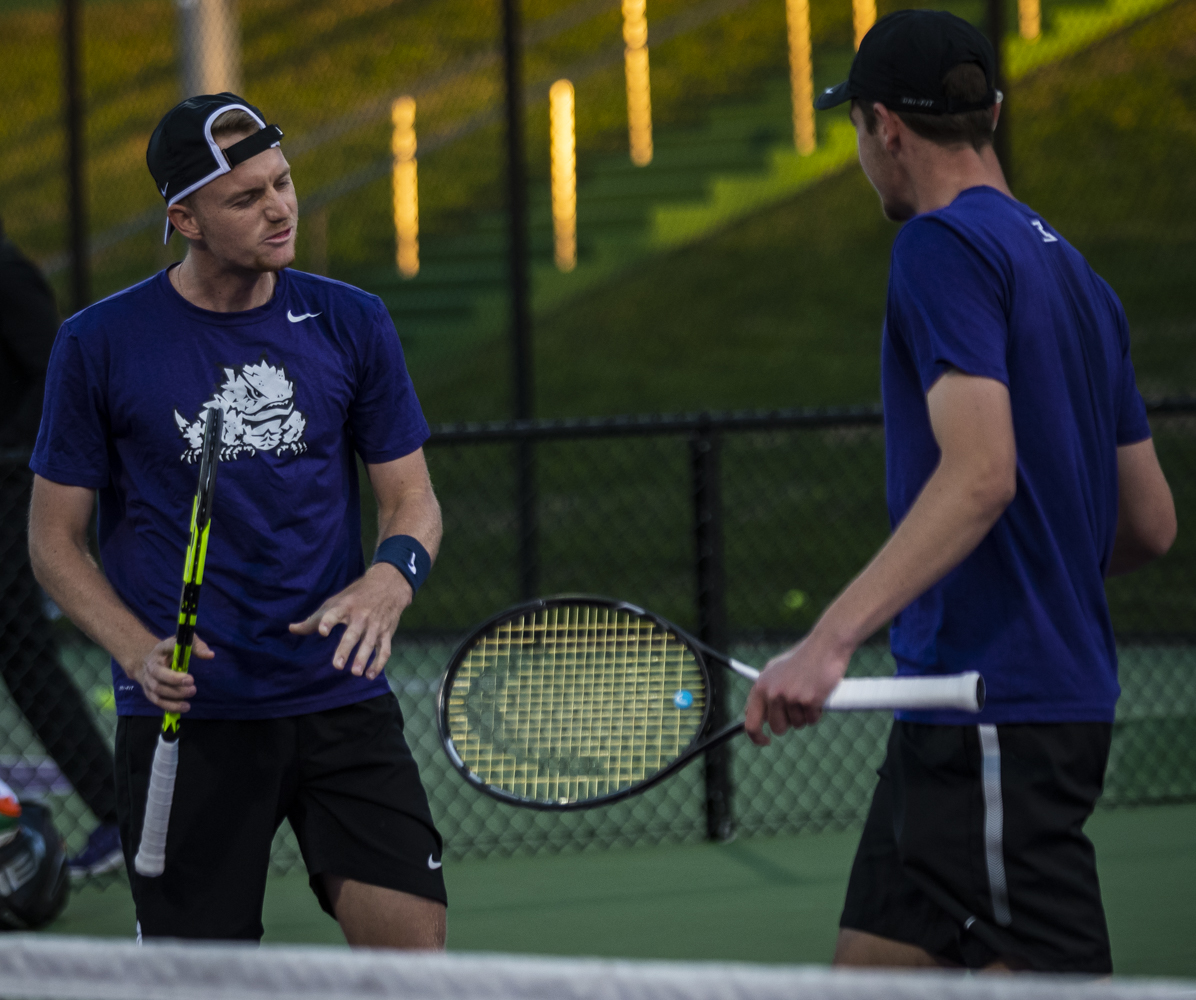 Doubles takes strong point

The No. 6 Reese Stalder and Bertus Kruger team impressed once again, extending its win streak to seven with a 6-3 win. The pair's season record stands at 12-3.

After the Stalder/Kruger win, the Luc Fomba/Sander Jong team fell in a nail-biter 7-5 to tie the doubles matches at one point apiece.

In the final doubles match, the Alex Rybakov/Alastair Gray team upset Columbia's No. 12 nationally-ranked doubles duo, 7-6 (7-5) in the pair's closest doubles match of the season.

"Anytime you beat a good team, there's so much going on," head coach David Roditi said. "There're so many key moments, and it's hard to come on the right side of those moments. This group is resilient; we have different guys step in at different times, and you don't know who's going to do it."
Singles roar back after splitting first two sets

The Frogs won every first set in all six singles matches, setting them up for a potential sweep.

After this hot start, TCU began to falter, with each player, other than No. 7 Rybakov, falling in his second set. Included in this stretch was a 5-7 loss by No. 115 Kruger, who was up 5-4 at one point.

Stalder was down 2-6 in the second set before a 6-4 nail-biter win in the third for another hard-fought victory. This win avenges his split-set loss at Columbia two years ago, when he fell to Columbia 7-6 in the final set.

"What I told him was 'You deserve this match,'" Roditi said. "I'm glad he got that thorn out of his side and redeemed himself. I'm happy for him."

Despite the impressive run by the Lions, the Frogs would not go down that easily, and an impressive finish by Stalder and No. 25 Gray clinched the four points for a TCU victory.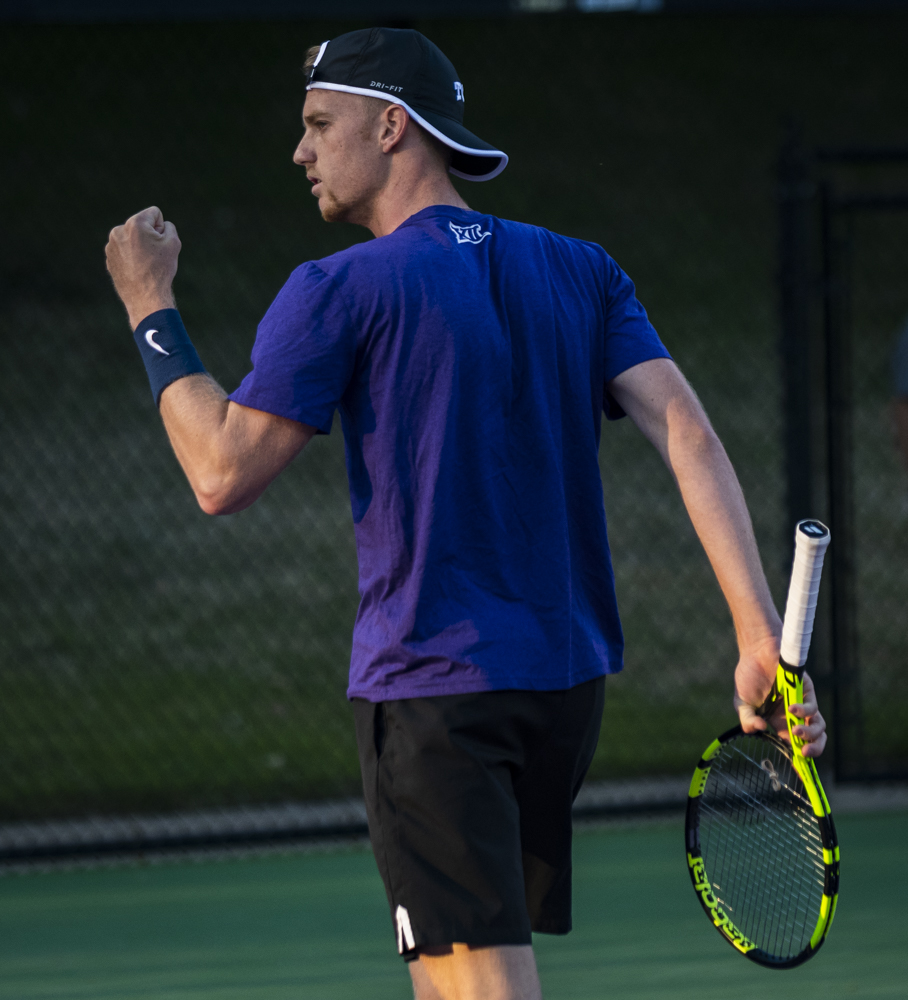 Frogs continue hot streak

This marks the second year in a row TCU bested Columbia, almost repeating last year's 4-0 sweep. Two seasons ago, Columbia beat TCU in New York, winning 4-3. This loss was Columbia's second of the season.

"They're well-coached, there's nothing 'Ivy League' about them," Roditi said. "They're a bunch of greedy, competitive guys."

The win puts the Frogs at 13-3 on the year and adds another marquee win to its resume. The 4-1 win puts the team's record at 39-5 since the 3-4 loss to No. 8 North Carolina.

TCU's win streak is sitting at eight, with another opportunity in a three-match set this upcoming week.

Up Next:

TCU faces No. 35 Arizona State at 1 p.m. this Sunday and a 5:30 p.m. contest against metroplex rival SMU on Tuesday; both games will be played in Fort Worth.