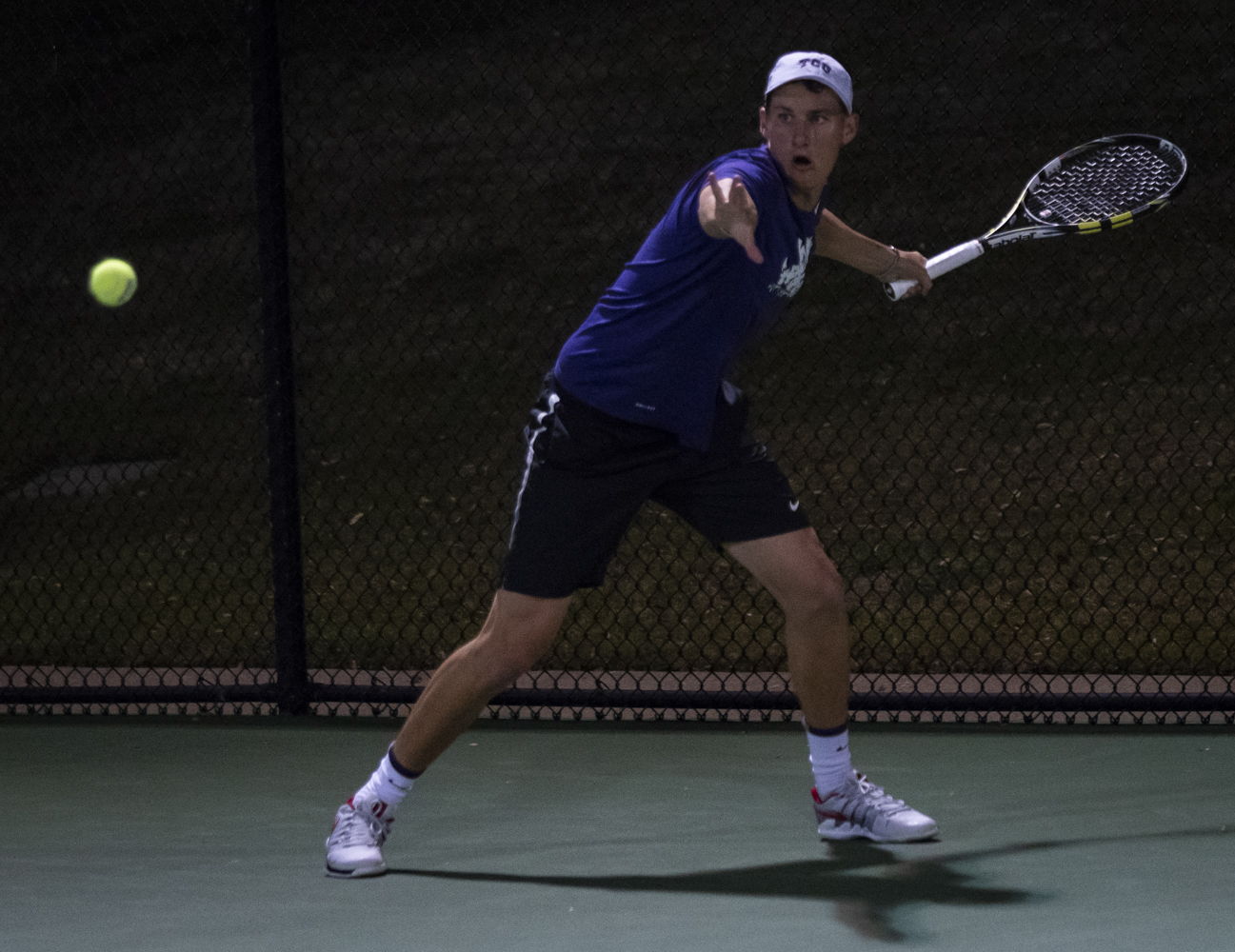 The No. 10 ranked TCU men's tennis squad will seek to extend its seven-game win streak against the No. 35 Arizona State Sun Devils.

The Sun Devils are 7-9 on the season with six of the nine losses coming against ranked teams. Three of their seven wins are against ranked teams, including No. 13 Michigan, No. 31 California and No. 41 San Diego, and all are at home.

Arizona State has a weak 1-7 road record, and it lost to No. 6 Baylor in Waco on Friday. This streak favors well for TCU, which has an 8-1 home record.

ASU's top player, No. 55 Nathan Ponwith, moved up 19 spots in the rankings after defeating No. 37 Mattias Silmar from Michigan. He has a 5-6 record on the year.
In high school, Ponwith earned the No. 1 spot nationally in 2016, and was as high as No. 20 in the ITF world rankings. He began his college career at Georgia, where he won the 2017 SEC Freshman of the Year Award and helped lead the Dawgs to an SEC title.
During his sophomore season, Ponwith was dismissed from UGA after being arrested and charged with drug possession and public intoxication. He transferred to Arizona State for his junior season.

Dominik Kellovsky sits at the No. 2 singles position, demoted from the No. 1 spot after a 1-8 start to the season. In his new position, he has a 2-1 record, with wins over Michigan and California.

The match is on Sunday at 1 p.m.