Poor control on the mound leads to blowout loss for No. 20 baseball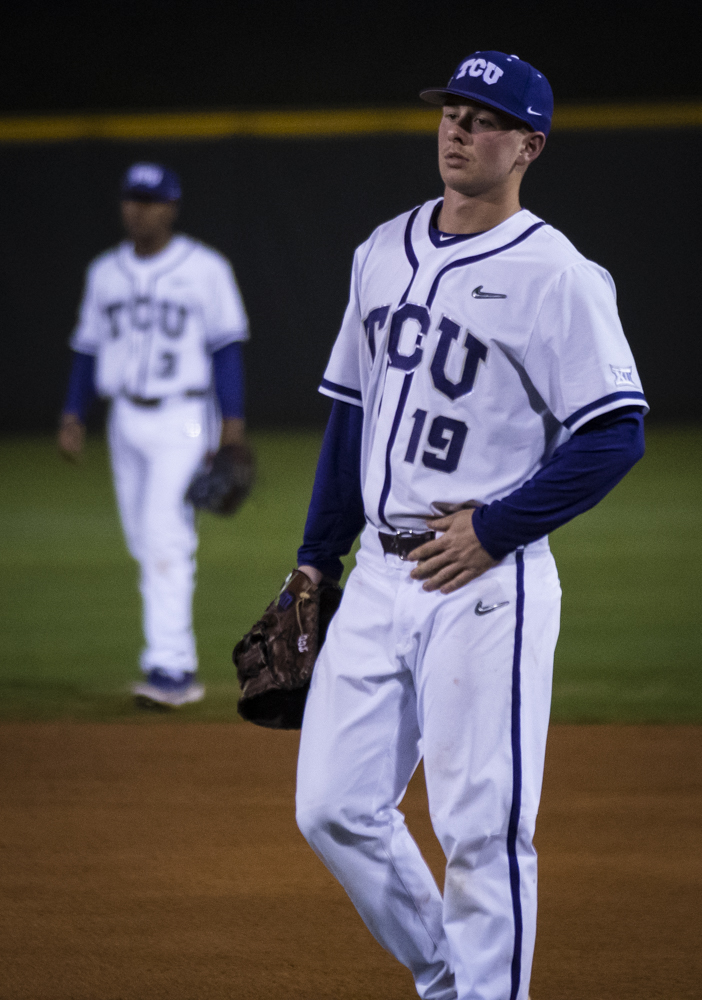 The search for a consistent Saturday starter will continue for the TCU baseball team after a blowout loss to No. 9 Texas Saturday night.
The Frogs walked eight batters in the 13-1 loss, tying the series at one game a piece.
Texas DH Zach Zubia opened up the scoring with a line-drive home run that scored two in the top of the first inning. Zubia went 2-2 with four RBIs and two walks in the game.
The Longhorns kept up the scoring in the top of the third as the team scored four runs off TCU starter Jake Eissler on three hits.
Eissler lasted two innings and gave up six runs on five hits and two walks.
"We're still looking for answers on the pitching staff," head coach Jim Schlossnagle said. "Every time there's a little bit of a bright spot, they don't throw strikes."
The TCU bullpen did not fare much better as the team gave up seven runs on ten hits and six walks.
However, Schlossnagle is confident that the team would respond.
"We've had about four or five of these and each time our guys have responded, so this time tomorrow we'll know," he said.
The Horned Frogs will look to rebound and take the series against Texas on Sunday with the rubber match expected to start at 1 p.m.