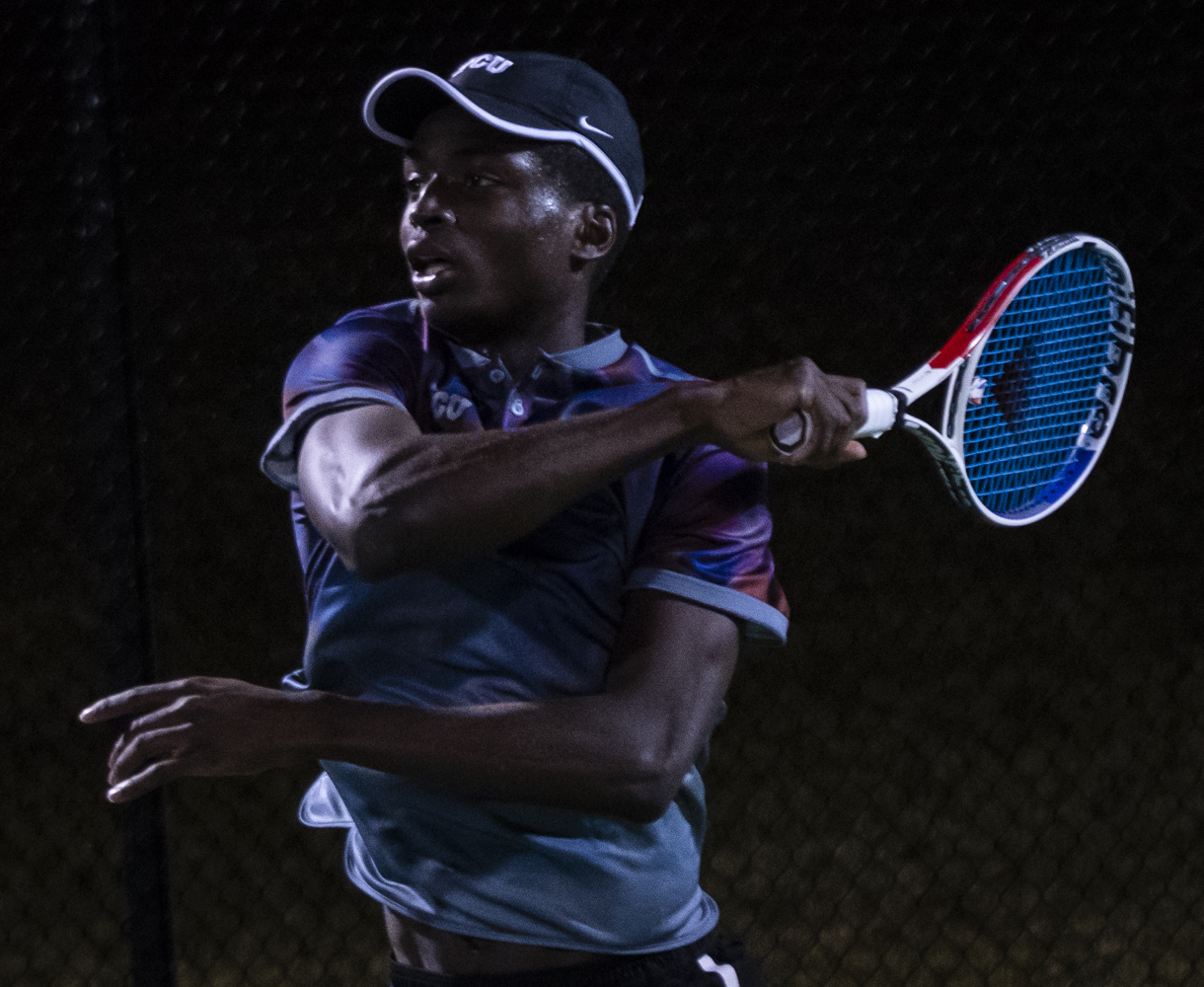 The TCU men's tennis team extended its win streak to 10 with a 4-0 win over Metroplex rivals SMU.

Similar to its last match, TCU struggled in doubles and shone in singles.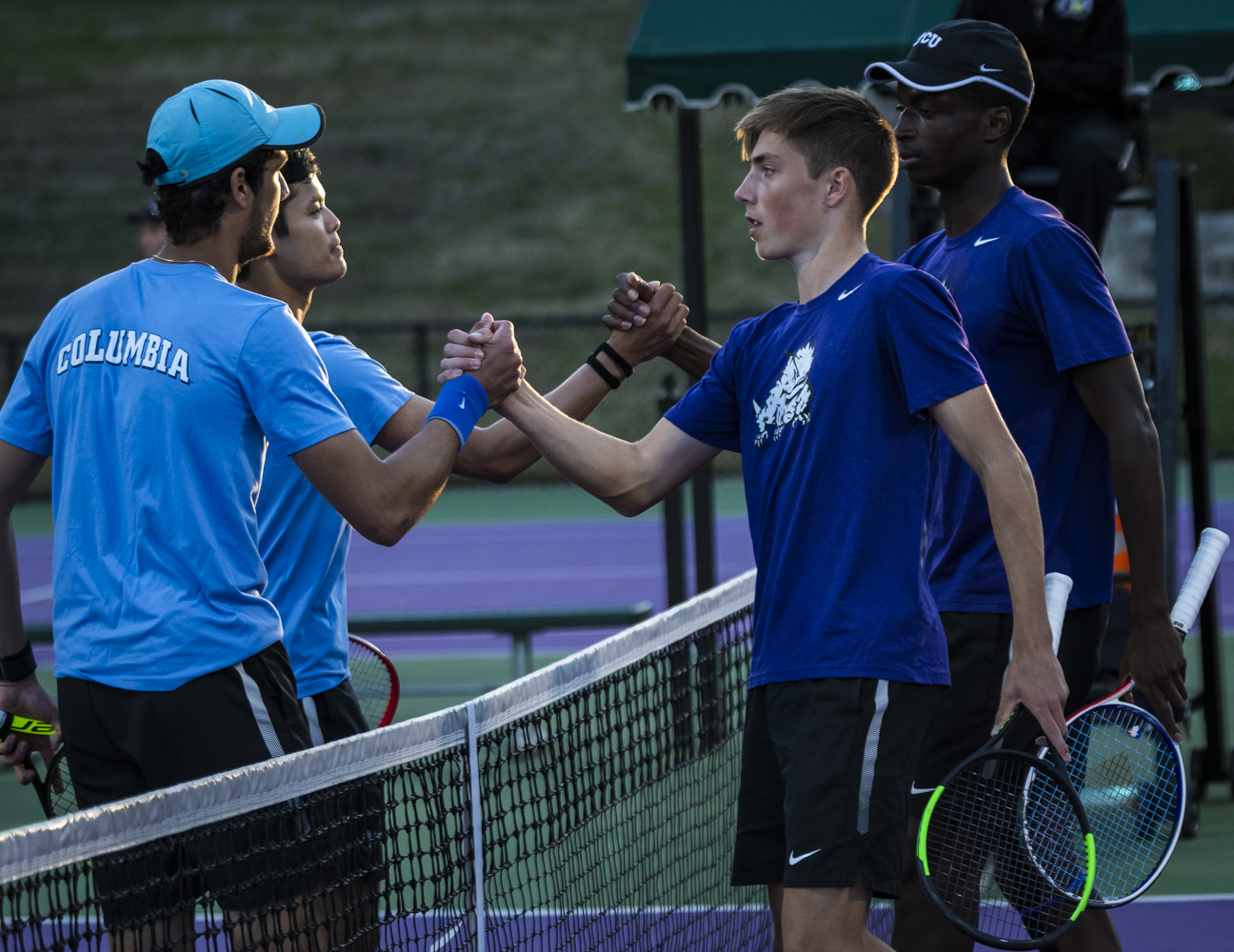 Doubles Fights Through Tough Contest

The No. 6 nationally-ranked Reese Stalder/Bertus Kruger team recorded another win at the No. 1 doubles spot, 6-3. The team of Juan Martin and Alastair Gray lost 3-6, evening the match at 1. In the deciding third match, Luc Fomba and Sander Jong fought back in a tiebreaker 7-6 (7-5) to clinch the doubles point for the Frogs.

"We needed a miracle to win the doubles," head coach David Roditi said in a statement to GoFrogs.com. "I give credit to our guys at No. 2 for hanging in there until the very end because they found a way. SMU was all over us at No. 2 and No. 3 doubles from the start."

TCU started the season 4-4 in double play, but it has since pushed that to 9-1 in the last ten matches; TCU won all ten overall.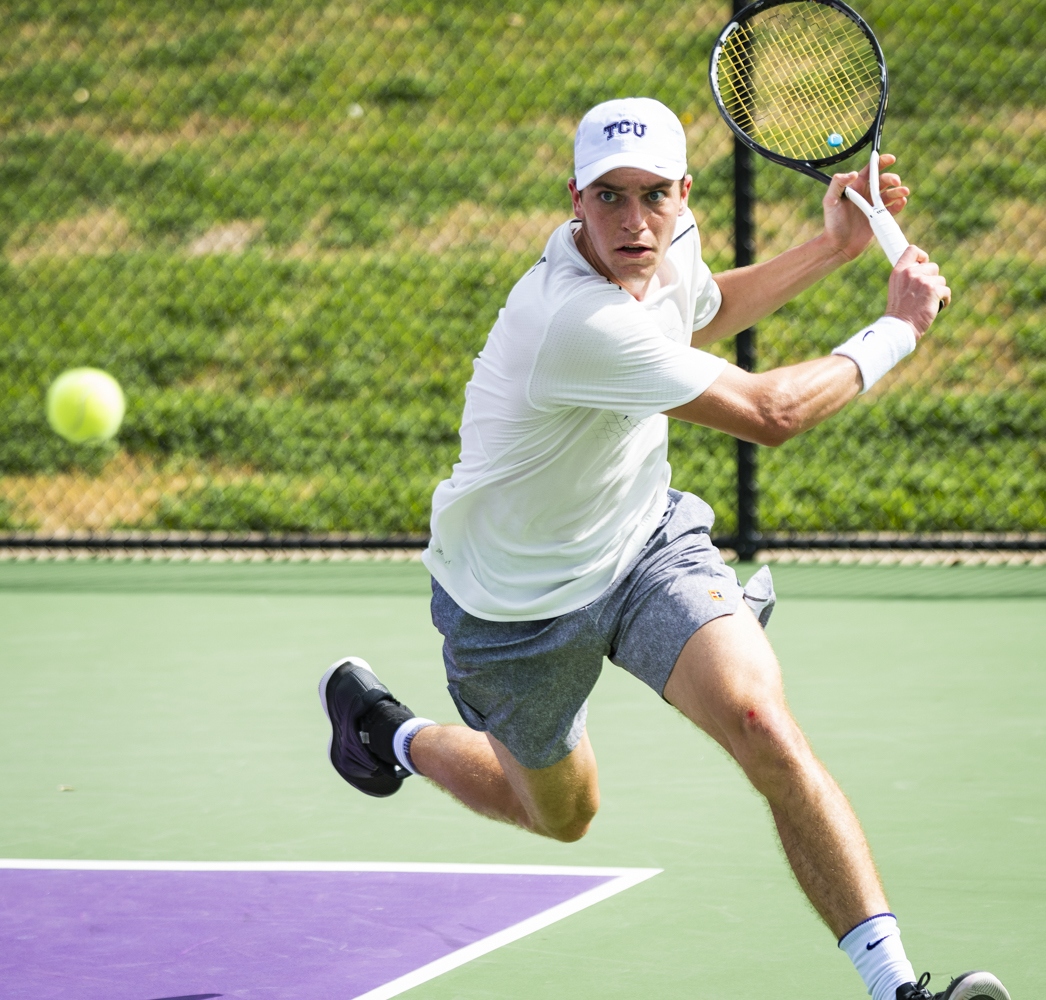 Singles Earns Another Sweep

TCU made quick work of SMU in singles, with Jong earning his first-ever game-opening match win. Fomba continued his hot streak with another win, 6-3, 6-2, to push the Frogs to a 3-0 lead.

In his first start at the No. 1 singles spot since his win over UT-Arlington in early February, Gray triumphed with a 6-4, 6-3 victory.

"Rivalries are special and they are always an unknown," Roditi said. "Rivalries can bring the best and worst from each team and today was no different."

Up Next:

TCU will go on its first road trip in two weeks when it faces the No. 6 Baylor Bears at 6 p.m. Friday.