No. 10 TCU men's tennis will conclude its five-game home stand Tuesday against its Metroplex rival the SMU Mustangs.
"It's a cross-the-street rival," head coach David Roditi said. "These guys, they're gonna be up for this. It's going to be an incredible atmosphere Tuesday. It's always special, it's always different. It's going to be an awesome day."

The Frogs sit at 14-3 on the season with a 9-1 record at home. The Mustangs are at an even 10-10 but winless against ranked teams (0-4) and 0-3 on the road.

SMU's ranked losses include at No. 8 Texas, No. 23 LSU, at No. 9 Columbia and No. 46 Old Dominion, going 5-23 in individual matches in that stretch.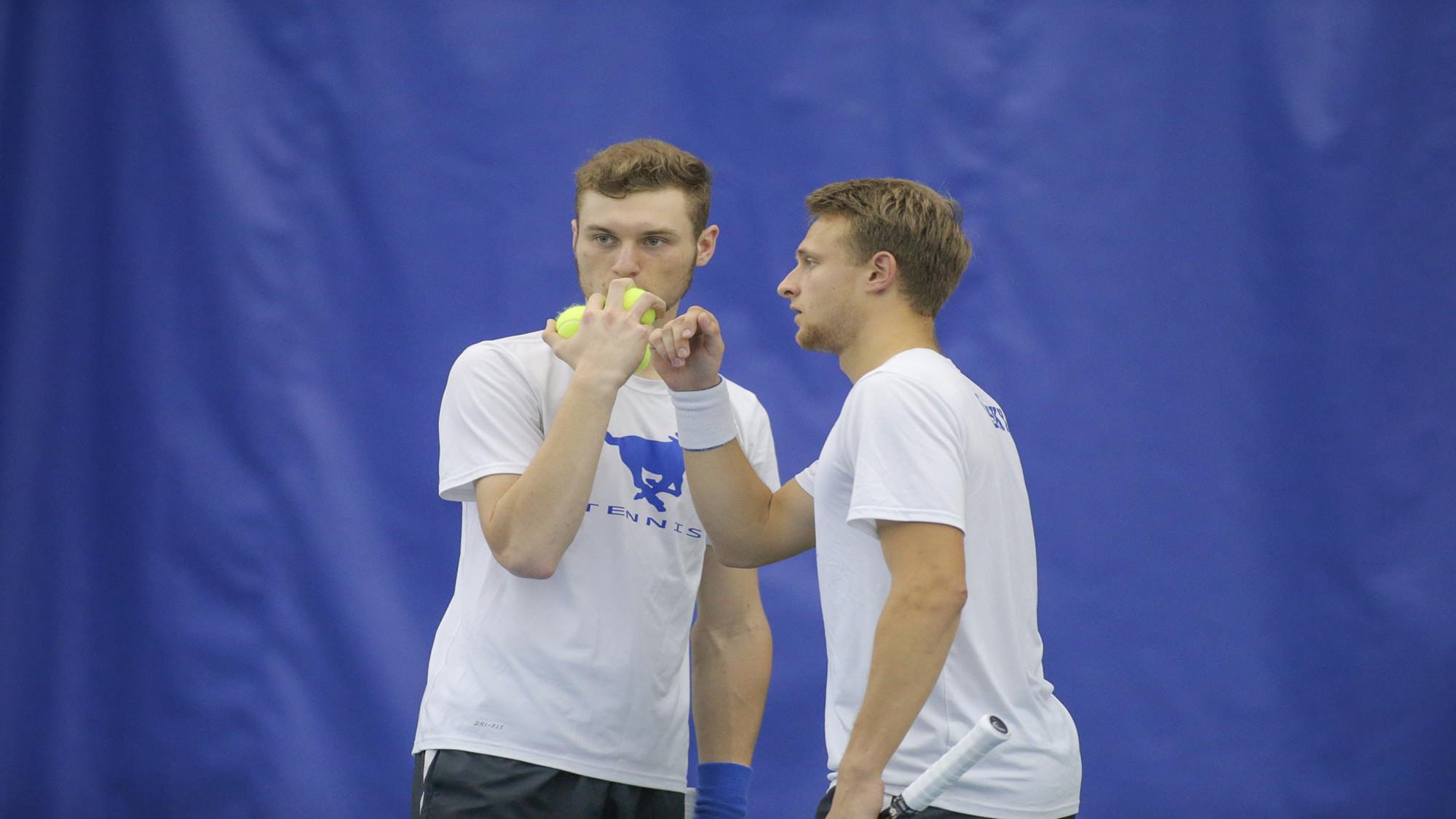 Ten of TCU's 17 matches were against ranked teams, with the Frogs going 8-2 overall with a six-match winning streak against ranked teams.

For doubles, the Mustangs' top duo is Tomas Vaise and Jan-Simon Vrbsky. The duo started off the season with a 7-2 record, but it hasn't won any of its last four matches.


SMU's top singles player is No. 74 Carles Sarrio Tamarit, who has posted an 8-5 record on the season. His 8-2 hot start has been cut by three consecutive losses, one of which a 0-6, 0-6 blank against No. 55 Victor Pham, the No. 2 Columbia man who lost in three sets to No. 25 Alastair Gray of TCU.

After this match, TCU's homestay is over, with the Frogs off to face the No. 6 Baylor Bears in Waco this Friday to open Big 12 play. The Frogs return home the following Sunday, March 31, to battle No. 29 Texas Tech.

"I expect another battle," Roditi said. "Even when we win 4-0, it's a battle. So our guys know you put your uniform on, get ready to battle, and get out there and battle."