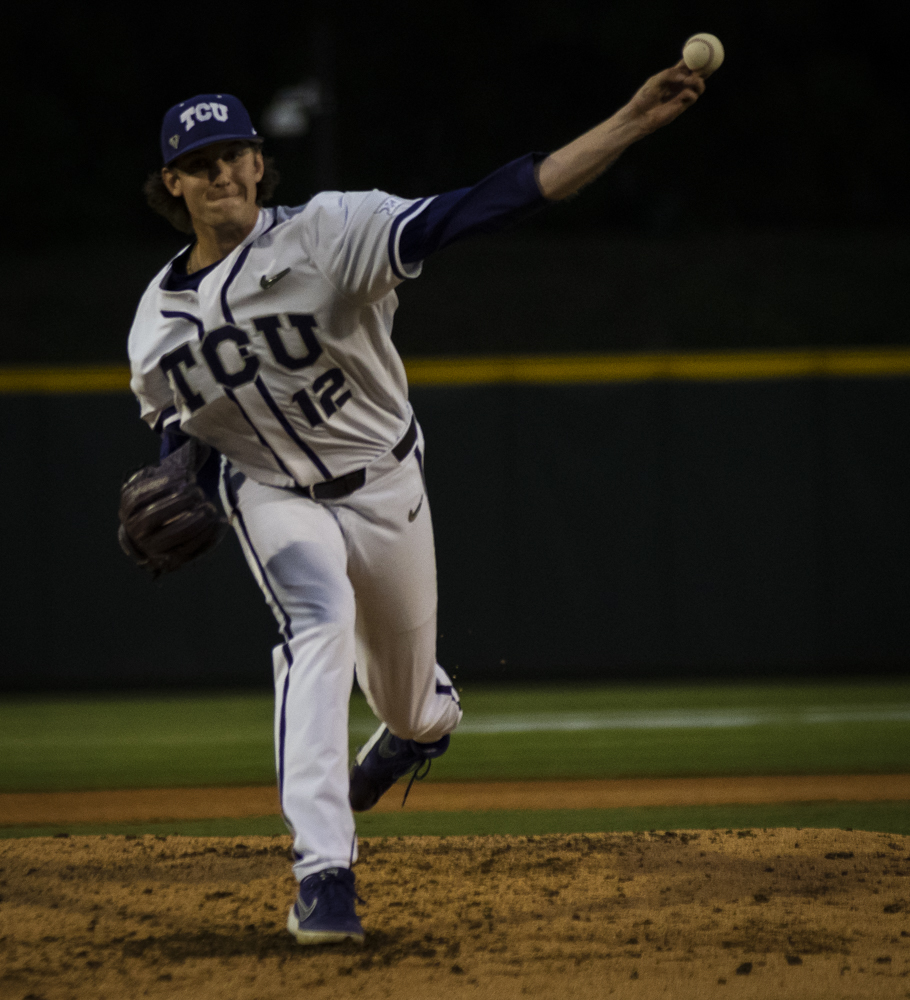 Junior pitching ace Nick Lodolo continued his dominance this season with a seven-inning outing in which he allowed two runs on six hits while striking out eight.
"It was good," Lodolo said. "Put up zeroes, and the offense was alive tonight and got to the guy early so that was good. The ball was coming out good tonight, and I had all three pitches working."
Lodolo sits at third in the Big 12 with a 1.32 ERA. His 63 strikeouts rank third in the nation.
Lodolo has not lost a game since Feb. 22's 4-1 loss to Grand Canyon. His ERA has decreased since that loss as well, from 3.00 to 1.32. His season-high of earned runs allowed is two.
"He was pretty special against a good offensive team," head coach Jim Schlossnagle said. "I was proud of guys' at-bats against a really good pitcher. The whole night they laid off balls and got ourselves in good counts and got some good swings."
Lodolo felt some early pressure in the fourth inning as Oklahoma State was able to threaten by loading the bases but was able to escape without a blemish on the scoreboard. A strikeout, foul out and a groundout kept TCU's lead at four.
Most of TCU's offense came from their seven, eight and nine-hole hitters in Conner Shepherd, Adam Oviedo and Bobby Goodloe.
"We've been talking about it for a while," Schlossnagle said. "Shepherd and Oviedo becoming better offensive players than they were last year has lengthened our lineup and given it good balance."
Oviedo opened the scoring in a loud way, blasting a three-run home run over the left field wall.
With the wind blowing into left field at 15 miles per hour Friday night, Oviedo hit the ball into the only spot in the ballpark that wouldn't see the wind knock the ball down in play.
The home run was Oviedo's third of his career.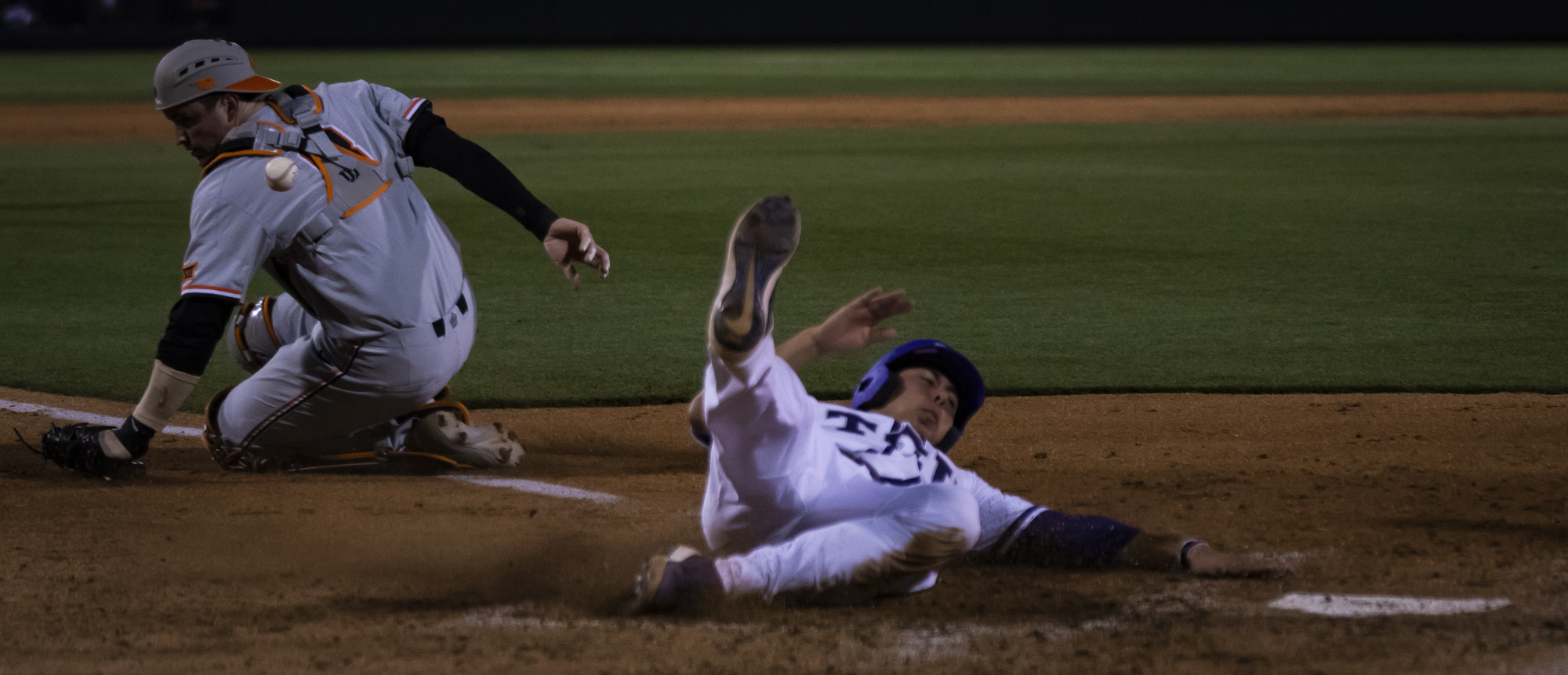 "With a team like Oklahoma State, we want to put pressure on them first," Oviedo said. "With us being able to put pressure on them first and draw first blood gave us that boost of energy and sparked that fire that let us know we can hang with these guys."
A fly-out by Jake Guenther scored Hunter Wolfe in the third inning. In the fourth inning, Oviedo doubled into center field after center fielder Trevor Boone lost the ball in the lights, scoring Shepherd, and Goodloe followed with a single into left field, scoring Oviedo to extend TCU's lead to 6-0.
Oklahoma State's starter Jensen Elliott was pulled after four innings of work. He allowed six runs on seven hits, five of which were earned. He walked two Horned Frogs and struck out two.
The Cowboys turned to Nate Peterson out of the bullpen to make his first appearance on the mound since his one-inning outing on March 17. The first-year has only recorded three total innings pitched in his first season.
Peterson allowed one run on three hits in 2.1 innings pitched, nearly doubling his season innings total.
Oklahoma State was able to plate two unearned runs off a fielding error by Austin Henry in the seventh inning, scoring runners from Hueston Morrill and Bryce Carter from second and third, respectively.
Left fielder Josh Watson immediately responded with a home run of his own in the top of the seventh inning.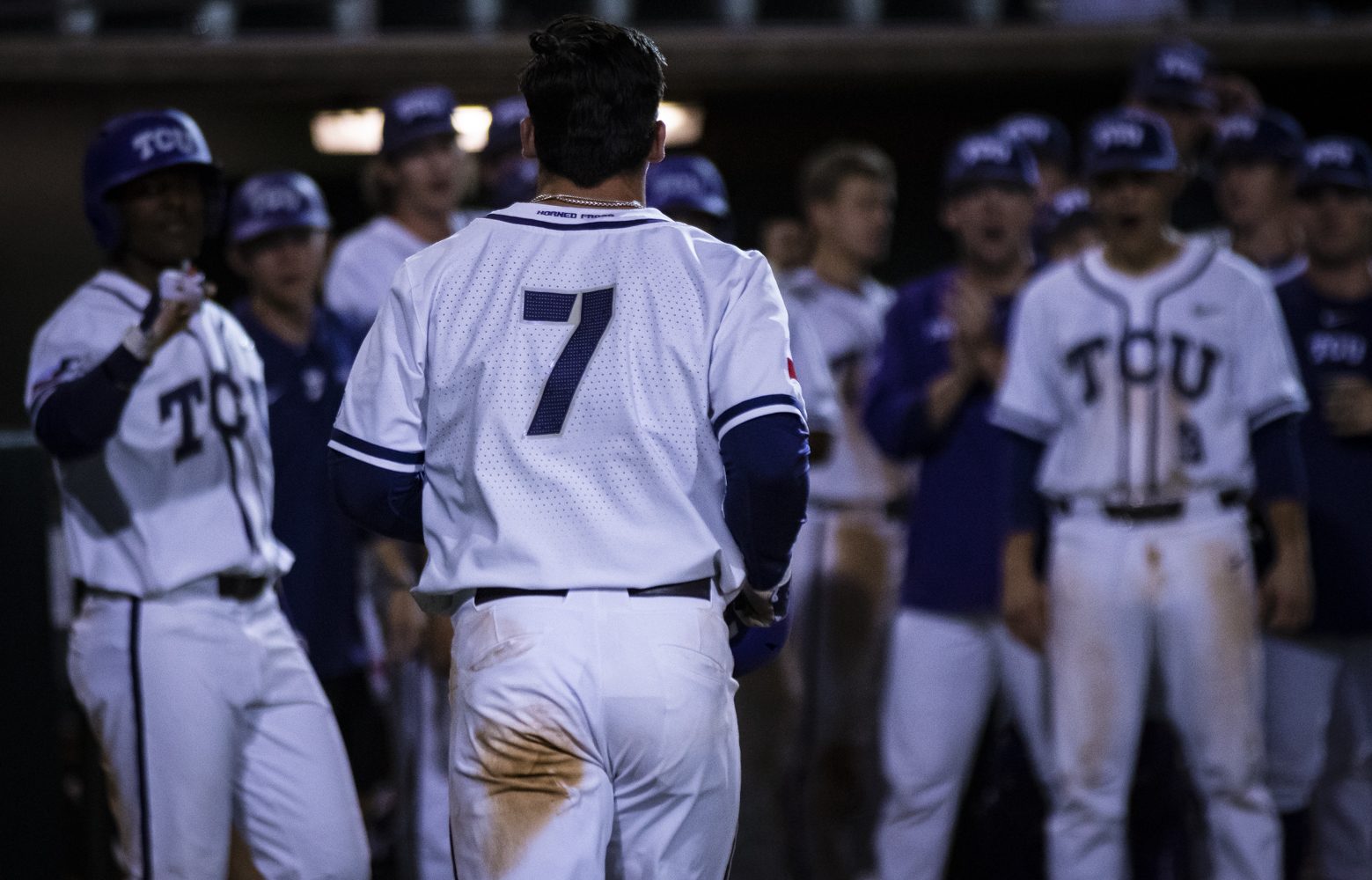 Cal Coughlin replaced Lodolo in the eighth inning, and the Cowboys used a two-out rally to claw back into the game. Max Hewitt and Trevor Boone scored off a double to the left-field warning track off of Carter's bat for the final runs of the game.
Coughlin was replaced by first-year Marcelo Perez in the ninth who earned the save by retiring the side.
The Horned Frogs will return to the diamond against Oklahoma State at 2 p.m. Saturday afternoon from Lupton Stadium.