In its Big 12 home opener, No. 9 TCU men's tennis took down No. 29 Texas Tech to capture its first Big 12 win of the season, 5-2.

TCU has won 11 of its last 12 matches and extended its winning streak over Tech to five in a row.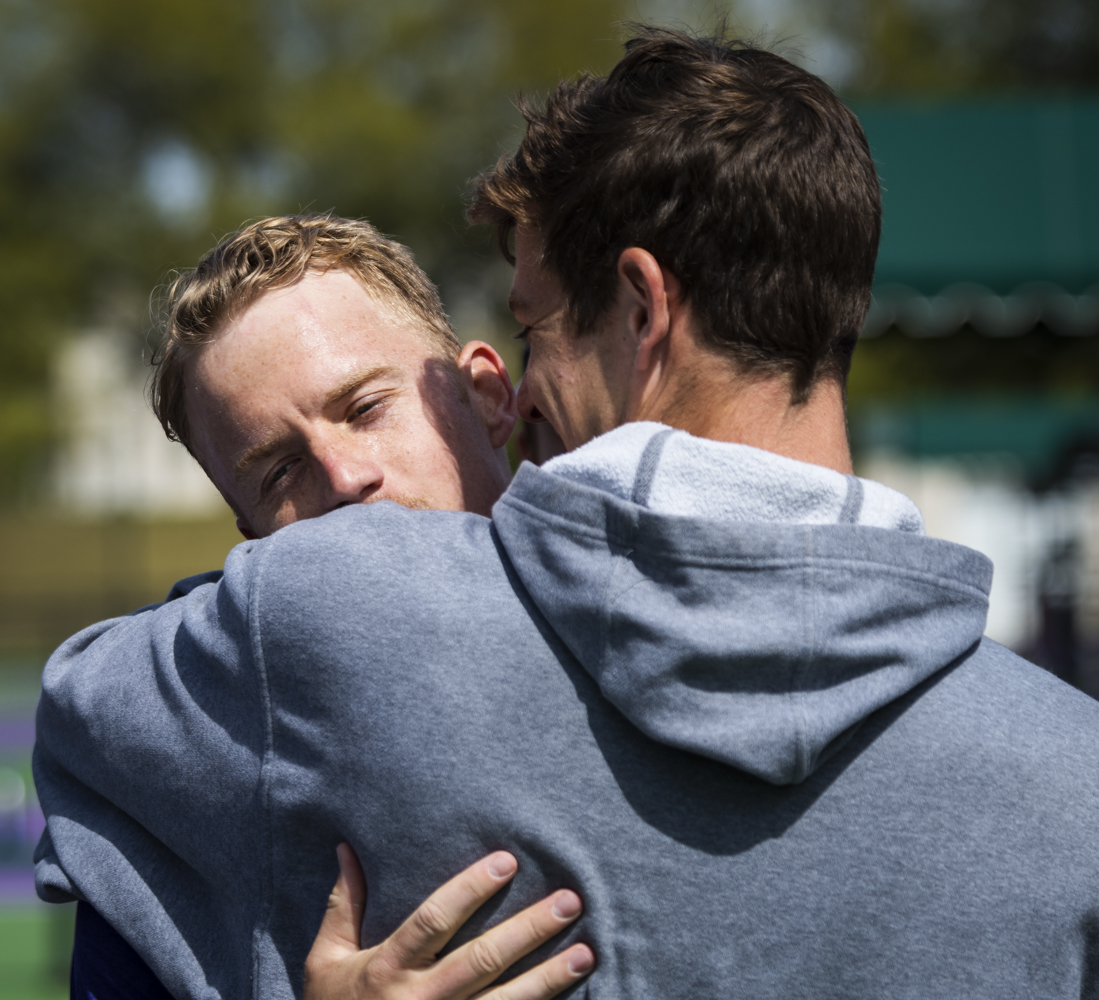 Doubles Come in Clutch

Alex Rybakov and Alastair Gray started doubles play with a strong 6-3 win, but the nationally-ranked No. 6 duo of Reese Stalder and Bertus Kruger lost its second match in a row.

"Very good job at No. 2 doubles to keep the lead," head coach David Roditi said. "As you can see, that was a huge point. We've been losing the doubles point, so great to win it."

Luc Fomba and Sander Jong finished a wire-thin doubles day for the Frogs, 6-3, clinching the doubles point.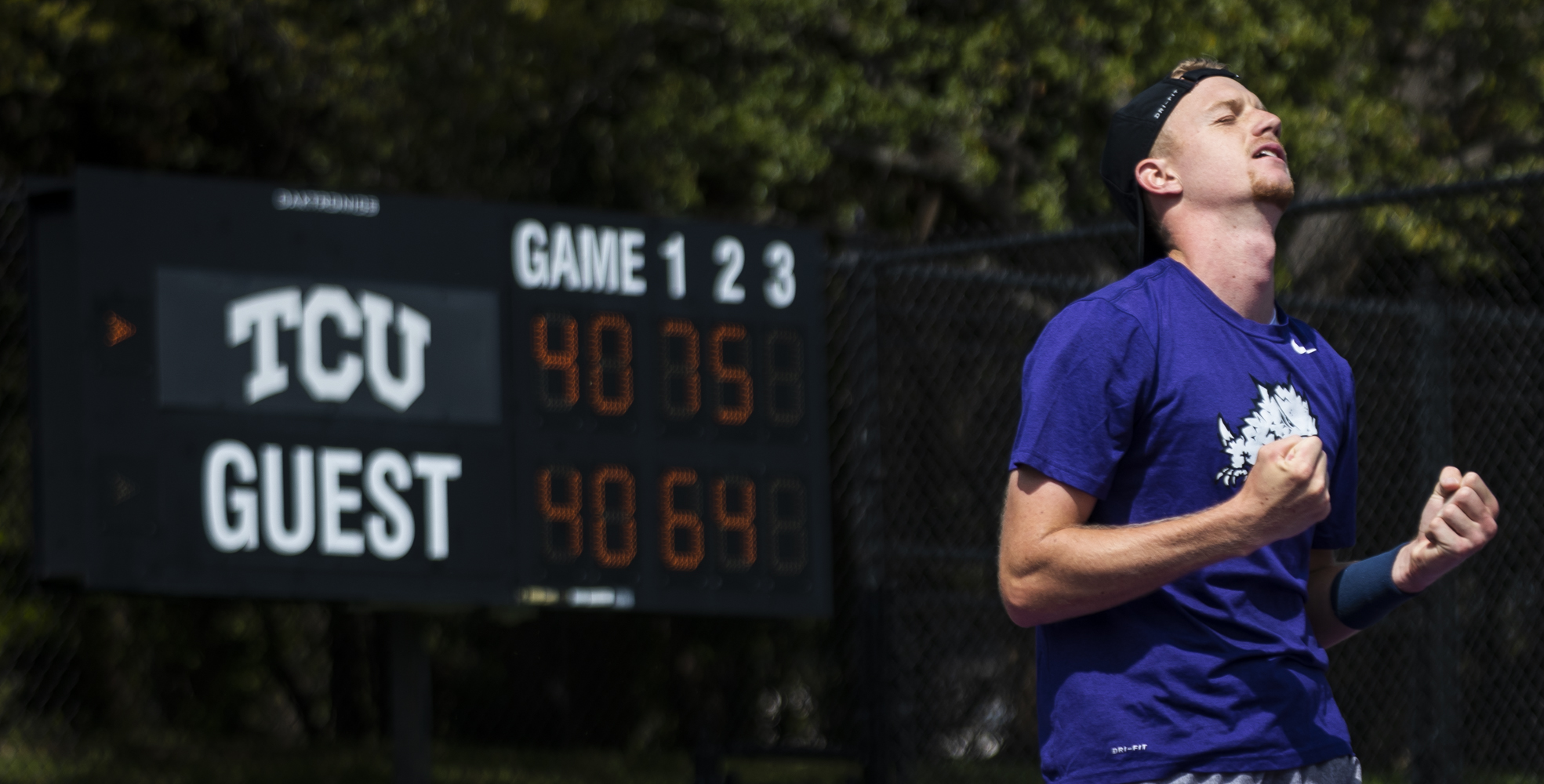 Rybakov Seals Singles

TCU burst out of the gate with a quick singles win by Jong, 6-1, 6-0; it was his most dominant performance of the season.

"He works hard, and he does everything you tell him. There's nothing I can say but good positive things about him, he does everything right, he just needs more experience. If he continues to improve, we look for a great future in him at TCU," Roditi said.

Gray followed with a 6-3, 6-1 victory, which was another marquee performance from the junior. That win moves his season record to 13-2, including six ranked wins.

Kruger and Stalder both fell in their singles matches, marking the second time this season they both lost in singles and doubles.

With the score at 3-2, TCU needed one more win to defeat Tech overall, and Rybakov was able to pull through in a 7-6 (7-2), 6-4 win. This game was Rybakov's 20th singles win of the season and his ninth in a row.

"When it all comes down to Rybakov, I love that feeling," Roditi said. "He's our most experienced and best player, so I felt pretty good at that point."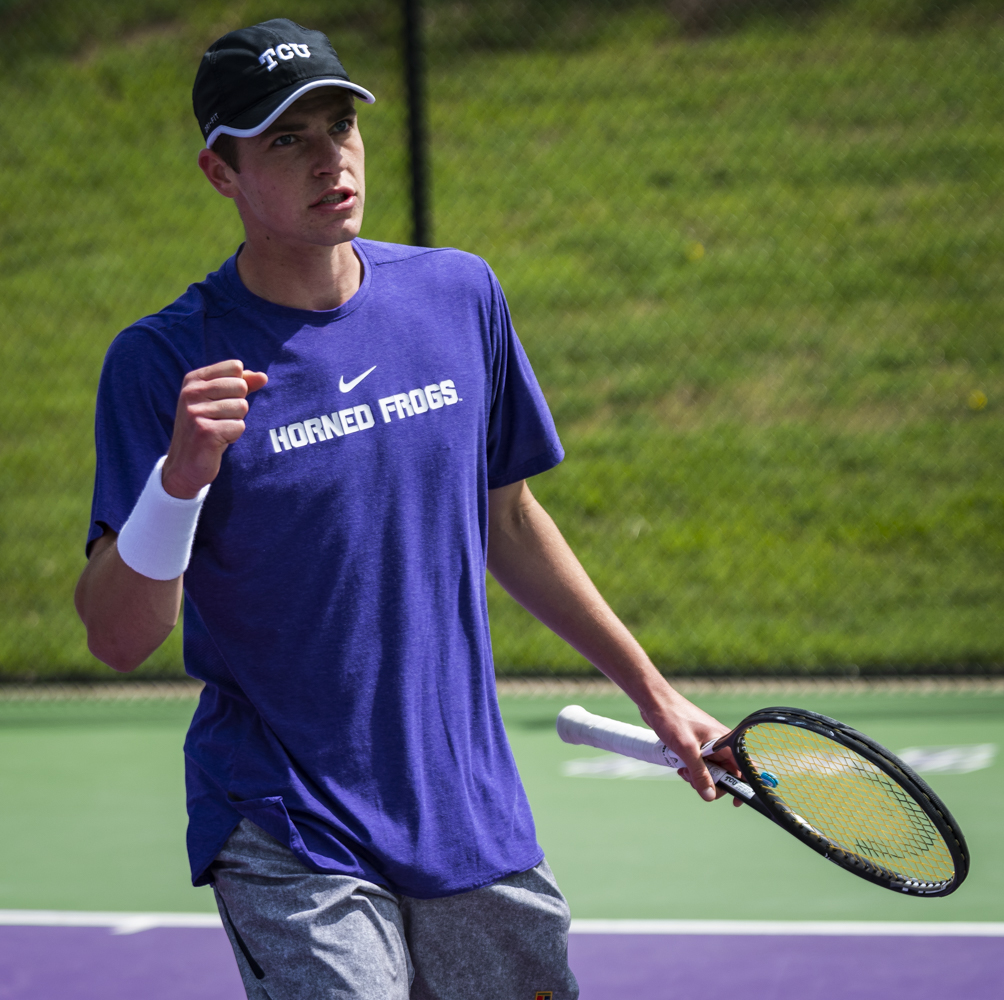 Whole New Ballgame

All six Big 12 men's tennis squads are nationally ranked at this point in the season. No. 4 Texas, No. 6 Baylor and No. 9 TCU highlight the top 10, while No. 17 Oklahoma, No. 27 Oklahoma State and No. 29 Texas Tech are close behind.

This rank makes the Big 12 arguably the most competitive conference in the country.

At 1-1 through a third of matches, as well as a competitive non-conference schedule, TCU is in good condition for postseason.

Up Next:

TCU will get some much-needed rest time as it prepares for a home game against No. 4 Texas at 3 p.m. this Saturday.

"We're gonna rest," Roditi said. "We need to be ready for Texas, they're the best team right now in the Big 12. We hope to make [our fans] proud on Saturday against a top-4 ranked team in the University of Texas."