Baseball defeats UT-Arlington 3-2 in rare "balk-off"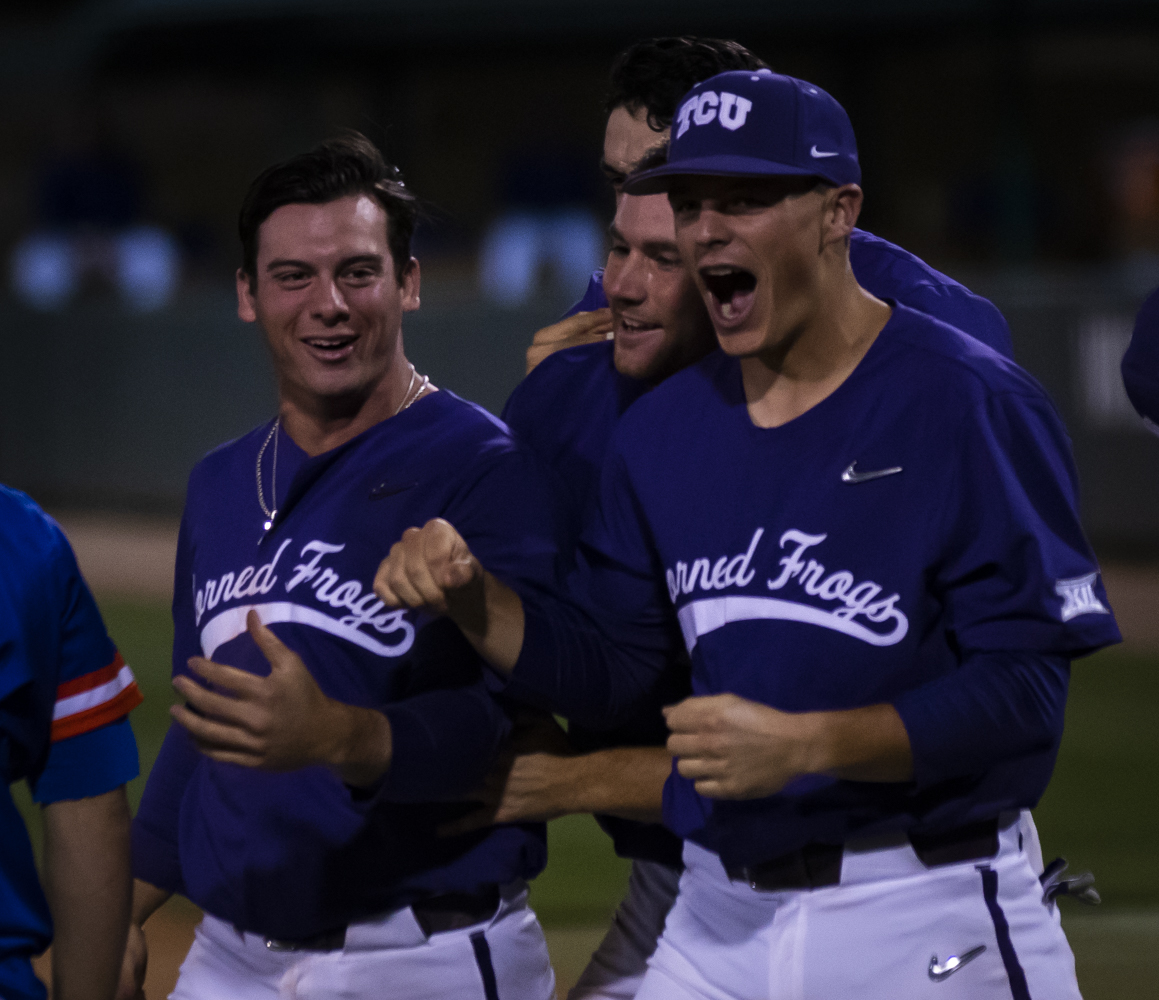 One fan noticed Andrew Gross's balk before everyone else. His yell reverberated through a tense Lupton Stadium crowd before anyone realized what had happened.

Moments later, Hunter Wolfe was stepping on home plate and finishing off the Horned Frogs' comeback in one of the most unusual ways possible.

The balk gave TCU a 3-2 win over UT-Arlington and marked their second ninth inning comeback of the season.

Two quick outs in the bottom of the ninth brought backup catcher Zach Humphreys to the plate with the Horned Frogs trailing 2-1.

Humphreys found himself down 0-2 in the count against Gross, who has recorded more strikeouts than hits given up this season.

Down to his last strike, Humphreys watched three straight balls and then fouled off two more pitches before connecting for a single to right.

"Humphreys' at-bat down 0-2 was awesome. Just amazing," TCU head coach Jim Schlossnagle said. "That's one of the best closers in the country if you look at his numbers"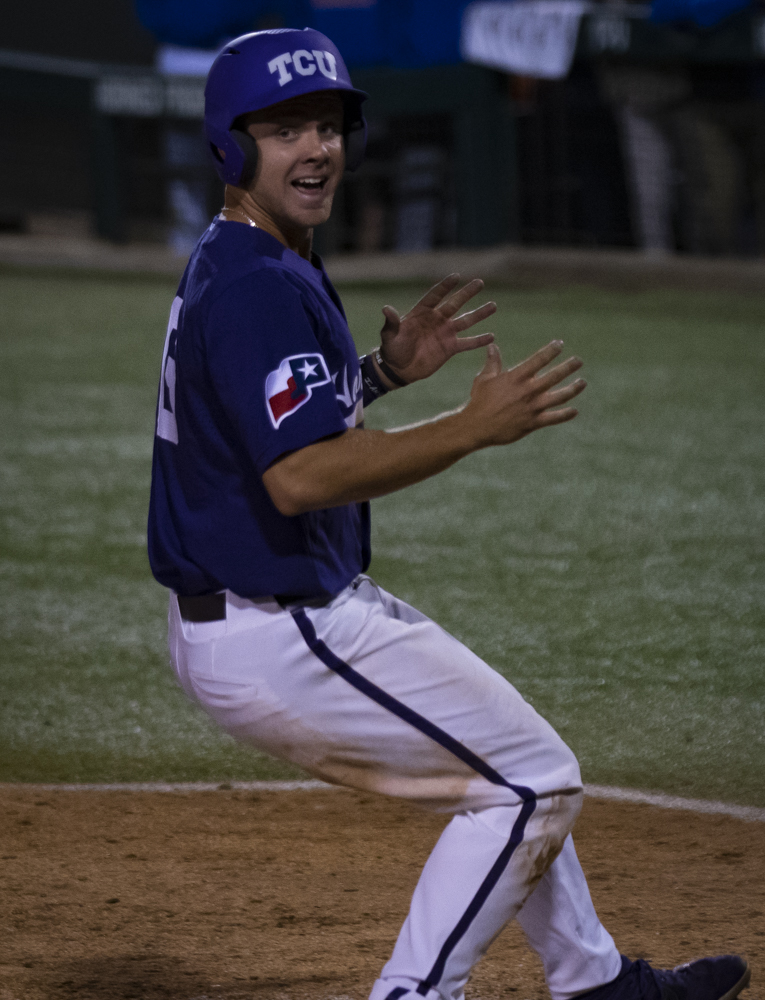 Leadoff hitter Hunter Wolfe would follow Humphreys and also found himself down to his final strike. He would foul off two pitches before knocking a single to right and advancing Humphreys to third.

"We're never out of the game," he said. "You saw that this weekend, we're never going to be out of the game."

In total, the Frogs would see their potential last pitch 11 times.

Now with runners on first and third, senior Josh Watson came to the plate and hit a double down the left field line, scoring Humphreys and tying the game at 2.

The Mavericks walked Jake Guenther, bringing Austin Henry to the plate with a chance to win it for the Frogs.

But he wouldn't get the chance to, as Gross balked before his first pitch and sent Wolfe home for the game's winning run.

The excitement of the balk-off victory!!! #GoFrogs pic.twitter.com/y608aDZBFs

— TCU Baseball (@TCU_Baseball) April 3, 2019
"I've never seen it and I've never been a part of it," Wolfe said about a game ending in a balk. "It was awesome."

Entering the ninth, TCU had been unable to piece together consistent offense and had a few unforced errors that allowed the Mavericks to take the lead.

The Frogs finished with 13 hits, but only two of them had come consecutively entering the ninth. Mavericks starter Drew Gooch, who played for TCU for two seasons before transferring, gave up no earned runs and struck out two in 5.2 innings.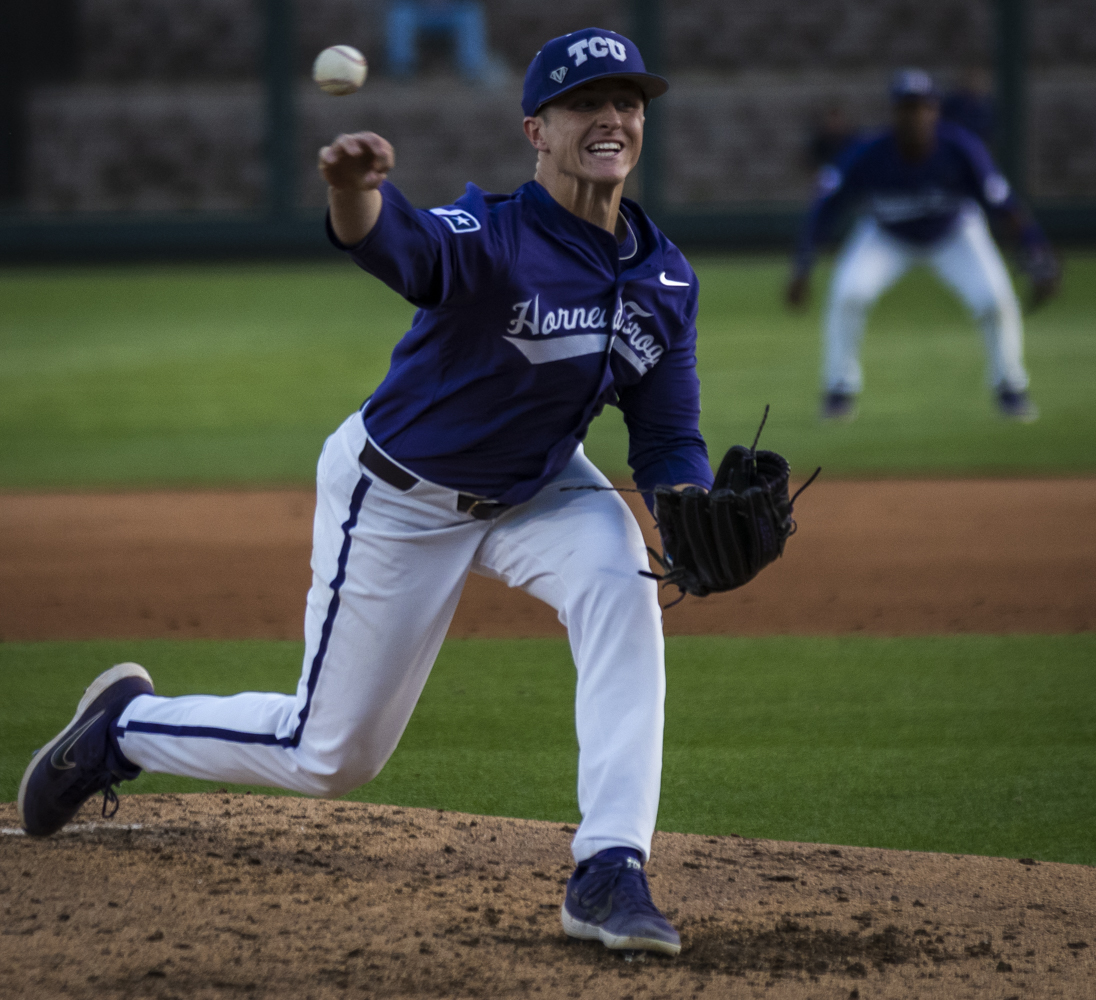 "He had a great changeup," Schlossnagle said. "Threw his breaking ball just enough, his fastball 87-90. They found themselves a really good starting pitcher."

Schlossnagle said he was envious of the quality pitching that Gooch is providing the Mavericks, something he thinks his team in lacking in.

"I'll tell you what, I'd take him right now," he said. "The kind of quality innings that he's going to give their team throughout the year, we need somebody to do the same thing."

UTA pulled ahead 2-1 in the seventh after Zac Cook scored on a passed ball. Cook had singled earlier in the inning and advanced around the bases after three unforced errors from TCU.

"We're our own worst enemy," Schlossnagle said. "The free bases we give up goes against everything we believe in, everything we stand for."

To win despite the unforced errors and lack of offensive consistency is a testament to the team's depth, a trait that can carry them far into the postseason. Schlossnagle and Watson pointed specifically to Humphreys, who has seen his playing time reduced since last season with the addition of Alex Isola.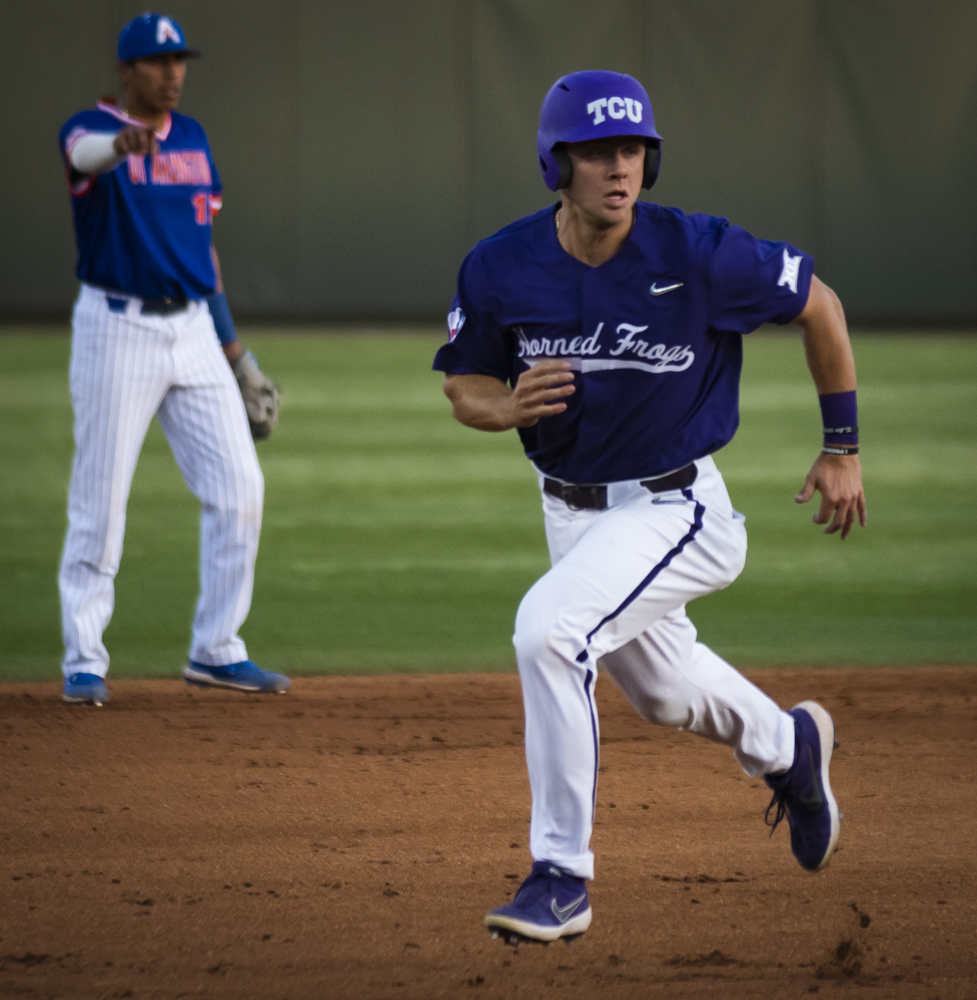 "If we want to get where we want to go and that's ultimately to win a national championship, it's going to take guys like that," Watson said. "Splitting time with Alex Isola and when his time's called he comes up to the plate and gets a big two-out hit for us and gets that inning rolling."

The team will look to carry the momentum from the walk-off win into their first road conference series of the season. They will take on Oklahoma this weekend, with the first pitch set for 6:30 p.m. Friday in Norman.