What we're reading: Latin American leader attempts suicide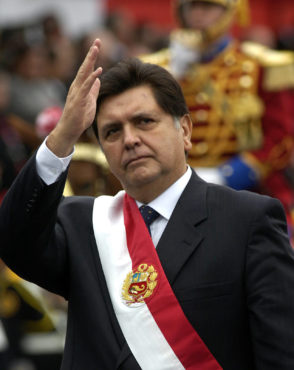 We're back and we're reading – everything from "CNN" to "Fox News." We're trying to help you keep up with the rapid pace of politics and everyday news. Today, we've got more on the Peruvian former president, child marriage laws and the recent YouTube scandals.
Latin American leader attempts suicide
According to CNN, Former Peruvian President Alan Garcia attempted suicide by shooting himself in the neck.
He requested asylum at an embassy in Uruguay and was denied. He was accused for a Latin American leader conspiracy and was investigated for bribery.
He was in critical condition for several days before he died.
Flight prices are going up this summer
After troubles with the aircraft Boeing 737 Max, 371 planes were taken out of the air and will not have replacements in time for summer, according to CNN. Hundreds of flights planned during the summer have already been cancelled.
According to the article, "Fuel prices are about 20% above where they were a year ago, and prices are expected to climb higher in the next three months."
That is another reason prices are going to rise.
Children being forced into marriage in America
Fox News reported the release of a BBC documentary that shares the stories of actual child brides in America.
The documentary focuses on laws that allow for children to be married to adults.
Ellie Flynn, an investigative journalist for the BBC, researched 16 cases of child brides and discovered more than half of the men involved could have been prosecuted for rape.
YouTube is going through a hard time
Throughout 2019, YouTube has had several shocking events disrupt and disturb their viewers.
Anti-vaccine content, a video encouraging children to commit suicide and a bestiality video are some examples of the disrupting content YouTube has dealt with this year according to the New York Times.
YouTube's Chief Executive Officer Susan Wojcicki said that her staff has since deployed Google's machine-learning systems to flag extremist content.
That's all we have for today. Check back tomorrow for more.