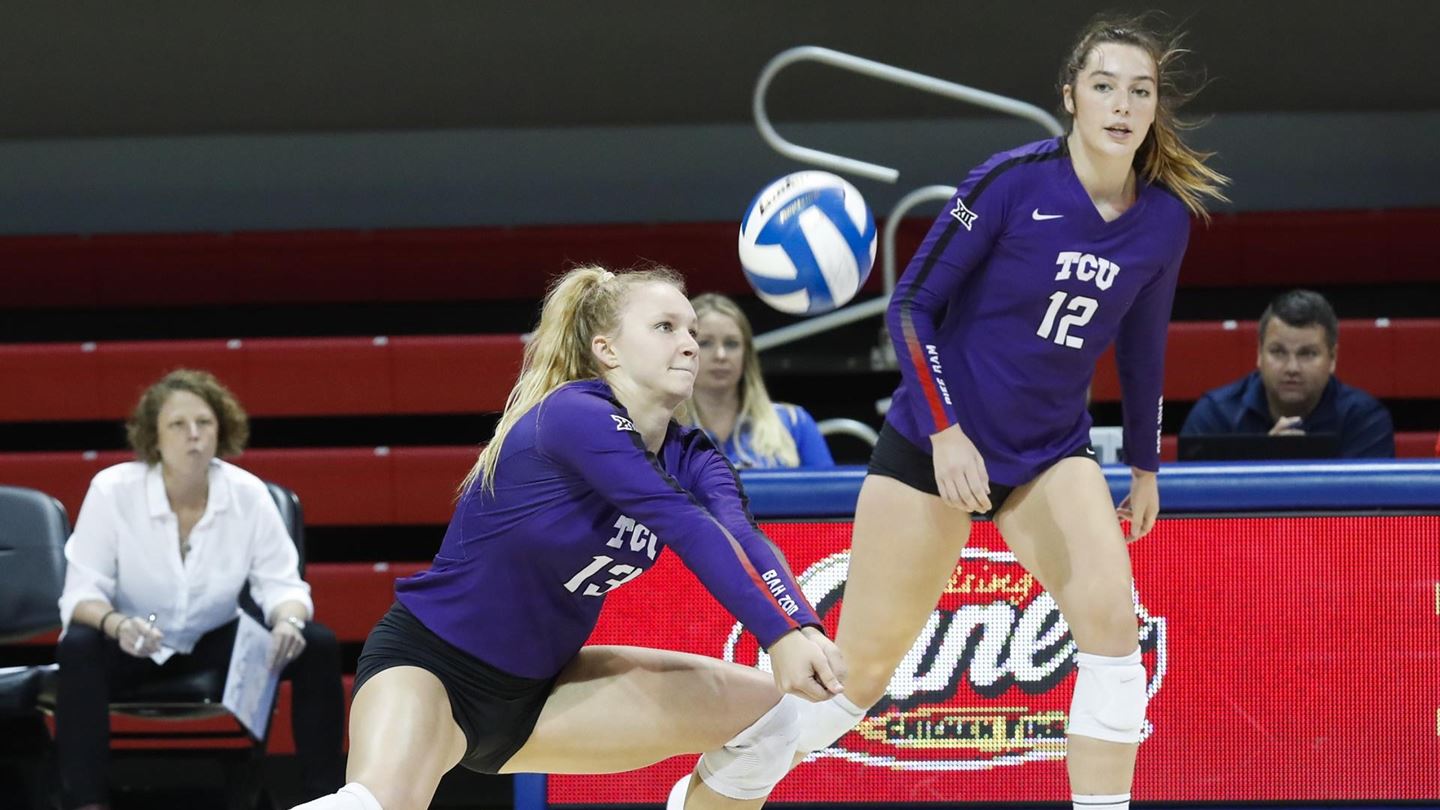 In their first road match of the season, TCU volleyball dropped three-straight close sets to fall 3-0 to SMU and drop to 5-4 on the season.
Big 12 Rookie of the Week Audrey Nalls finished with eight kills and a game-high three blocks.
Nalls leads all Big 12 first-years in kills (106), kills per set (3.66) points (118.5) and points per set (4.09). She was sixth overall in the conference in kills per set and sixth in points per set through her first eight matches.
The match was close from the beginning. The teams traded shots, with the score tied at 20 in the first set. SMU would take the lead with three consecutive kills and TCU could not recover.
The Mustangs narrowly won the first set 25-20 to put the Horned Frogs behind 1-0 in the match.
The second set started with a kill from the Mustangs, and the Frogs were caught playing catch up.
TCU would not give up though, as they tied the score yet again, this time at 19. Nevertheless, the Mustangs seemed to put the Frogs down and ran off with the lead. The Mustangs would take the set 25-20 to go up 2-0 in the match.
TCU would go back-and-forth with SMU in the third set until the Mustangs took a 13-12 lead and never looked back. The Frogs were not able to put up enough offense to keep up with the Mustangs, losing the set 25-18 and the match 3-0.
SMU improved to 7-2 overall with the victory.
TCU committed 17 errors in the match while only producing 28 kills on offense.
The Frogs will stay on the road for the next action, as they head to Houston to play the Rice Owls at 2 p.m. on Saturday.