Students and Fort Worth residents were encouraged to stop by the Robert Carr Chapel Oct. 2 to have their pets blessed during TCU's annual Blessing of the Animals.
Not only was the event for blessing the animals, but it was also used as a platform to spread awareness for four organizations.
Two TCU organizations, FrogPACK (People Advocating Creature Kindness) and TCU's Rhino Initiative Club, attended the event. They were joined by two community organizations, Don't Forget to Feed Me Pet Food Bank and Frogs And Cats Together (FACT).
The organizations had stations set up around the blessing area. If students were interested in learning more, they could approach any organization and ask questions.
"It's one thing to recognize the importance of someone's companion animal, but there are others we live with in the world, and they need help, they need attention, and so inviting these organizations that work on behalf of other animals reminds us of our duties towards these other creatures and that we can do more every day for them."

Dr. Dave Aftandilian
Lea McCracken, TCU's associate chaplain, appreciated the help from the two TCU organizations. 
"This helps get the word out to the TCU community, and I don't feel like I could do this alone as the RSL (Religious and Spiritual Life) office," McCracken said. "I want to be in partnership with our groups on TCU's campus that are the ones doing the work daily to make sure they're okay." 
McCracken, TCU's associate chaplain, was in charge of blessing the animals — a role she said she was "honored" to have.
"I got to be the one to tell them that they are blessed by our God and that they are holy, pure and perfect," McCracken said.
Students gathered in front of McCracken with their animals to receive a blessing. If students could not physically bring their pet, they could show a picture and have it blessed the same way.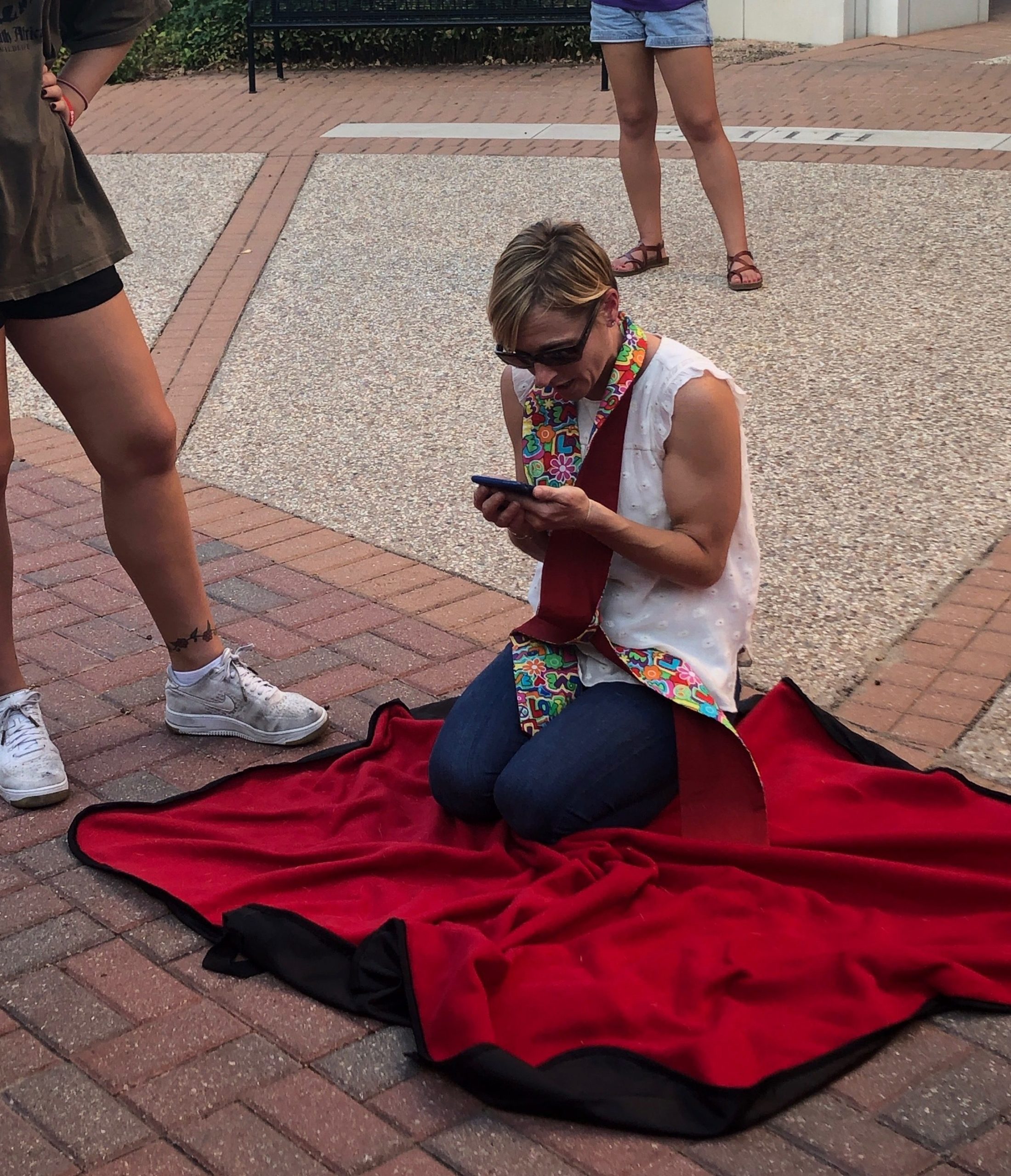 Henley Fletcher, a senior studio art major, decided to attend the event after reading about it on her teacher's syllabus.
She presented pictures of her animals and they received a blessing.
"I was really excited after I saw what the event was," Fletcher said. "I think it's a really interesting event."
The blessing of the animals started nearly 800 years ago by St. Francis, the patron saint of animals and the environment. St. Francis believed every living creature was blessed in God's eyes. 
Blessing of the animals was discontinued a few years back; however, one professor's passion revived the event.
Dr. Dave Aftandilian, an associate professor and director of human-animal relationships, was the one who wanted to bring the event back to campus.
"For people who live with an animal, they see the animal as part of their family, as a person just like any other member of the family," Aftandilian said. "Just as you'd want your children to be blessed, you want your pets to be blessed and to have a good life."