Behind 20-point performances from senior Jayde Woods and junior Lauren Heard, TCU women's basketball won its season opener over Robert Morris on Tuesday, 66-61.
"I feel like we have a lot of different places that our scoring can come from," head coach Raegan Pebley said. "If you just key in on one player on our squad, we've got other options that we can really look at."
Woods had a career day, registering her first career double-double with 20 points and 10 rebounds.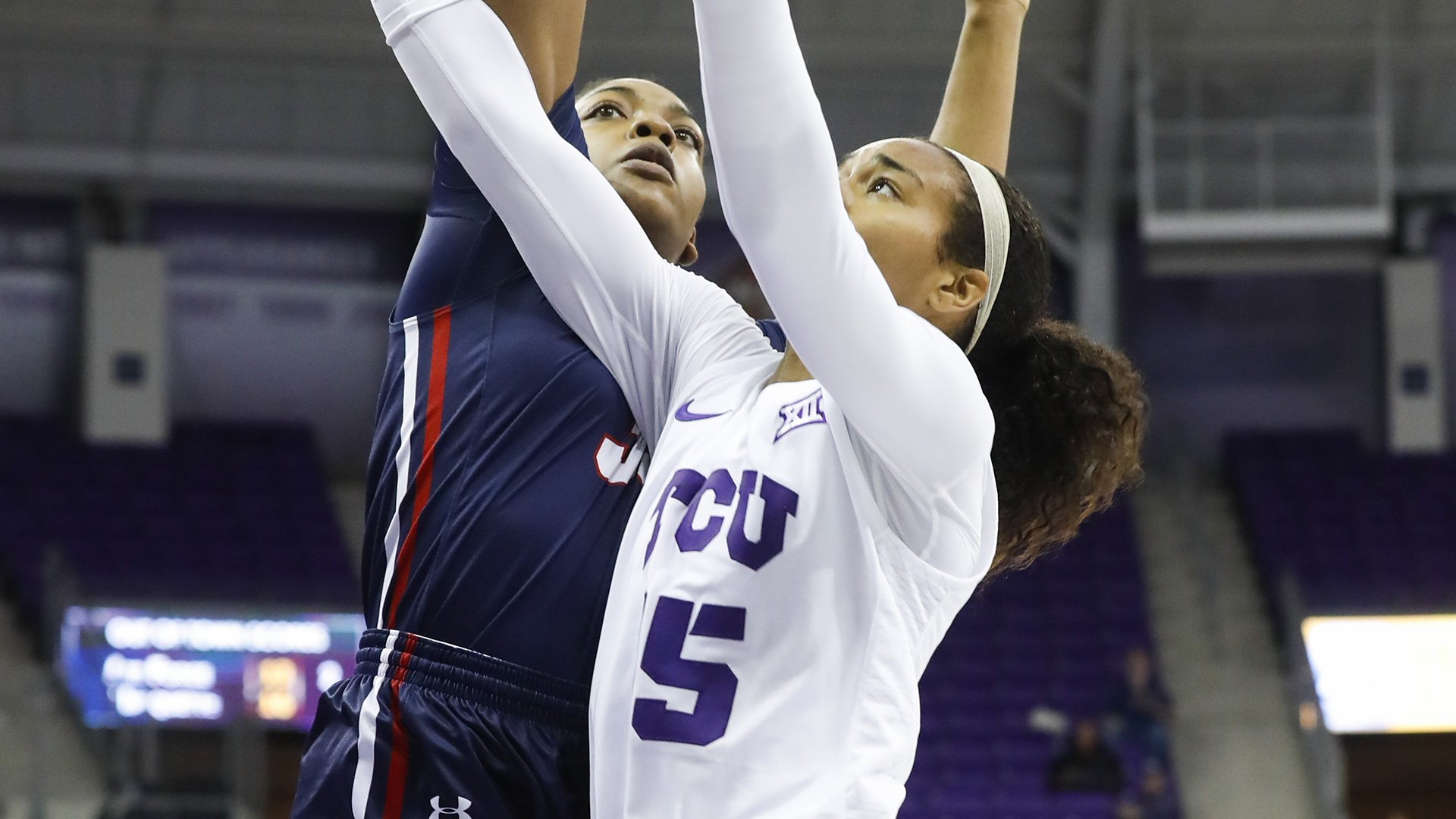 Kiana Ray also had a big day. She scored 12 points and her steal-and-score with 11 seconds left was a pivotal play to secure the win against the Colonials.
TCU outscored the Colonials 22-11 in the first quarter, but the 11-point lead dwindled to just a two-point advantage at the half, 32-30.
The Horned Frogs lost their first-half lead early in the third quarter and soon ended the period trailing 50-47. They opened the final period with an 11-4 run to retake the lead 58-54 and didn't look back.
"There were some mistakes there in the game, but I thought the team adapted and adjusted," Pebley said. "They figured some things out and we were able to keep our communicators out on the floor to help us be effective defensively. I think, really, the game came down to the fourth quarter."
TCU has now won eight consecutive season openers, which includes six under Pebley.
The Horned Frogs will next host Cornell at 1 p.m. on Sunday at Schollmaier Arena.