After 20 years of being held in Bass Performance Hall, the preliminary and quarterfinal rounds of The Cliburn International Piano Competition will return to campus in 2021.
It will be held in the soon-to-be Van Cliburn Concert Hall, a 700-seat concert hall in the new School of Music.
"A venue of 700 seats is ideal for a recital: it is intimate, the audience feels closer to the pianist, and the pianist feels more engaged with the audience," said Jacques Marquis, the Cliburn Foundation president and CEO.
The competition for the world's top 18-30-year-old pianists was first organized in 1962 and is held every four years. Each round will consist of a 40-minute recital.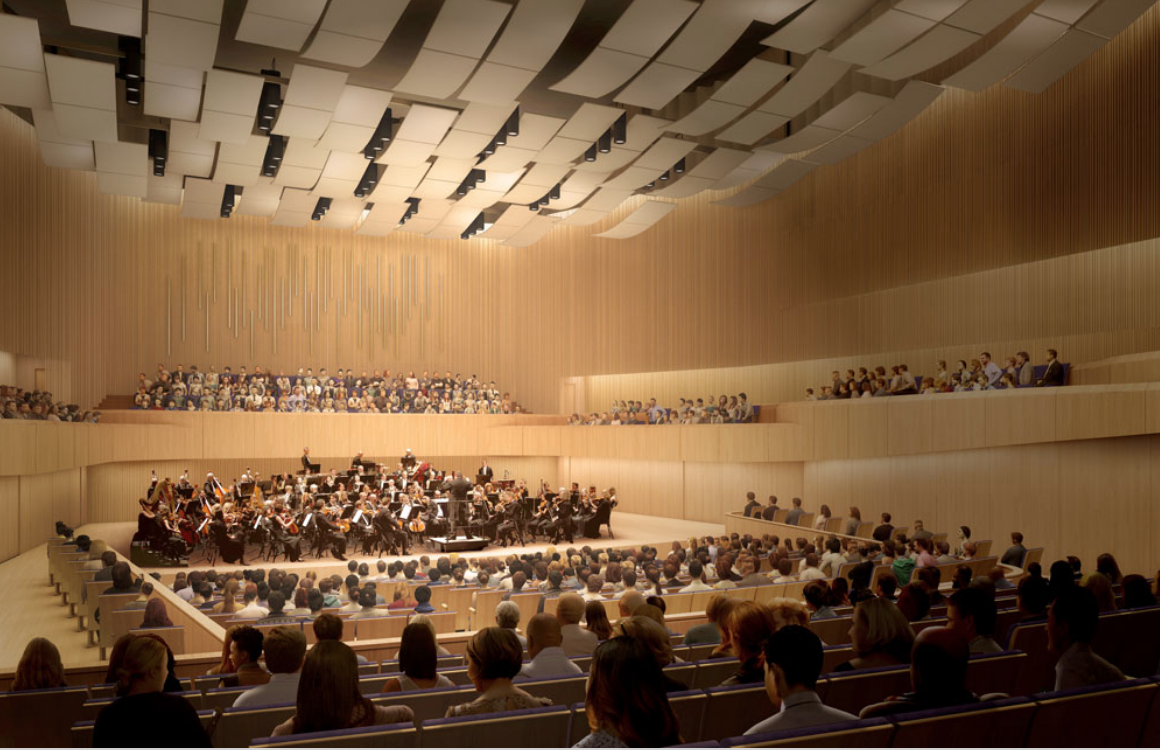 Van Cliburn was an American pianist whose career took off after winning first place at the 1958 International Tchaikovsky Competition in Moscow.
Cliburn's legacy is honored to this day, as the competition is always hosted in Fort Worth, the place where he died at the age of 78.
The competition will place the Van Cliburn Concert Hall and TCU on the world stage.
The 16th edition of the Cliburn Competition will be held from May 27 to June 12. The semifinal and final competitions will be at Bass Hall.
The Music Center will open its doors in fall of 2020.