Community Engagement Programming to offer alternative spring break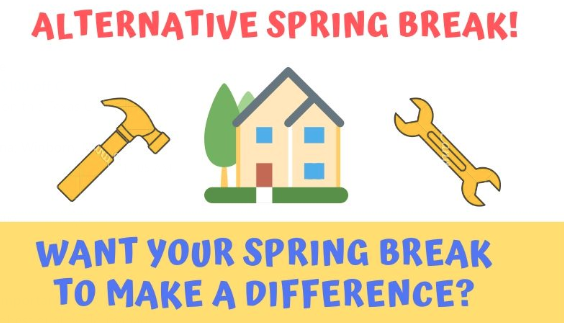 TCU's Community Engagement Programming will be offering an alternative spring break trip next semester to Houston next semester.
Students will be working with St. Bernard's Project (SBP), an organization that helps rebuild homes for families impacted by Hurricane Harvey.
Marit Winborn, the Community Engagement coordinator, said TCU students that attend will have an opportunity to impact a community while working alongside a nonprofit organization.
"The reason this service project was chosen is because TCU students will have the opportunity to acquire hands-on skills while also giving back to the community," Winborn said.
Although this kind of work may be new to some students, no experience is required to sign up and students will be trained on the first day.
"Students will literally be helping families build their homes from the ground up, and this may include hanging insulation, painting, priming, hanging trim, texturing, laying floors and many other things," Winborn said.
There are 10 spaces available for students. The deadline to apply is Jan. 1, and the application can be found on Community Engagement's page on Engage.
The trip will cost $350, which includes transportation, most meals, lodging and the volunteer experience. Students must pay a $50 deposit by Feb. 5 to hold their spot, and the remaining $300 balance is due by Feb. 10.
Need-based waivers will be available, however, and students can select the option on their application.
The group will travel in vans, which Wiborn said will give students an opportunity to get to know each other. In Houston, a local church that has places to sleep and take showers, as well as game rooms, will host students.
Students will also have free time in Houston, where they will be able to explore and choose activities they would like to do for one day.
Students from other universities will also be present, giving TCU students a chance to connect with them and the community members and SBP staff.
Winborn said he believes students will learn a lot from this trip.
"I want students to walk away from this trip understanding what it is like to interact with people who are different than them as well as understand what it is like to serve others," Winborn said. "It is important to learn how to put others before ourselves, as that is how we grow and become active citizens in the community."