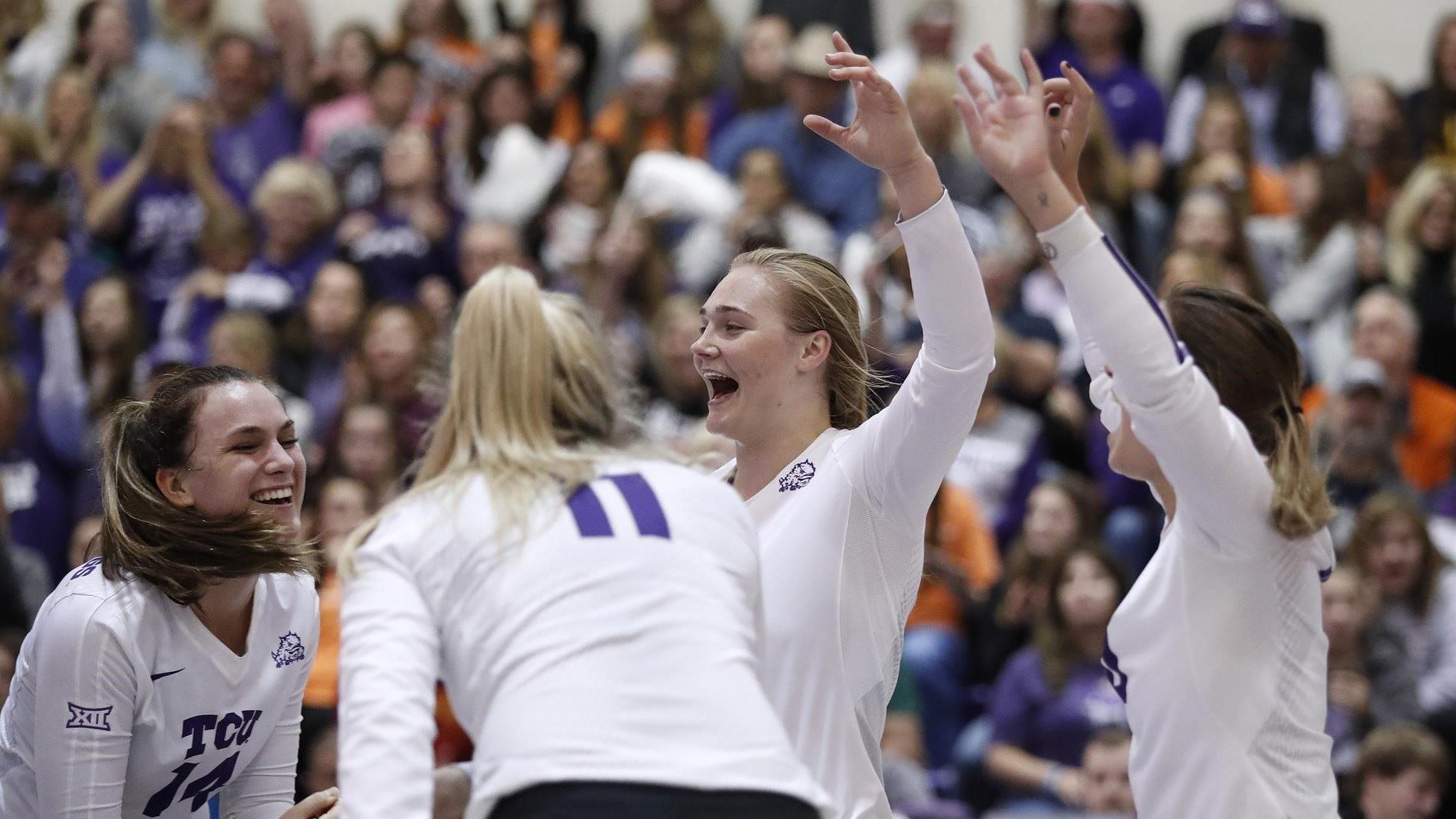 TCU Volleyball showed out Friday night as they dominated Bowling Green State 3-0 to move on to the quarterfinals of the NIVC.
First-year outside hitter Audrey Nalls led the way for TCU with 13 kills, her 10th double-digit match of the season.
The first set was nothing but intense. The score was tied at 14 and then again at 19 as the teams traded blows. BGSU then took a 23-21 lead, but TCU ended the set on a 5-1 run to steal it.
Middle blocker Katie Clark put together a dominant first set, tallying four kills and three blocks.
The competition didn't die down in the second half, as the Falcons once again took a lead, this time 15-14. Nevertheless, the Frogs locked down defensively and saw strong hitting from Nalls, winning 25-21 to take a commanding 2-0 match lead.
Libero Dani Dennison recorded eight digs in the second set alone.
TCU looked to put the nails in the coffin in the third set, going on a 10-1 run midway through the third set to end any chances for the Falcons.
TCU won 25-13, hitting .438 as a team in the third set, with Nalls putting down five kills of her own.
Setter McKenzie Nichols totaled 42 assists, tying her career-high of 14 assists per set.
After playing the first two rounds on the road, TCU will return home to host Colgate in the NIVC quarterfinals Thursday. First serve in the Rickel is set for 4 p.m.